It's Noon and I already have so much accomplished.
If you count making coffee and blogging and accomplishment.
Don't judge me.
Oh I also downloaded the new Justin Beiber song.
Swag.. swag...
Here's a look into my weekend
(and surrounding days)
: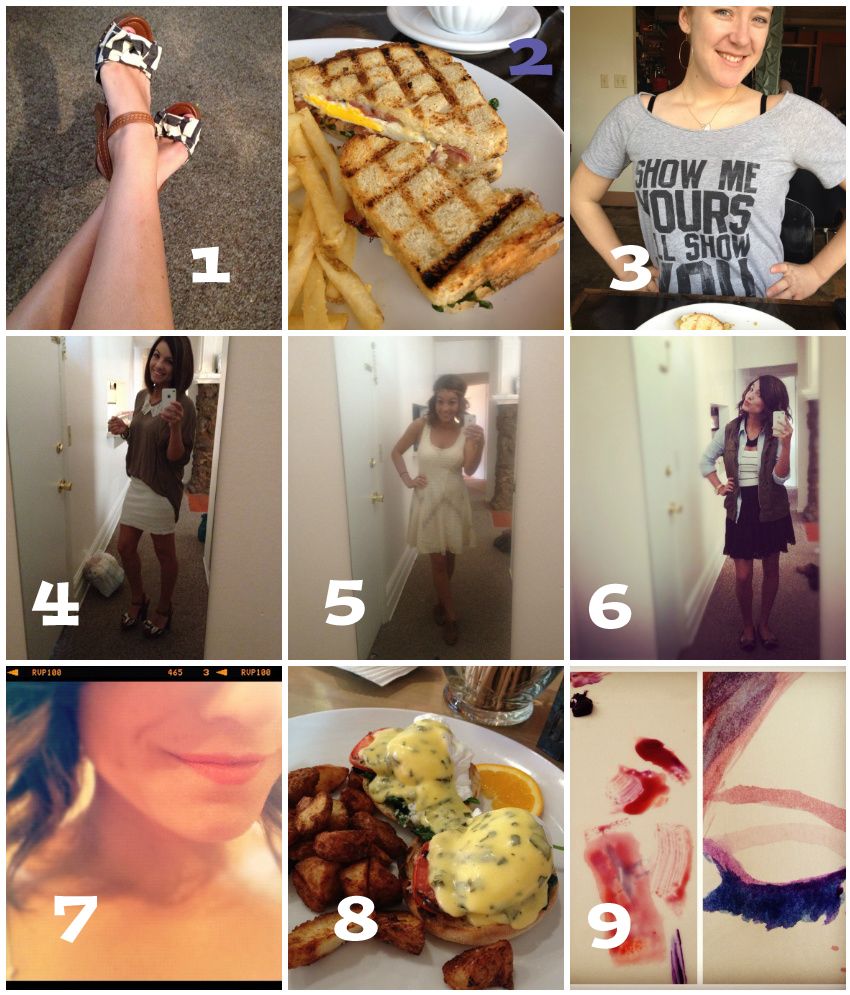 1. Nice enough to wear these pretties
2 &3. Lunch with a fabulous friend
4,5&6. OOTDs Girly girly girly.
7. Kiss me Coral lips-Revlon One of my favorites!
8. Weekend tradition- Italia Trattoria
9. Taking up painting? We'll see how long that lasts.
What did your weekend look like?
I am so excited to share a little video with you all! It will be premiering on Wednesday! So come back!
Who is in it? Dream Team:
and ME!
Remember
THIS
video? Well it's going to be a million times better :)
I cannot WAIT to share this with you all! Get excited!