While sitting at a bar going through the outfit photos I just shot, I suddenly heard a voice from right behind my left shoulder, "What are you shooting?!" (Imagine a really high voice inflection at the end). My not-so-eager response, "Myself." Kind of awkward, I know. I always get asked what I'm taking photos of, what my blog is about, but mostly WHO takes my photos.
I do. Me. It's always been me. (except for a few occasions) And here's why: I have always been able to rely on myself, I have always been able to fit it into my schedule, and I'm kind of difficult to work with. I am a very particular person, I know what kind of shots I like to see and I like to think that I know my best angles. So, It's just easier if I do it myself.
This always seems to be an odd sight for passers-by. It's almost a given I will get stopped and asked what I'm doing. And trust me, after 4 years of doing this form of ultimate selfie, I've got it down to a science. Need a little guidance in taking your own photos for your blog? I'd love to help! So without further adieu, here are my secrets to taking my own photos!
1. Equipment:
When I take my blog photos my essentials are simple: A camera, a tripod and a remote. The camera that I use is the
Cannon Rebel t3i
. This was the first camera that I bought and I am still 100% in love with it! It has a screen that flips out and folds around so I can look at myself in live view.
The remote I use is
THIS
one.
Good shot, yeah?
And the tripod is just one that I picked up from Best Buy. Nothing fancy, but it does the job.
2. Next, The location.
I do have my favorite spots and I also have my spots of convenience. Normally I have about 30 minutes before I have to run out and do something or go to work, so I have minimal time to bust out outfit photos. I'm lucky I live in an awesome neighborhood with lots of great spots within walking distance. Depending on the time of day I go different places. If it's around noon, or whenever the sun is high in the sky, I normally try to choose shaded areas (Bridges, sides of buildings, etc…).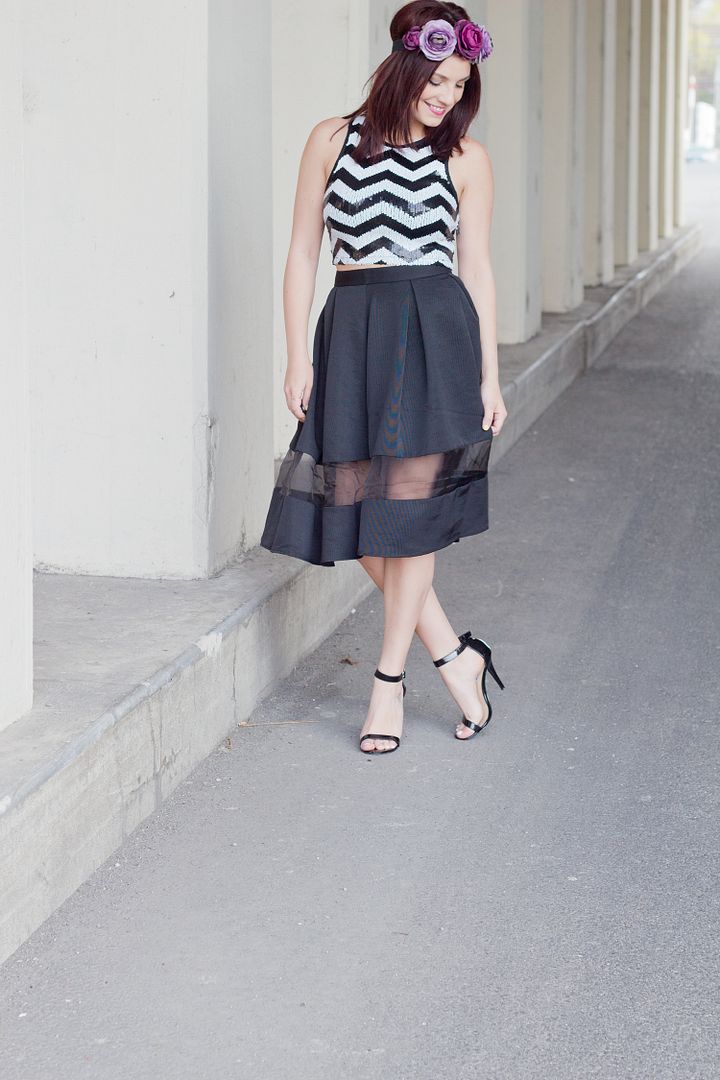 If I have a the night off and I am able to shoot at sunset I love to find new places to shoot and catch that beautiful light!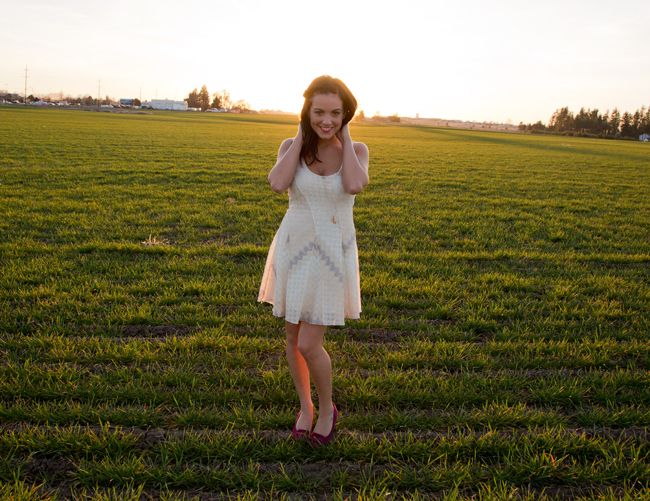 3. Getting the shot:
I set my lens on auto focus and put the remote function on the camera. I set up the tripod so it is just slightly taller than me and pointing at a slight downward angle. I feel like this simulates an actual photographer.
4. Shots I take:
My go to shots are usually some combination of the following:
Close up smiling
Full length of outfit
Outfit details
Hilarious outtake
Shoe Shot
Serious look off into the distance
Walking and looking to the side
Dancing or doing something dumb.
Am I right?
5. Confidence.
This is the most important part, and let me tell you in the beginning I had very little of this in my wheelhouse.
The photos that I took were in secluded places with terrible lighting where I would hope I wouldn't run into anyone. Now, the places that I love to shoot at are normally highly populated with people, and I'm just fine with that.
For me, knowing that I'm doing something that is interesting to others makes it all worth while. I love doing things that push my limits and it may make me feel slightly uncomfortable but that's what helps us grow, right? Doing things outside our comfort level. It's silly, I know, but trust me it is so much fun!
So if you are wanting to try taking your own photos please let me know if there are things that have gone unanswered in this post! I would love to help you succeed in this!
And trust me, we all start somewhere so don't worry if your photos aren't perfect at first! It took me about 2 years to really nail it!
I went from THIS
To THIS:
I hope this was helpful in some way!
Happy shooting, Friends!