After a long weekend of driving, sunshine and eating everything in sight I thought it would only make sense if I started frequenting the gym more often.
Unfortunately, I like food a little too much...
So to balance that out....
I will run...
or do PiYo...
or something.
I went to Seattle for my brother. He planned to propose to his girlfriend! It was probably the sweetest thing EVER. I'll show you pictures later this week. Seriously ADORABLE. I love my family!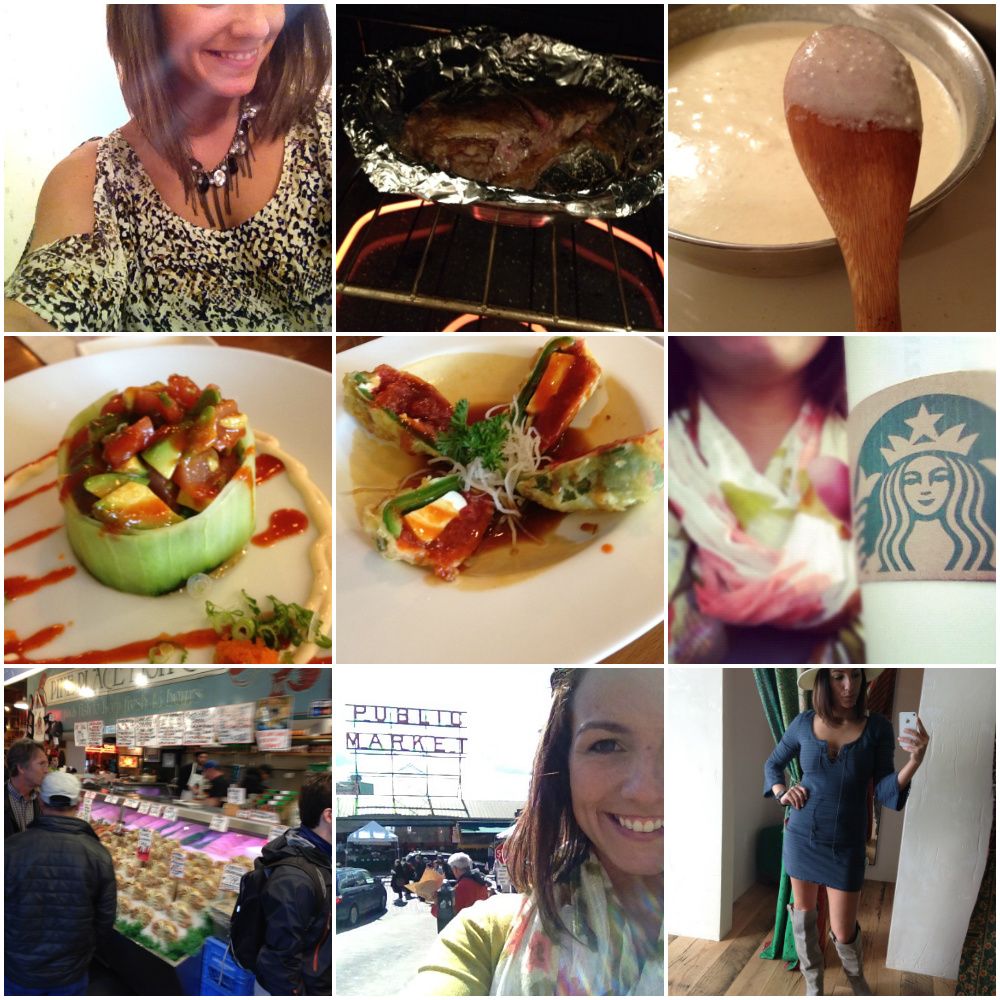 Seattle was AMAZING this weekend! I spent time with my family, great friends and beautiful weather! I might have done shopping... and maybe I bought a 2 dollar apple. Why? I'm not exactly sure... but it was awesome!
Here is a video of these amazing kids playing Adele. They were fantastic! I heard them while I was eating a crepe and I just
had
to go see what was going on! Enjoy.
The Gum Wall in Seattle. I never realized just how disgusting it actually is!
What did you do with your weekend? I miss ya'll!
Oh and if you have a chance you should email my friend
Rissy
! It's a tough day for her.
Tell her something nice. I would love you forever if you did!