This weekend was really what I needed. I worked, spent some quality time with friends and enjoyed a little
me
time at home. I caught up on some Breaking Bad... Currently Obsessed. I tell everyone.
Is there any series you're addicted to? If not... I suggest Breaking Bad. Orrrr The Only Way is Essex.
A little embarrassed to admit that one. But trust me... You'll get hooked too!
Here's a look at my weekend in pictures: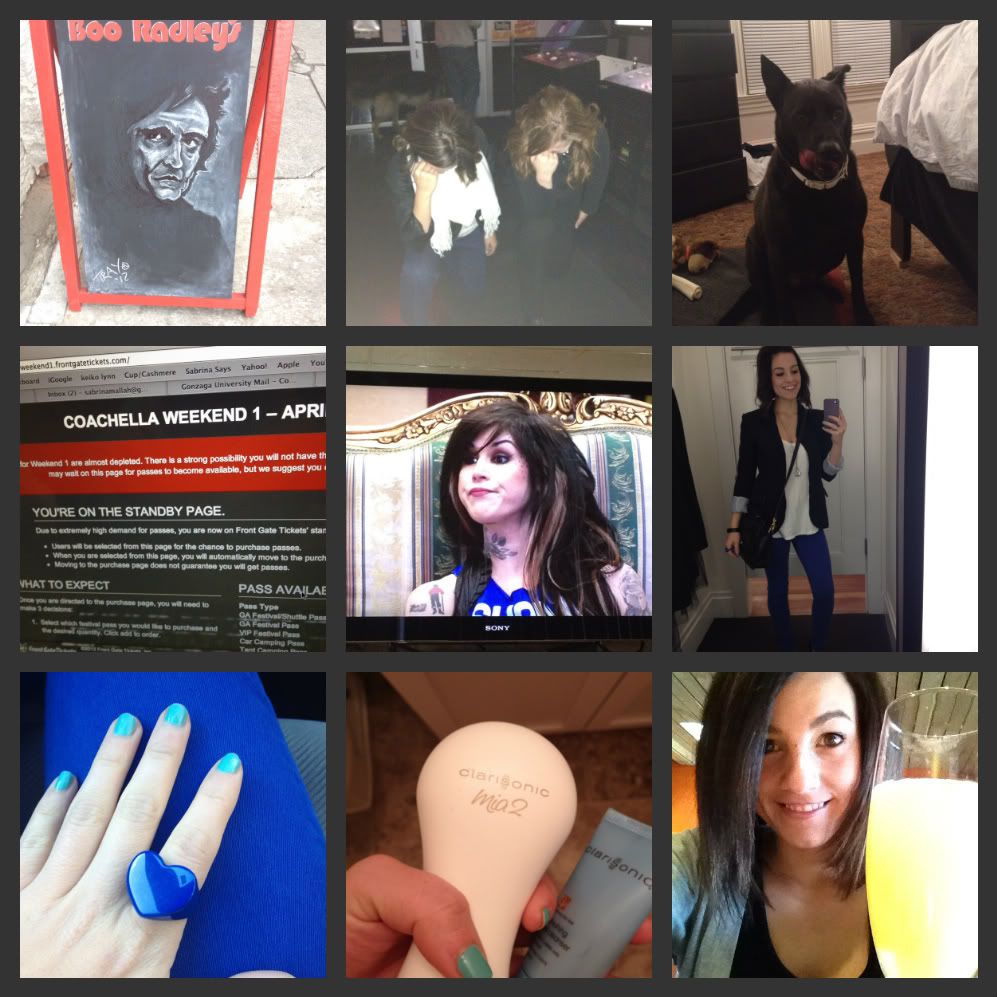 1. Love Boo Radley's. Crazy cool gift shop.
2. Katie and I Tebow'ing. Thanks for the inspiration
Rissy
3. Dog sitting Mr. B. Such a sweet boy
4. Trying my best to buy Coachella tickets!!
5. Catching up on some LA Ink
6. Shopping ensemble
7.
Bon Bon
and I are skinny jean soul mates
8. Bit the bullet and bought a Clarisonic. It's made SUCH a difference!
9. Mimosa(s) with brunch on Sunday. So Perfect.
Tell me... What did you're weekend look like?
What was the best part?