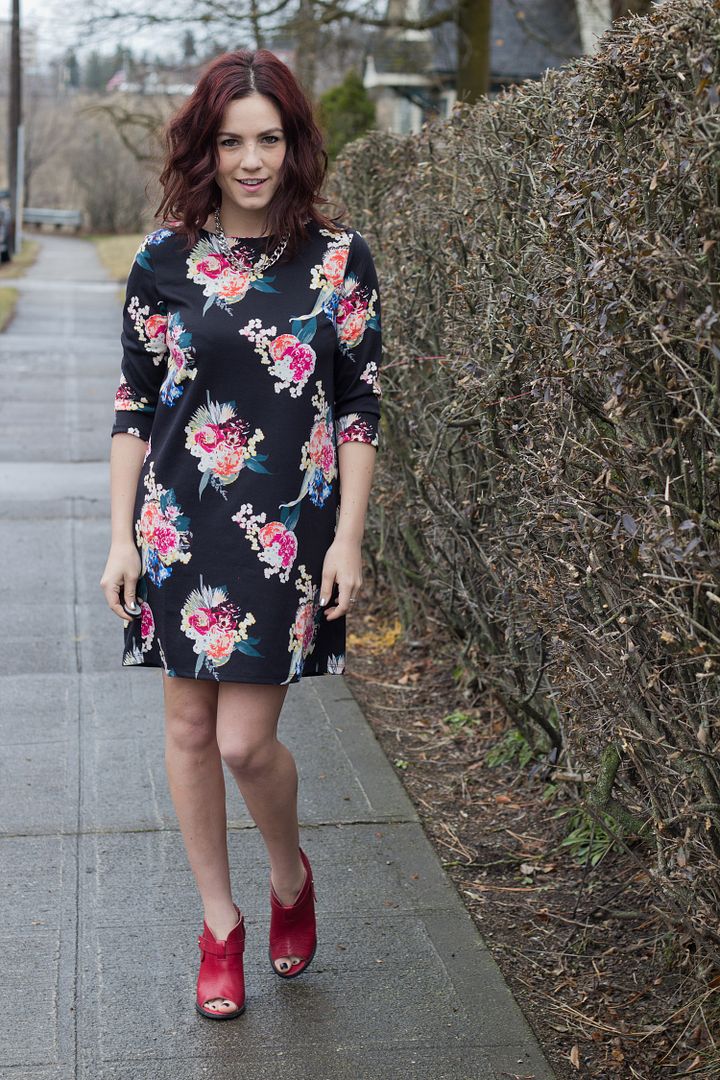 Dress- H&M, Necklace- Forever 21, Shoes- Steven by Steve Madden
Shift dresses are one of my favorite silhouettes. They are easy to just slip on, dress up, wear casually, layer with tights… the options are plenty. I loved this bright floral print from H&M! I wore it to brunch with Katie and even though I was a little chilly without a jacket it allowed room for expansion after eating chicken and waffles, and really, that's what's most important.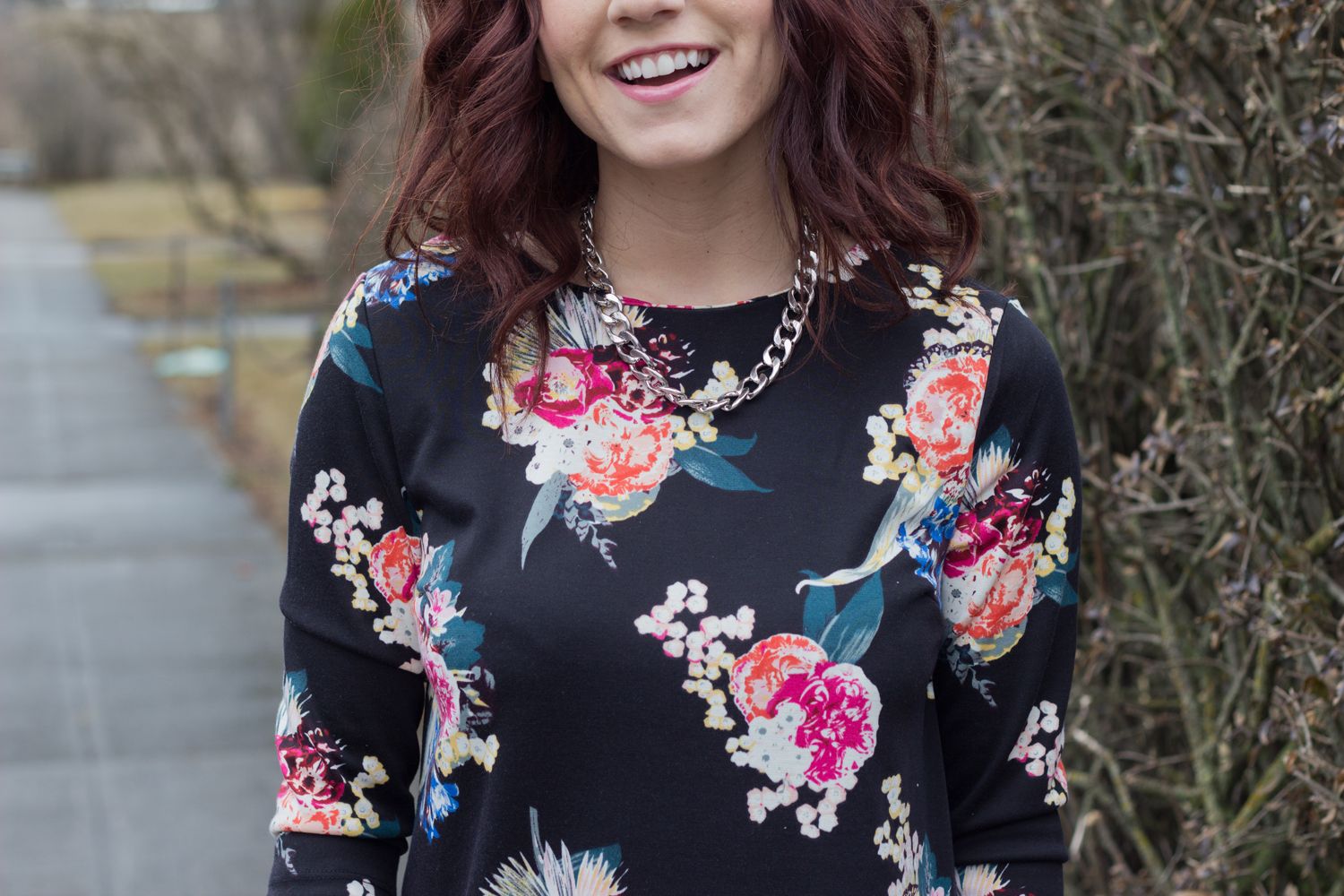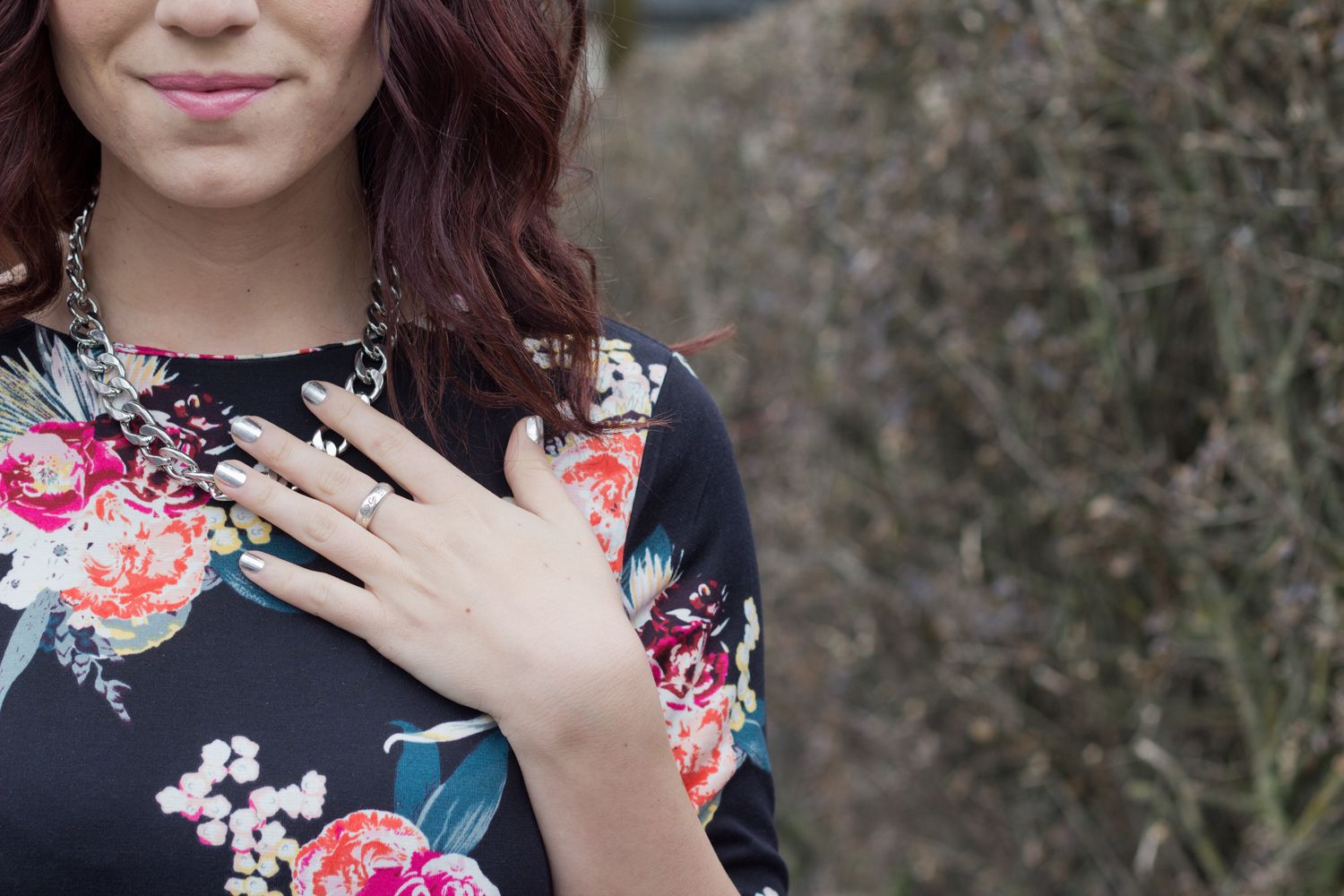 I am getting all ready to head to Las Vegas and I couldn't be more excited! I am joining some of the most beautiful, talented and kind ladies in all the land! Yes… it will be my first time meeting two of them.. but we have been friends for YEARS now… I think we are all past that!
Follow along with our Vegas adventures on instagram!