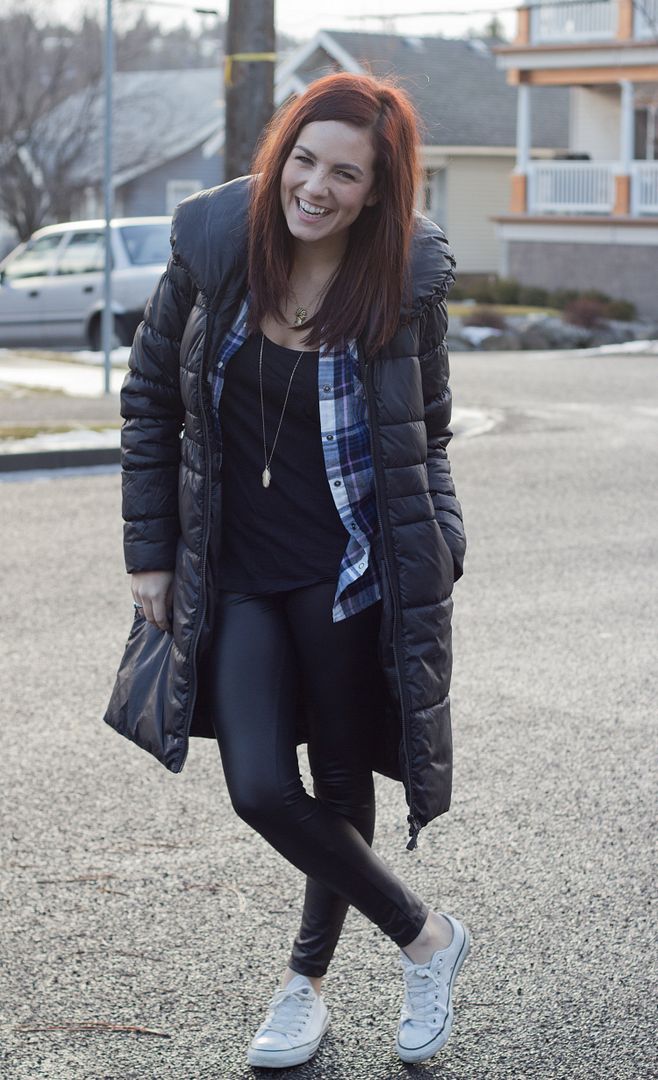 You know those days where everything in your closet is a NO. Nothing fits right, it feels uncomfortable and you are just being highly indecisive. Well I will fill you in on my little secret:
Stretchy Pants.
Yup. That's all. You put em on, make sure you wear a shirt long enough to C.T.C. (If you watch the Kardashians you know what I'm talking about) And instantly you have solved your fat day woes.
I have a few pairs of leggings that are my go-tos on those sort of days, lately I love the liquid leggings. They bring a little bit of fashion to a very casual outfit.
Want to know the real reason why I love stretchy pants? You can do sweet moves like this.
You're welcome.
Guess what, Friends?! I made it to the next round of the WWDMAGIC contest!! This is where you come in! I need to be in the top 8 for votes to be able to go to Vegas! Voting starts NOW and goes through Jan 24th.
I would LOVE if you would vote for me! You can vote once a day up until the 24th and I would love you SO much if you just flooded my page with votes!
Please forgive me if I am annoying about it the next few weeks but I hope you can support me in this amazing opportunity to be one of the official bloggers at MAGIC!
Oh happy day, Friends! I have a fun video for you tomorrow… Hint: I won't be wearing makeup for part of it *GASP* scary, I know.