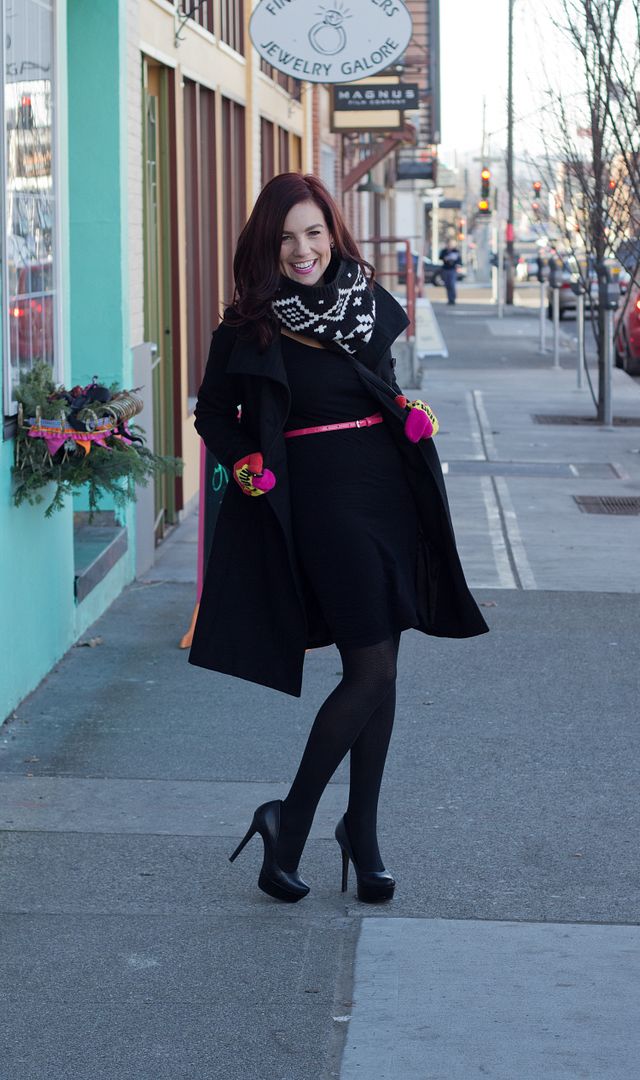 This time of year you basically have to lure me out of the house with promises of
Nothing Bundt Cakes
, a strong cup of coffee and at least $100. Just kidding about the money, but if you're offering…
All I want to do is sit my butt right in front of my space heater and wish the second season of Orange is the New Black onto
Netflix
. Of course, the responsibilities of being an adult do not allow me such luxuries. I have to do things like never-ending-laundry and grocery shop for semi healthy food.
So to help myself feel like I'm being more productive (and so I don't leave the house in yoga pants and uggs everyday) I get dressed up. Even if dressing up means putting on every black item that I own, it works.
The thing about black is… head to toe you look chic no matter what. So my favorite thing to do to break up the darkness is add little pops of color. A bright belt, fun
Kate Spade mittens
and my favorite Maybelline Fuscia Fever lipstick.
Oh and did you notice that little sparkle of blue on my ears? Those earrings are from
Smart Couture
, and guess what? They were inspired by yours truly! They are called
The Sabrina
and next week I will be hosting a giveaway. Who doesn't want a little Sabrina in their life? Am I riiiight?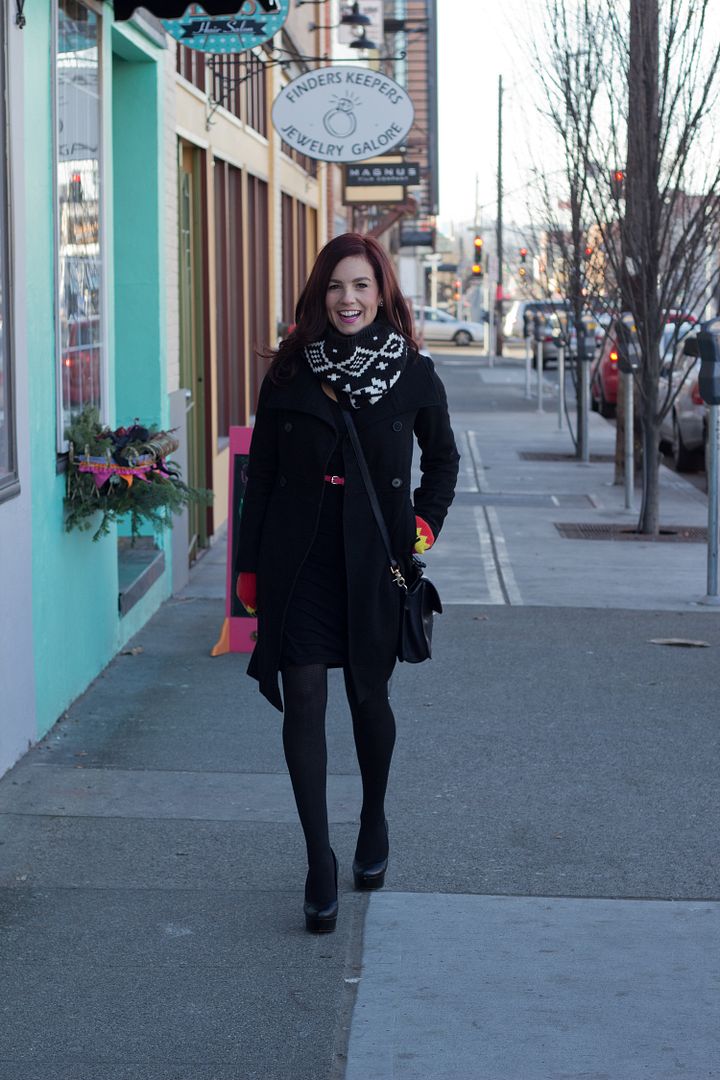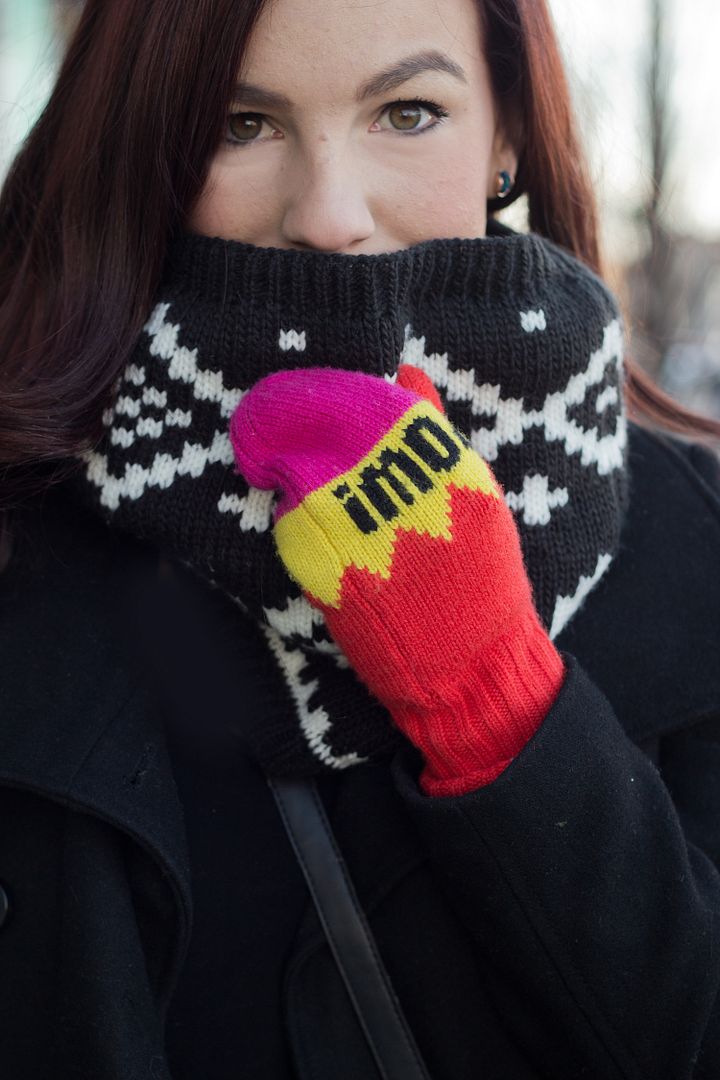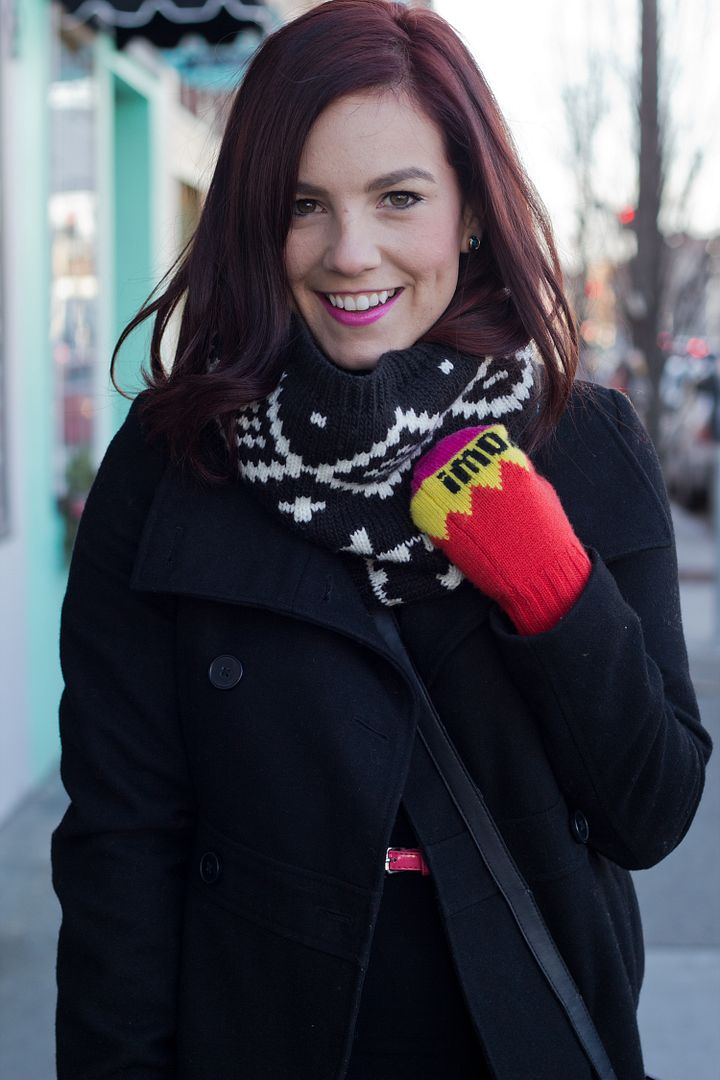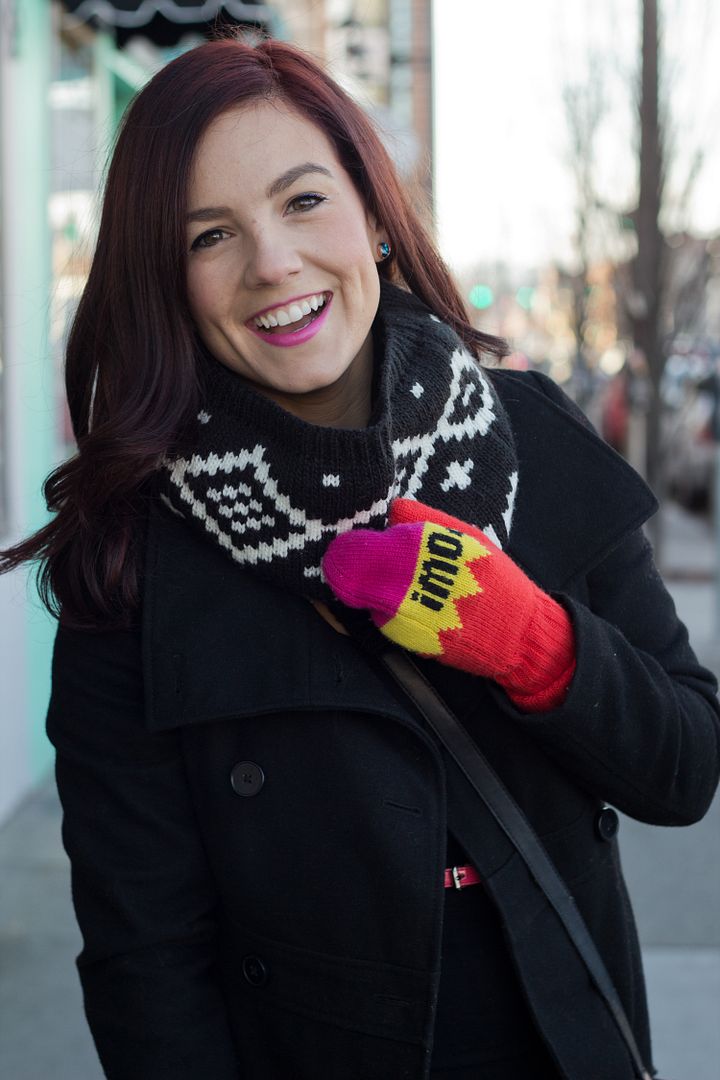 Shop this post: