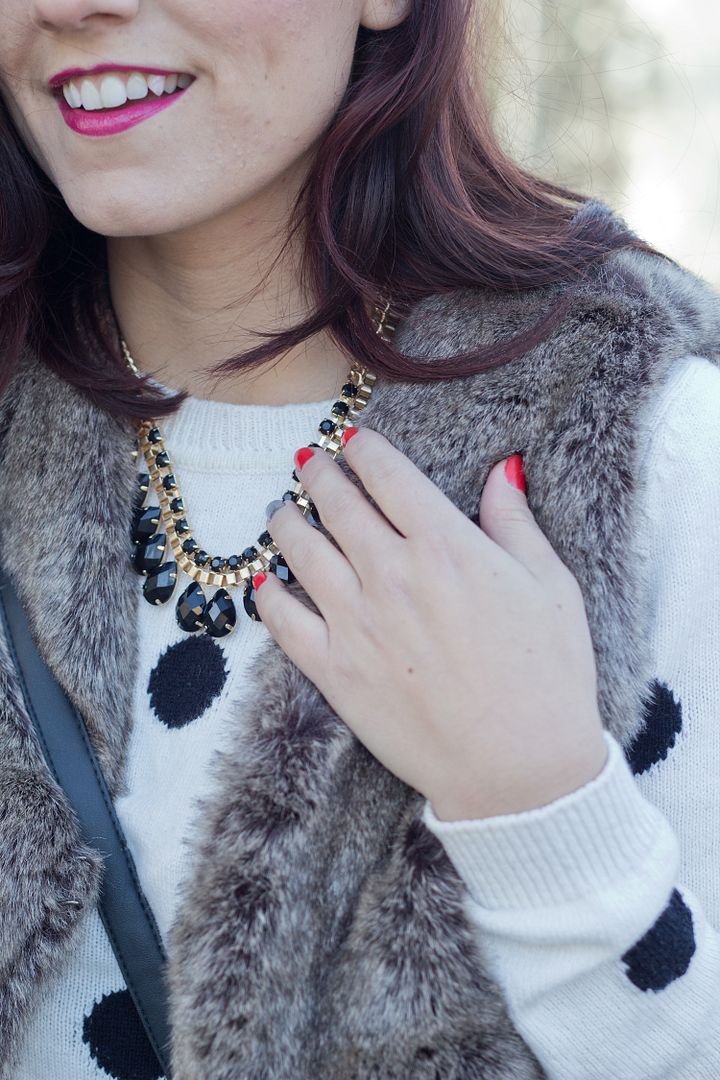 Why I am wearing flats in this outfit, I am still questioning. I just don't wear them. Unless I'm working… or wearing tennis shoes. So I sit here looking at how short and stumpy my legs look and think to myself, ohhhh that's why you don't wear them.
See… I'm 5'3". I need all the height I can get, especially when I am wearing obnoxious colored tights.
I'm kind of out of exciting things to say today. So I will leave you with some great links: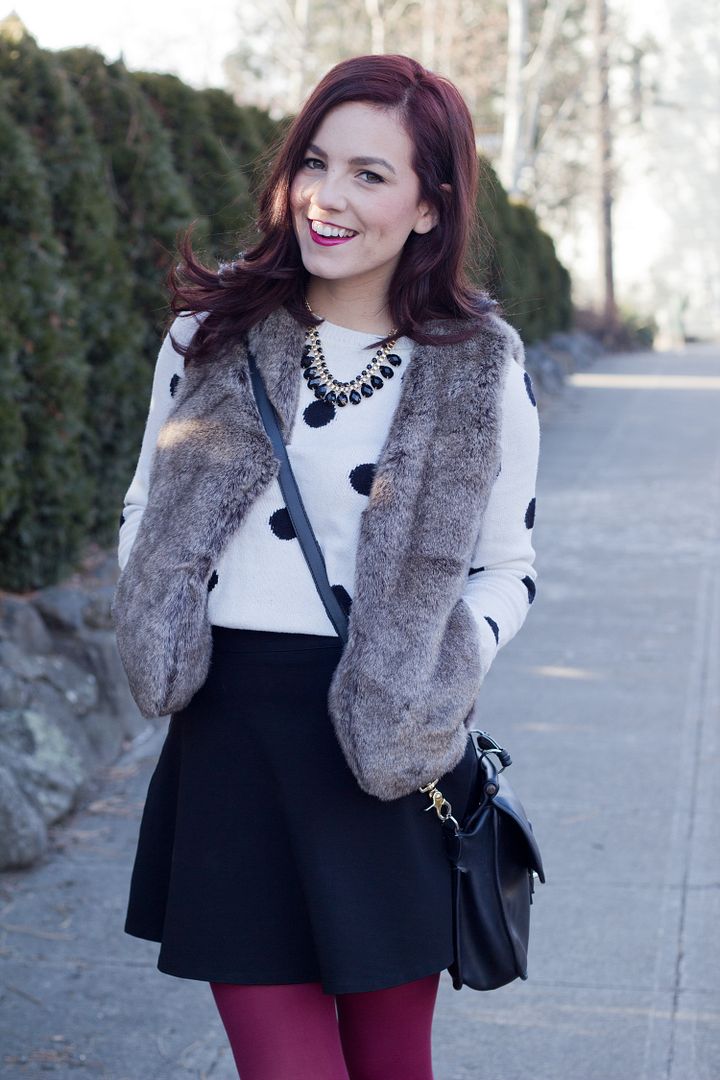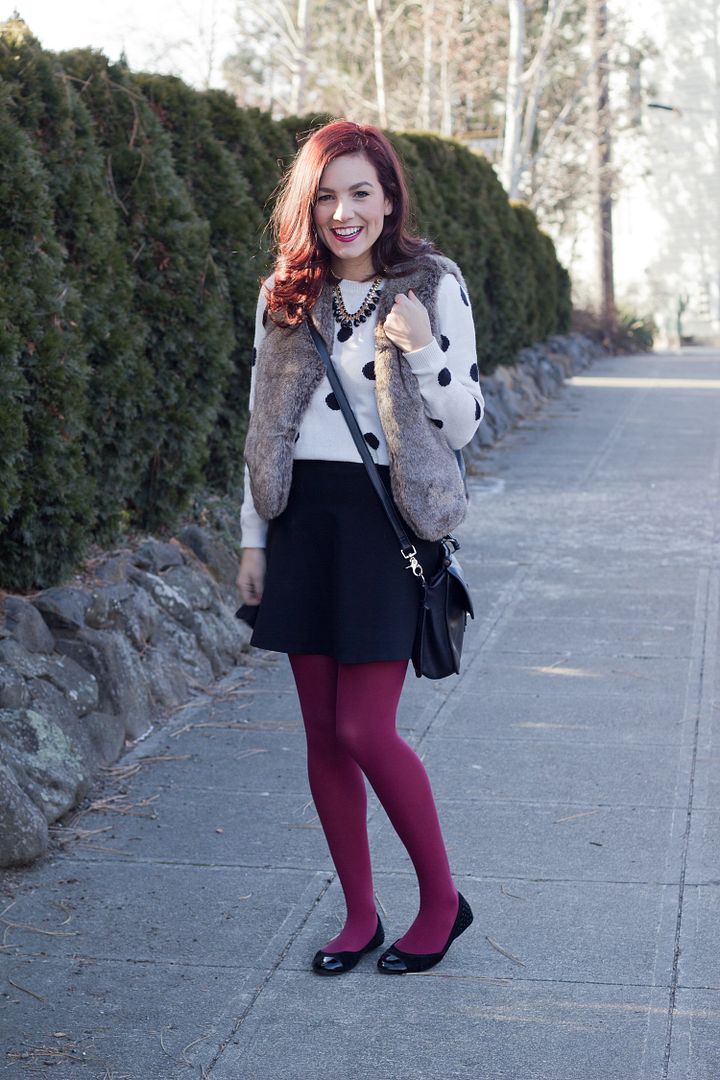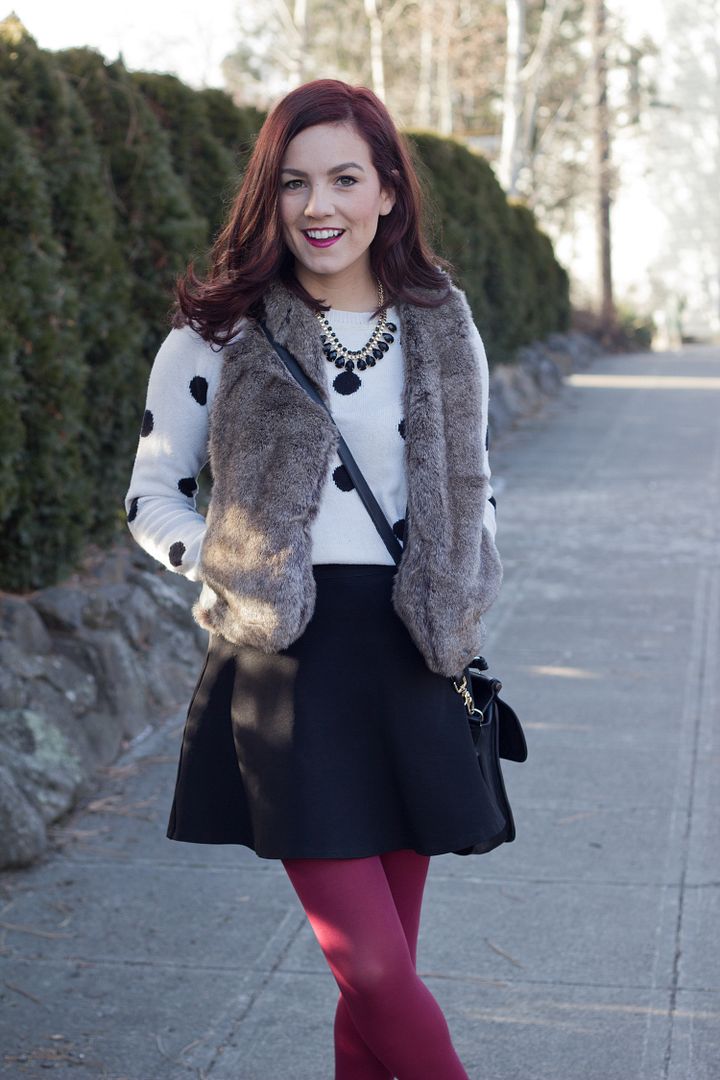 Shop this post:
Tomorrow I will be hosting a giveaway for a chance to win
"The Sabrina"
earrings from Smart Couture!! Stay tuned!