You know those people who dream and think and ponder life. They plan out their life and map out all of the amazing things that could happen in the future. I am kind of like that, only the exact opposite.
I am a do-er. Not a thinker. This sounds awful, I know. But really, I don't know how else to put it. If you were to keep a tally on how many times I thought out situations before I acted on them…. you'd probably have to hire someone to start making your notches for you. And pay them really well.
This, on occasion, has led me into some trouble. Like that one time the cops showed up at my apartment asking me about a stolen wallet. And when I say cops I mean 5 of them. All because my friend and I turned down some guys at da club. (And I really hope you read it like that… DA cluuuuub)
Or maybe all the times I hopped on planes to "see what would happen" in the beginnings of relationships and found myself semi-broke in more ways than one.
Or maybe all of the little things I do and say that lead my palm to my face on a daily occasion.
But it's not all bad.
I think one of my best qualities is my lack of fear. I choose to not acknowledge fear at all in those situations where it is most present. Mostly because I just go with what makes me happy and I don't look back. (Until my palm hits my face, that is.)
Happiness is what drives me everyday.
For example: On a scale of one to morning person I'm at a level of grumpy cat.
But coffee… Coffee makes me real happy. And I go from Grumpy Cat to Double Rainbow. It's like magic.
Another thing that make me happy? Dressing up. But… please. Do notice the frost on the ground. My process this day went a little something like this:
Do hair/makeup
Get dressed
Go outside
"OH.hell.no."
But I still had to take pictures. I HAD to. So here you go. An outfit that is totally inappropriate for the weather and a few short paragraphs strung together to hopefully brighten your day.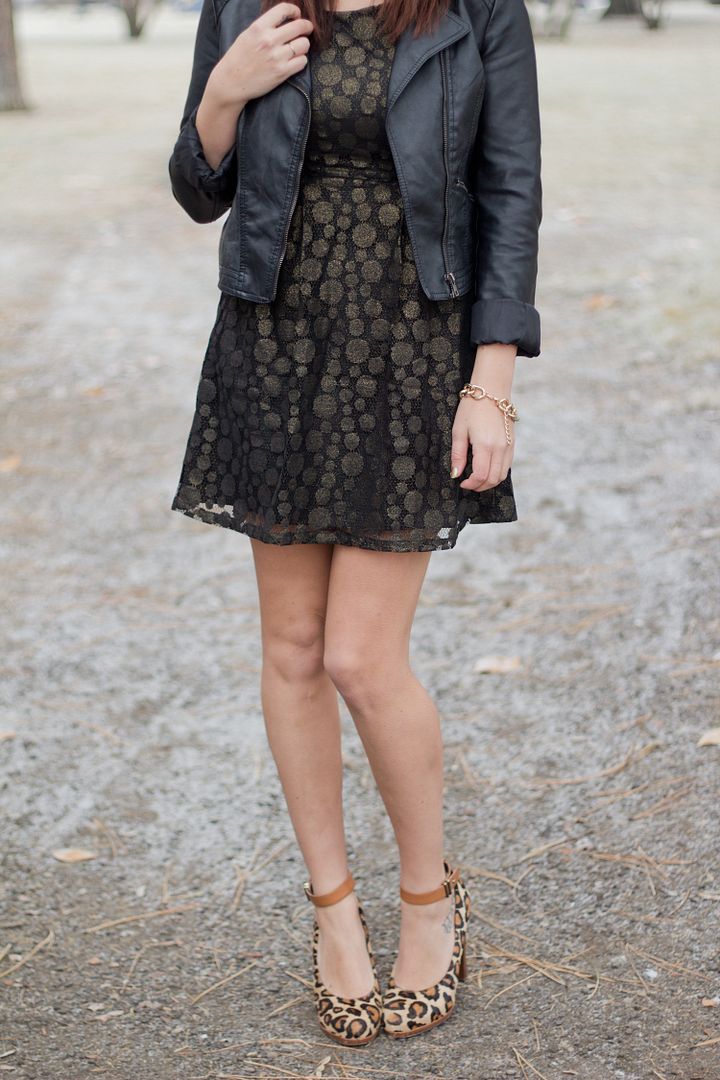 '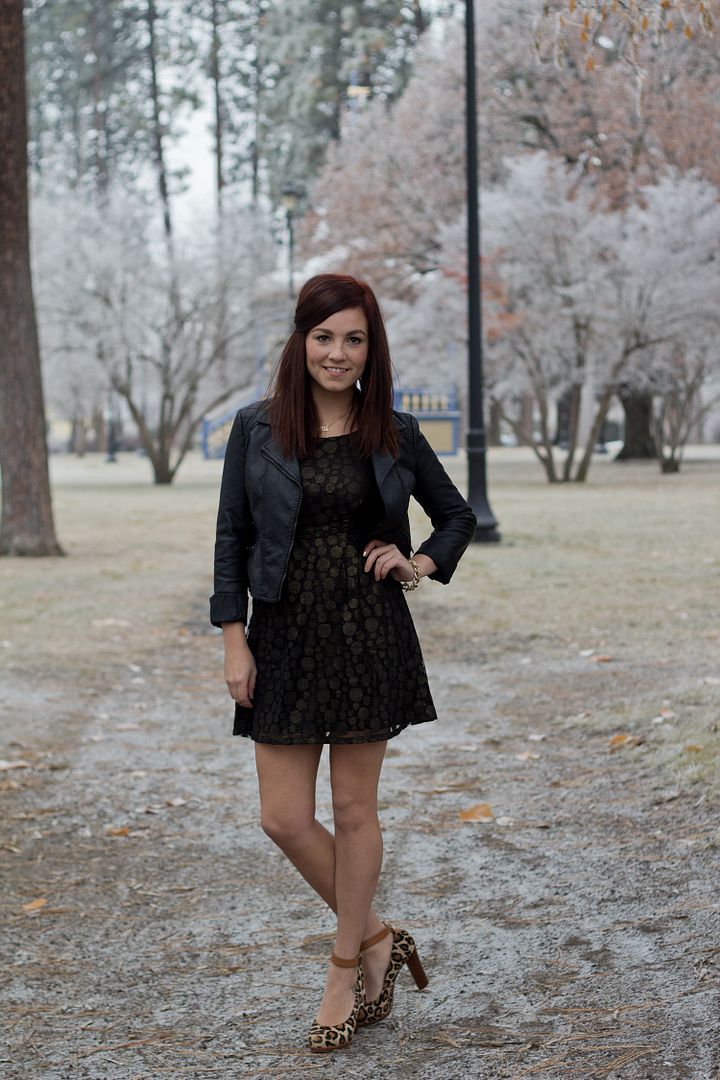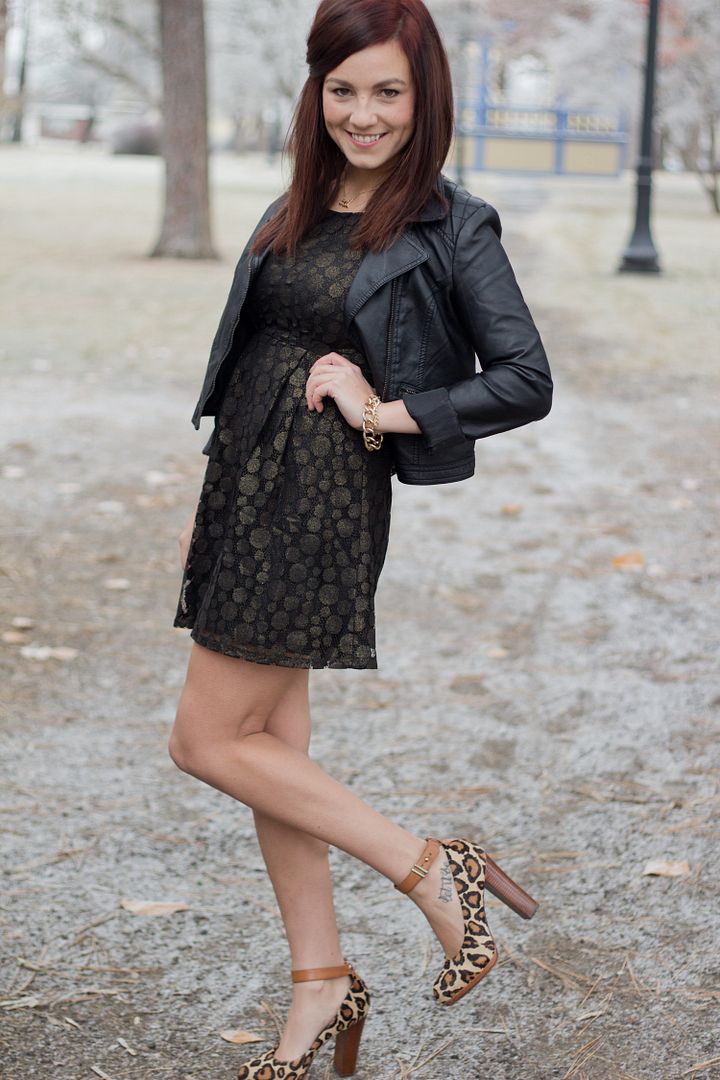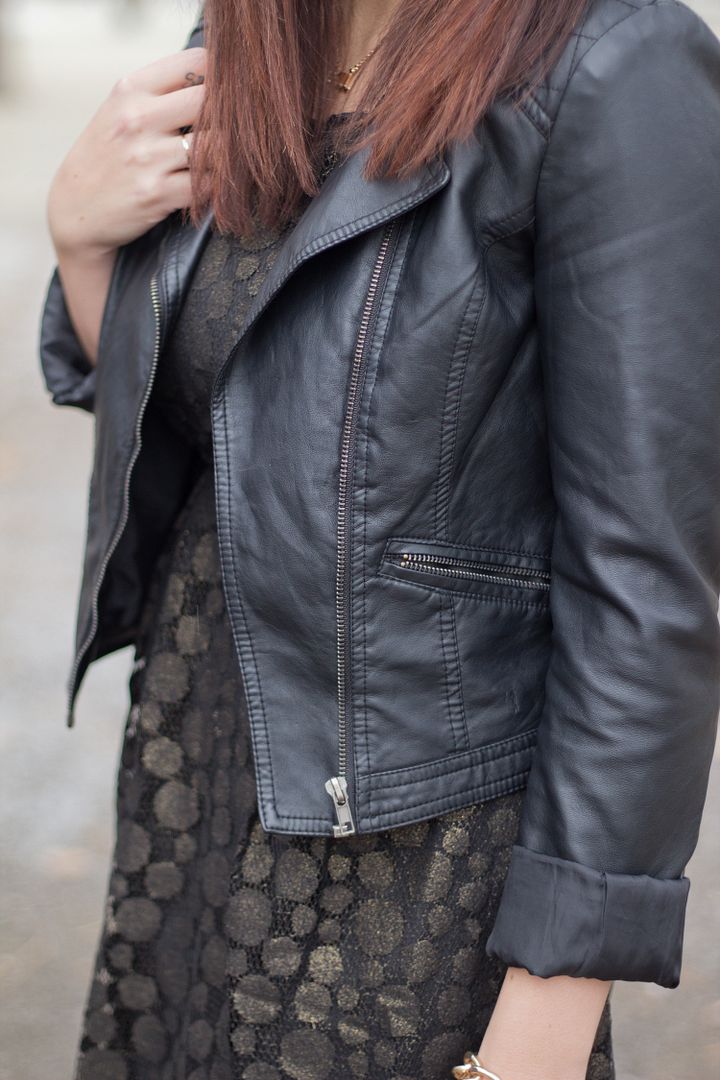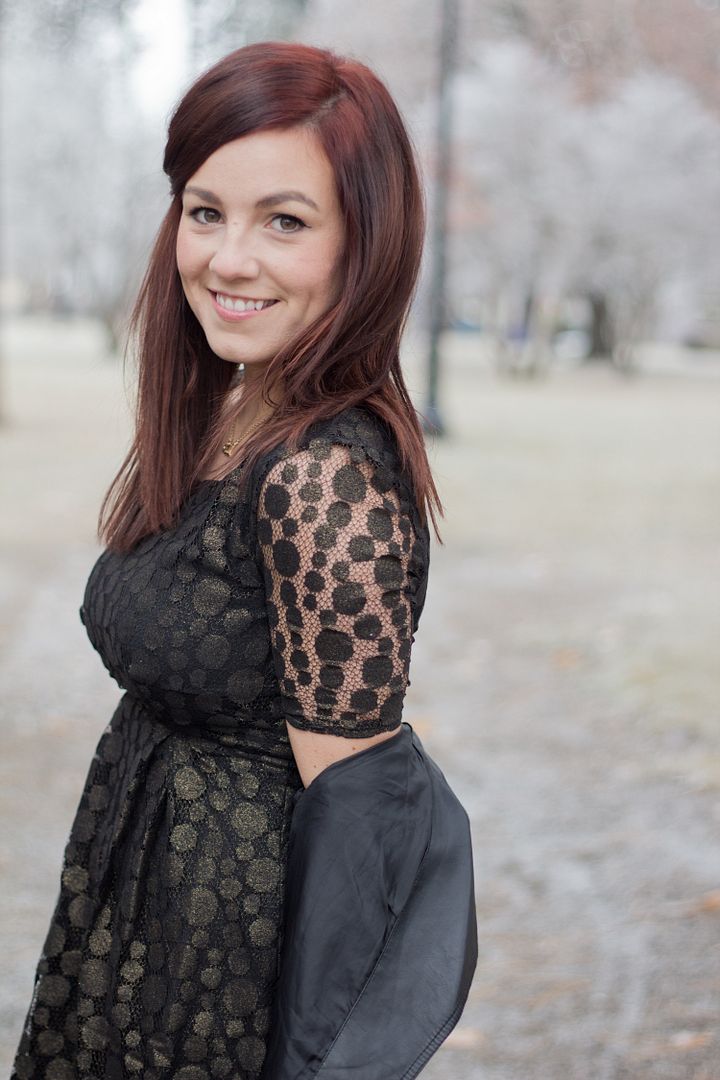 This dress is from
Jaleh Clothing
. A clothing line based in Seattle and all American made. This little number is the perfect party dress. Black with gold accents, it is a stunner by itself. Dress it up or toughen it up (You know that's my favorite combo). So now, by default, this is my no-fear-dress. It can be yours too!
Shop this look:


Happy Monday, Friends! Makes some great decisions today!