A good friend expressed some great advice for my blog. She told me it has turned into much more of a fashion blog than it used to be and she missed my story telling. After all, that's what this little ol blog was founded on; My love for telling stories and taking pictures. So, let's get back on track. Here's a great story for you.
I planned my trip to NYC to visit a friend. I went to middle school and high school with this friend. We've known each other (not well) for close to 10 years. So when said moved to NYC I jumped at the opportunity to visit the city. I've never been to New York so this was a BIG DEAL.
As I counted down the weeks and days to my trip, one of my best friends, Laura, landed an amazing job that would take her right in the heart of SoHo! SCORE! Two friends in New York! So I chose to extend my trip so I would have plenty of time to enjoy, explore and fall in love with the amazing city.
So the plan was: Stay with friend number 1 for the first half of my trip and then if Laura found a place I would stay with her. Unfortunately Laura didn't find a place in time, but for some reason I figured it would be just fine if I stayed with my first friend throughout my stay in New York.
Well, boy was I wrong. Not to be dramatic (because we all know I'm always very rational) but I was walking the streets of NYC with all of my luggage almost in tears in fear of sleeping on a park bench.
Or sleeping at a Starbucks.
Why? I still don't know. Nor do I really care. It was just really rude, that's all I know.
Luckily Laura offered an air mattress in the studio she was crashing in with her ex boyfriend.
Saved. My. Life.
What is it about me and traveling? There is ALWAYS something. Always.
Regardless. New York was amazing. I'll go into more detail next week when I can actually gather my thoughts. Still trying to get back to real life. Work Work Work.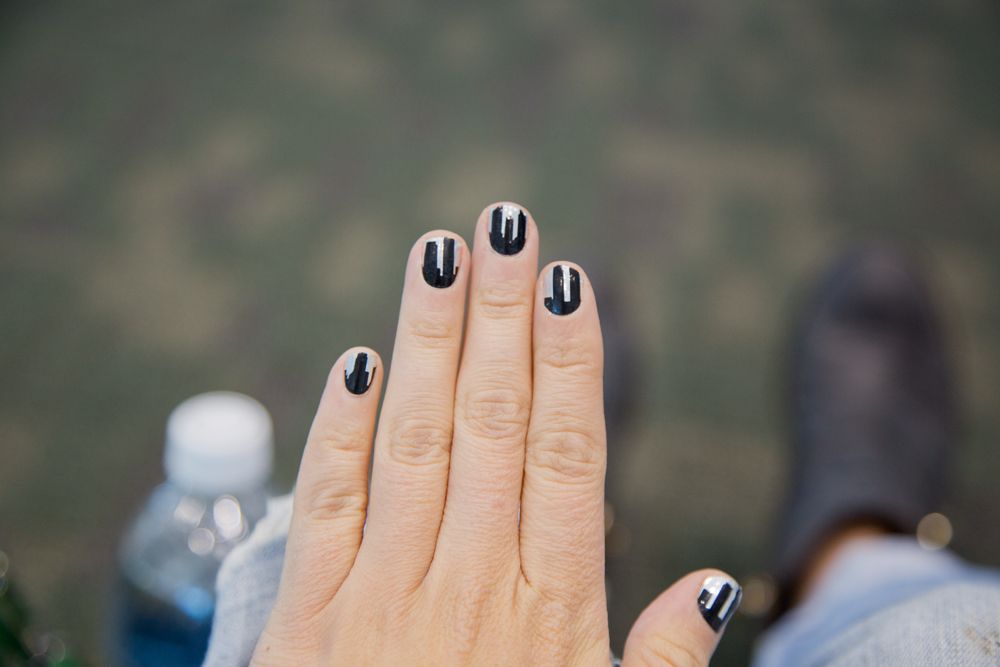 How amazing are these nail wraps?! In LOVE.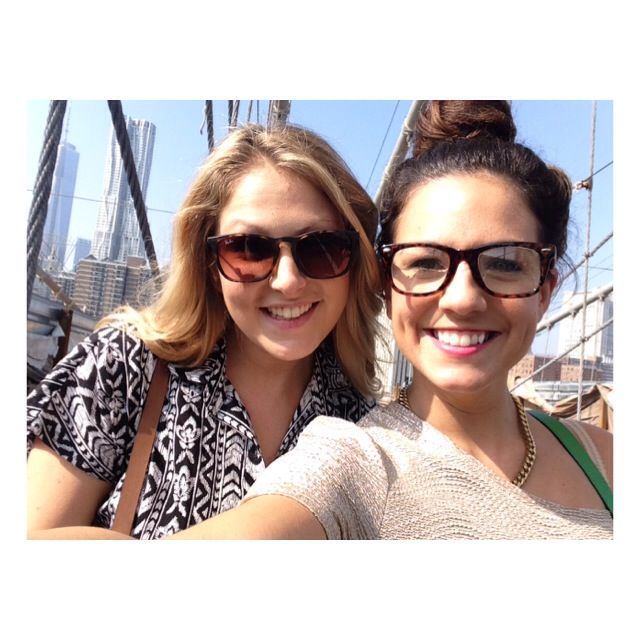 Walking the Brooklyn Bridge.
Saving me from being homeless.