There are times in life we sacrifice a bit of ourselves for the promise of happiness in the future. I'm sure you've done this. I have done this. I am doing this right now, actually.
I've got dreams, babe. And they are bigger than this little city right here.
For now, I am giving up small pieces of myself. Like a happiness payment plan.
I'm hoping I get a return on this investment.
Today, I sit here slowly waking up, drinking my coffee and writing to you. This is happiness.
Later, I'll be making a video.
Picking up my guitar again (as per Sergio).
Calling my best friend.
This is happiness.
Although temporary, this stage of semi-selling-my-soul is wearing thin on my heart.
And you know what happens when my heart isn't happy.
I've made a promise to myself I won't run from this.
I won't just sell all of my possessions and leave in the middle of the night.
But that kind of romantic escape is calling my name.
For now, I will deal with the decisions that have already been made.
It sounds sad to put happiness on hold, but until I can get where I need to be…. that's kind of where I'm at.
Just a feeling. Thought I'd share.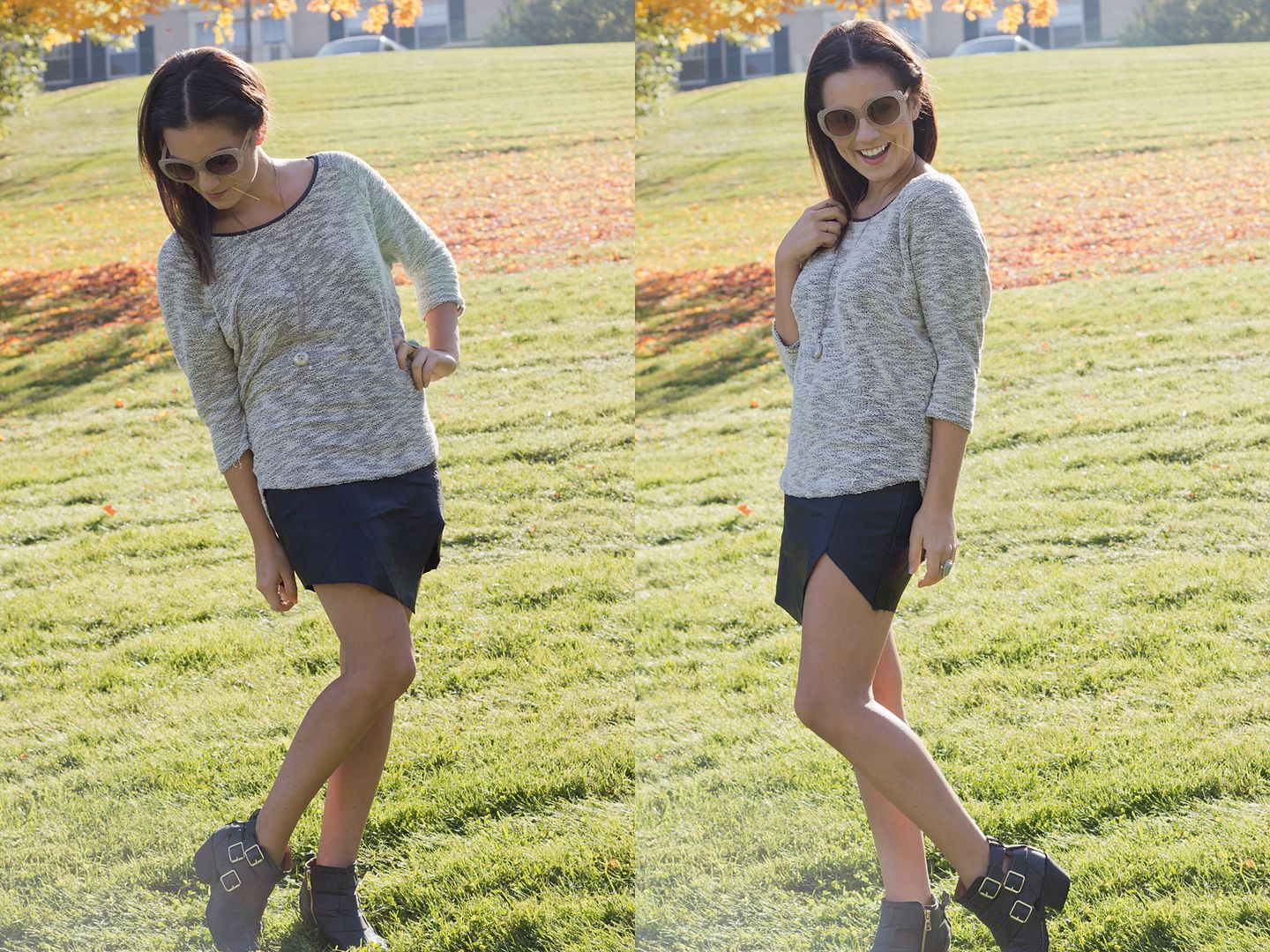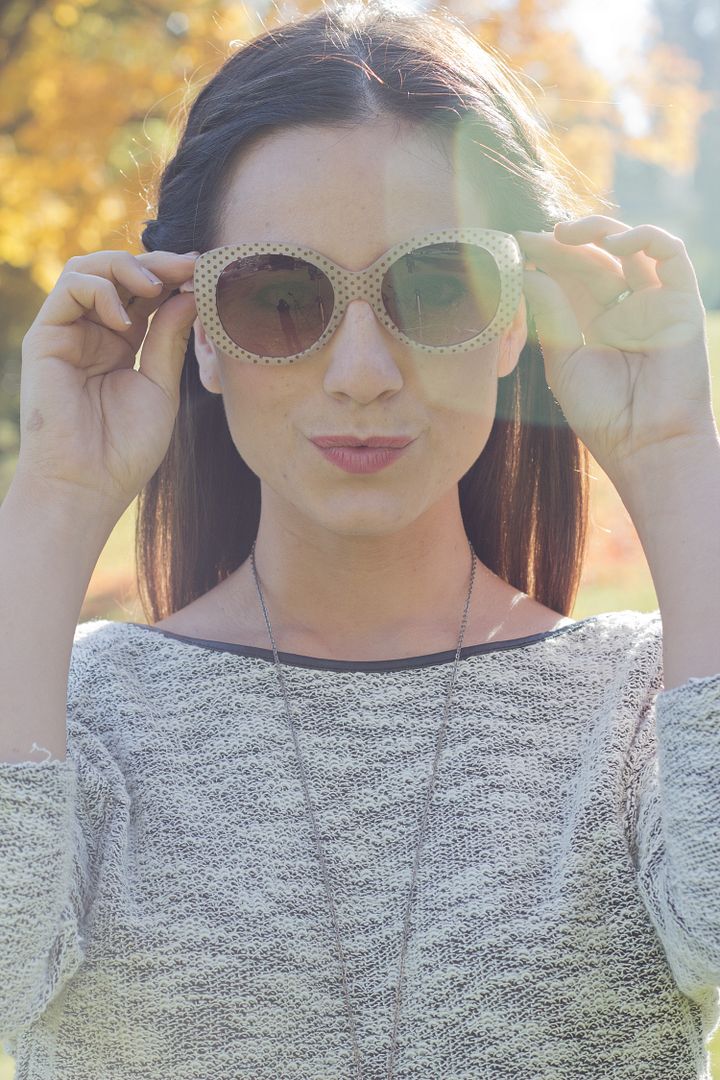 Betsey Johnson Sunnies. I scored these at Nordstrom Rack! I found a pair on
eBay
, too :)
Blow out ℅
Blush Beauty Bar
. If you are in the Spokane I HIGHLY recommend this salon! High fashion and budget friendly.
Shop this look:
Nude Sunnies
Little Black Booties
Leather and Sweater:
Happy Humpday, Friends!
Be sure to check out my
October Favorites
video from yesterday!
And
subscribe to my channel
on YouTube!!