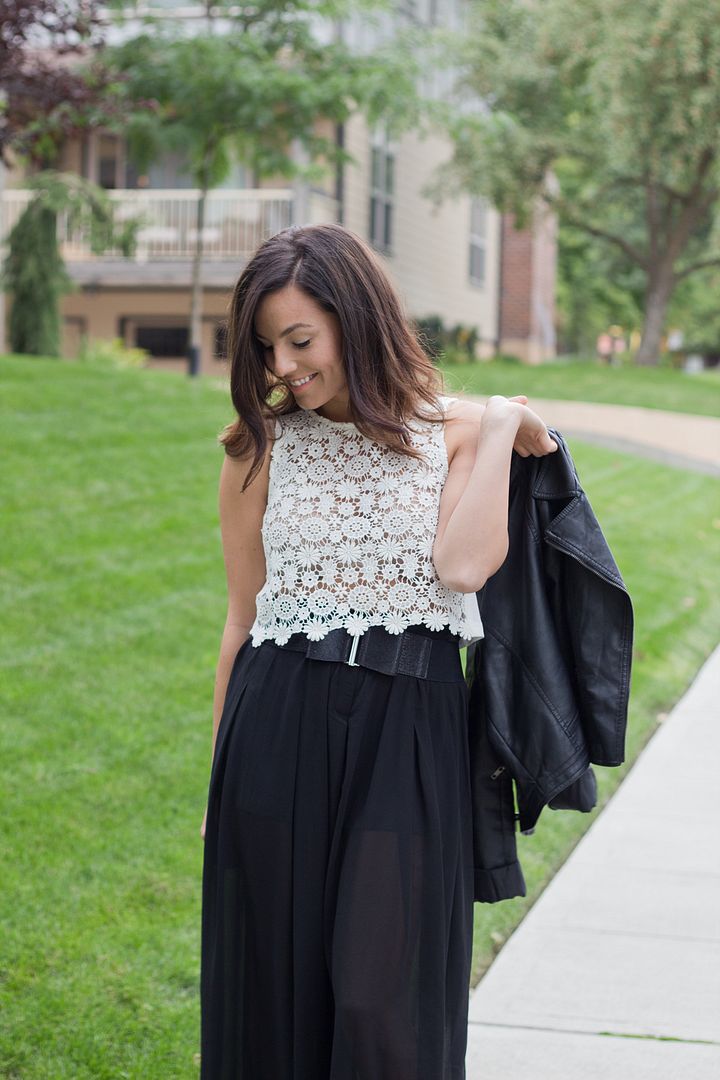 A word of advice: when wearing sheer wide leg pants, make sure you are always wearing your game face.
The amount of looks and head tilts you will receive will rival Miley at the VMA's. Even without the twerking.
I mean… are these THAT outrageous? I want an honest opinion. Go ahead, speak your mind.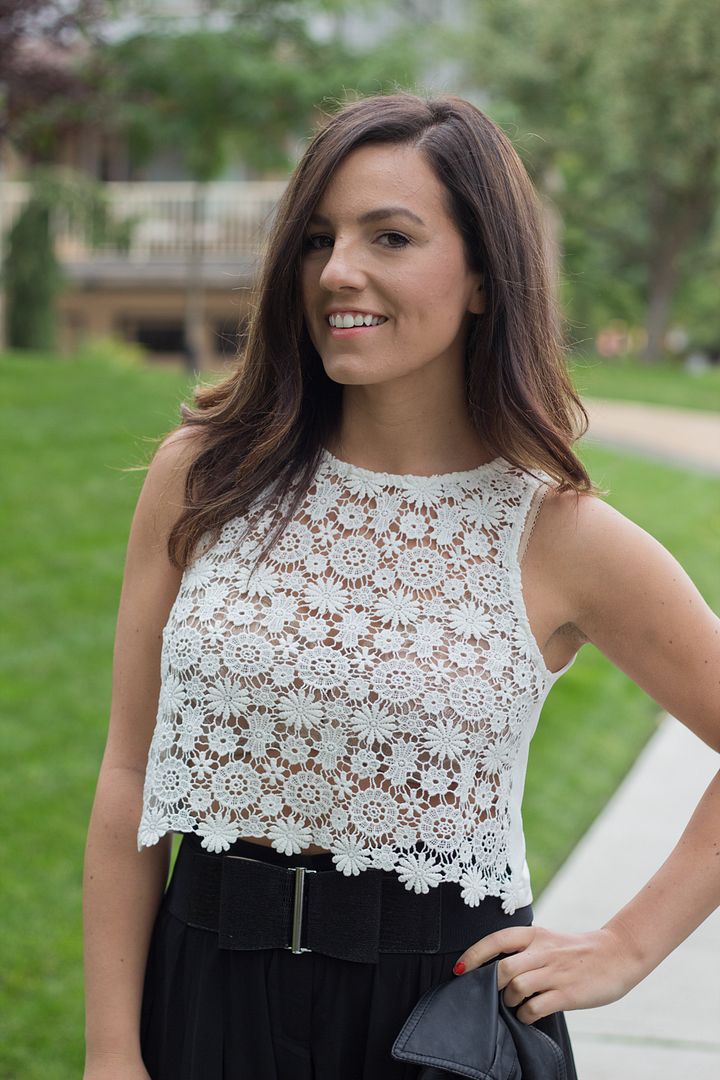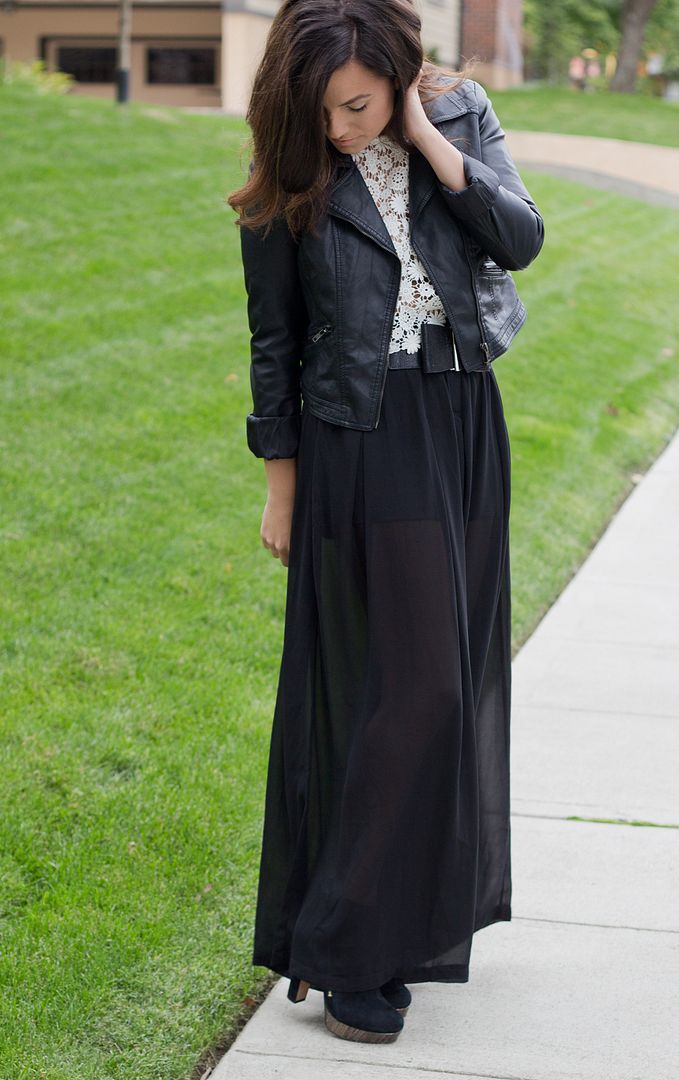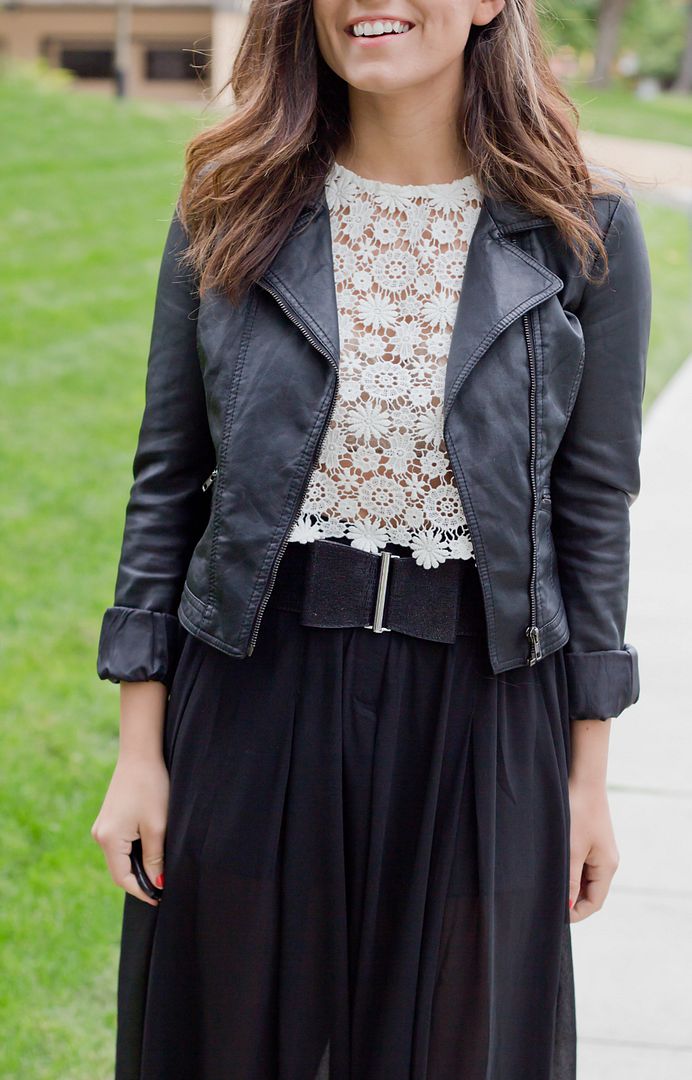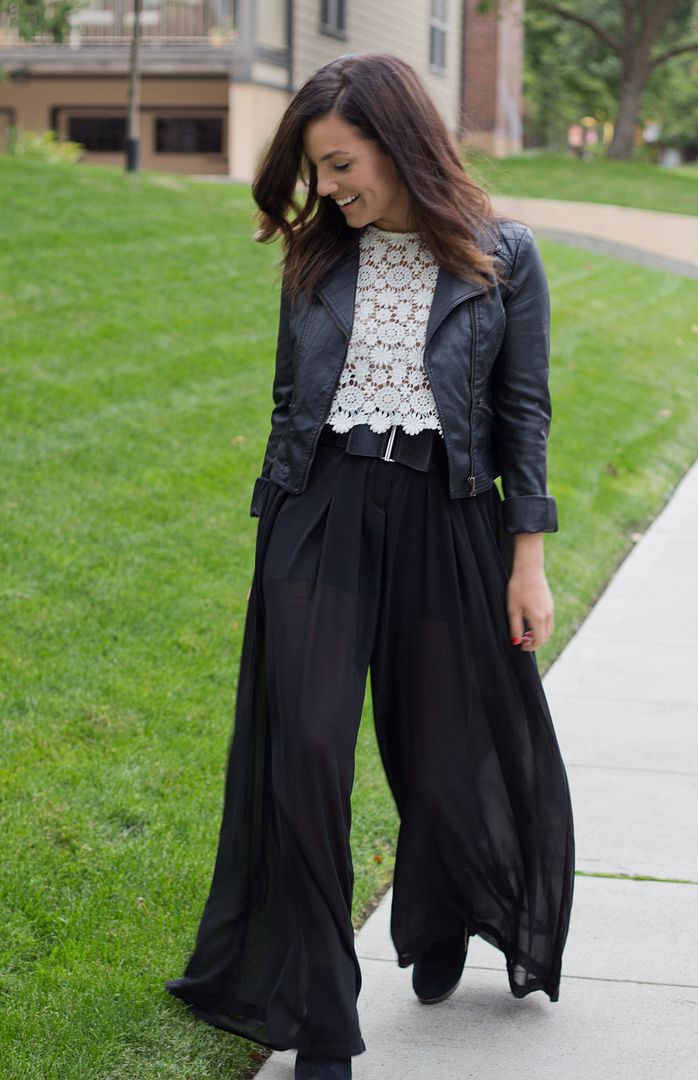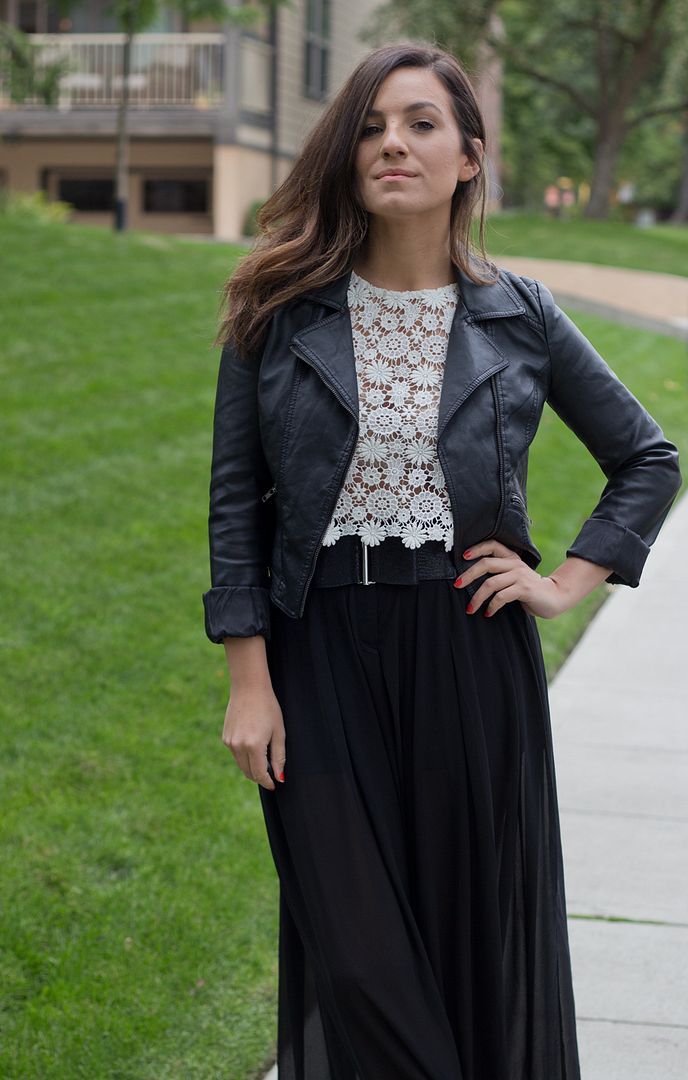 Flare Pants-
Shop RiffRaff,
Jacket and belt-Forever 21, Crop top- Marshalls, Booties- Vince Camuto
I will tell you this much: No matter where I am, no matter what city I live, I wear what I want.
And I don't mean that in a bratty-you-can't-tell-me-what-to-wear sort of way…..
But really…
Somedays I feel like wearing leather leggings, somedays I feel like wearing yoga pants and somedays I feel like wearing sheer-wide-leg-pants.
There could be worse things, I'm sure.
Shop this look: