Day two we woke up early and some how STILL hungry after all the food we ate the day before. With the thought of a delicious breakfast and a trip to the ocean in our near future we were out the door and ready to go!
If you know anything about Oregon beaches (which I don't know a lot) you'll know that the weather is VERY temperamental. I figured this was a good in-between outfit.
Chambray Shirt-
Banana Republic
, Shorts-
Old Navy
, Belt-
Gap
, Shoes-
Dolce Vita
, Purse-
Kate Spade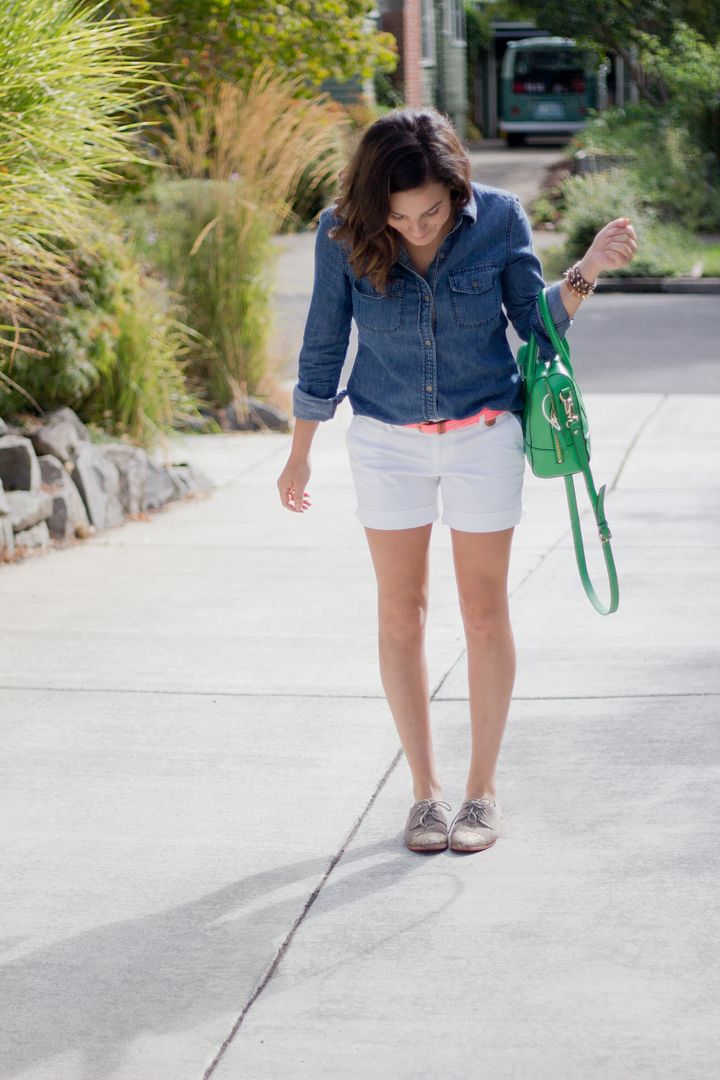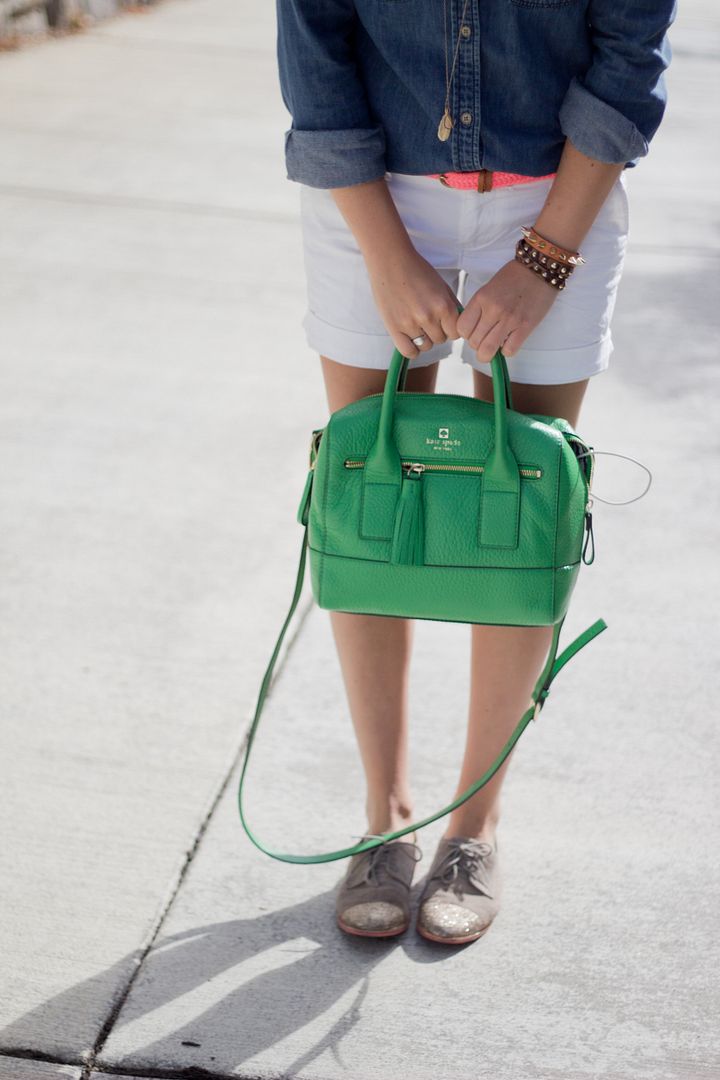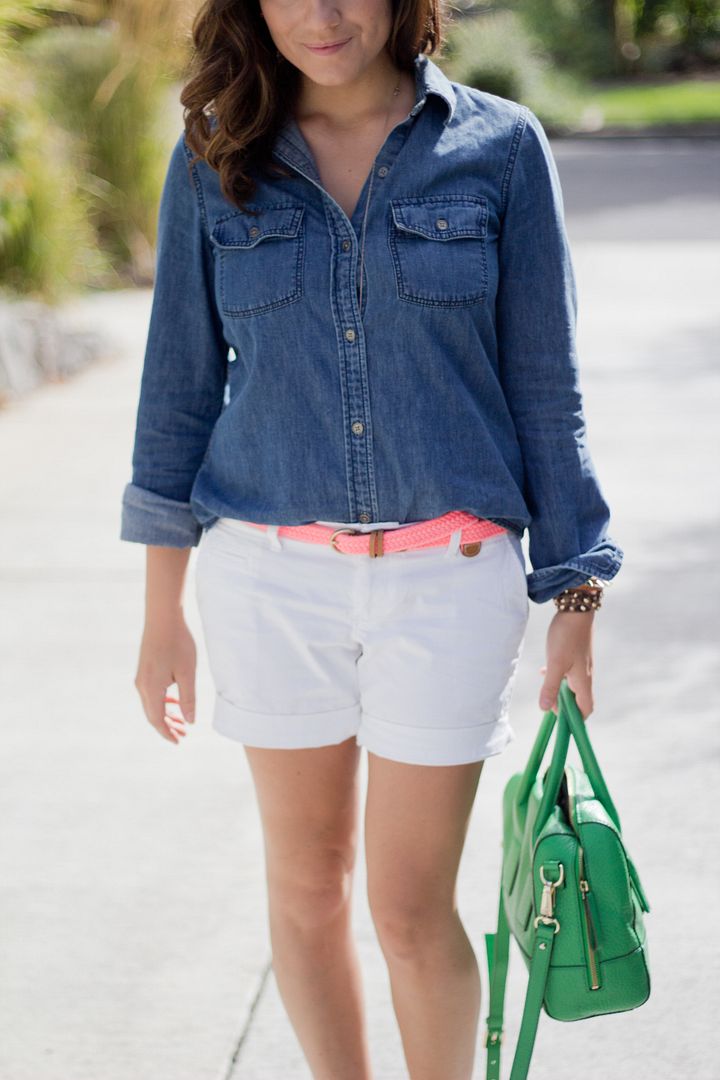 But first, brunch. I present to you
Tasty n Sons
.
Family style. Community tables. Family style plates. Tasty.
After breakfast we headed straight for the coast. Growing up, my family would take a trip every year to the Oregon Coast, specifically Cannon Beach. We would watch the fireworks on the Fourth of July, stuff our faces with twisty cinnamon sugar doughnuts, fly kites and build sand castles. These memories are still some of my favorites. Anytime I go back it makes the 8 year old in me oh-so-happy.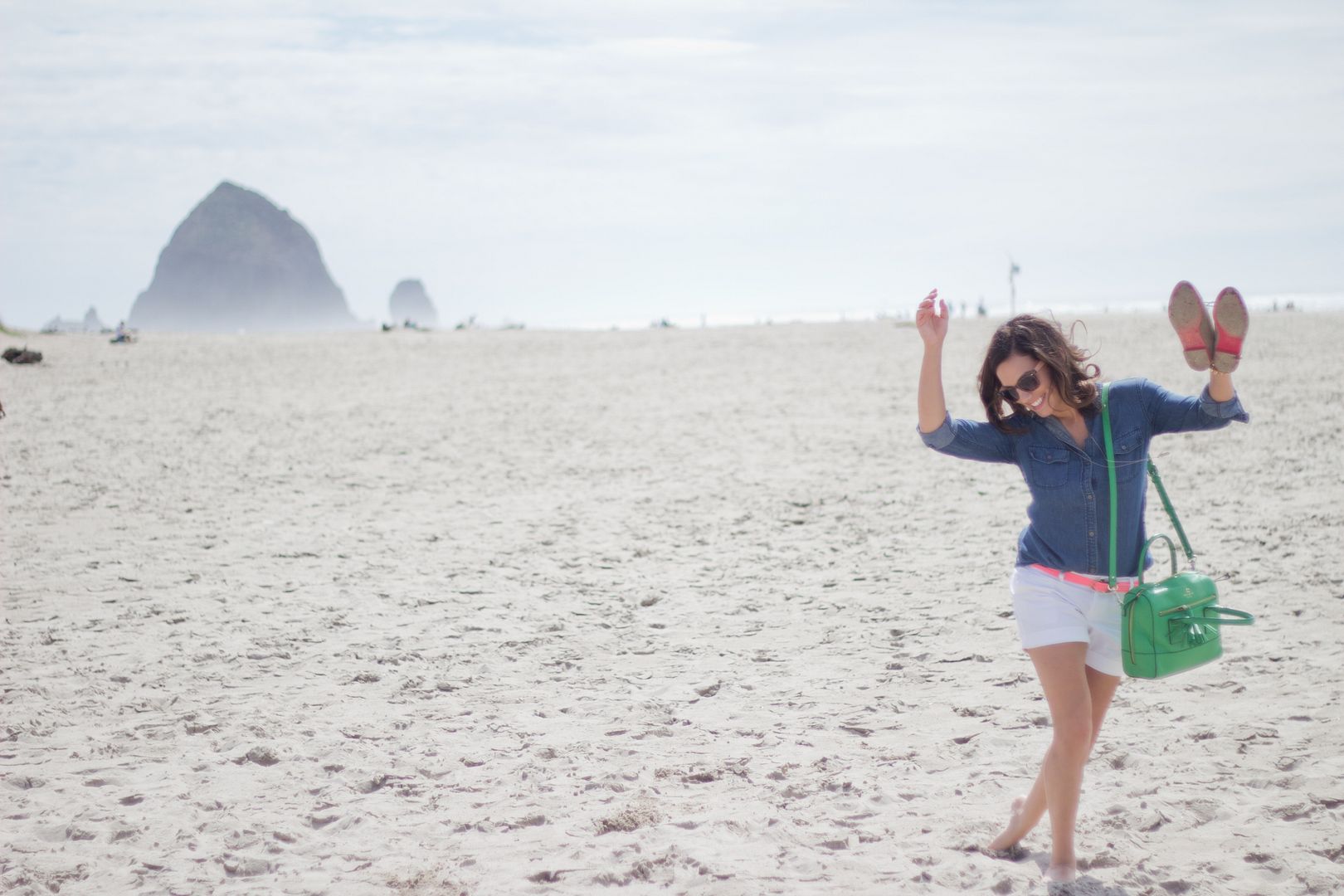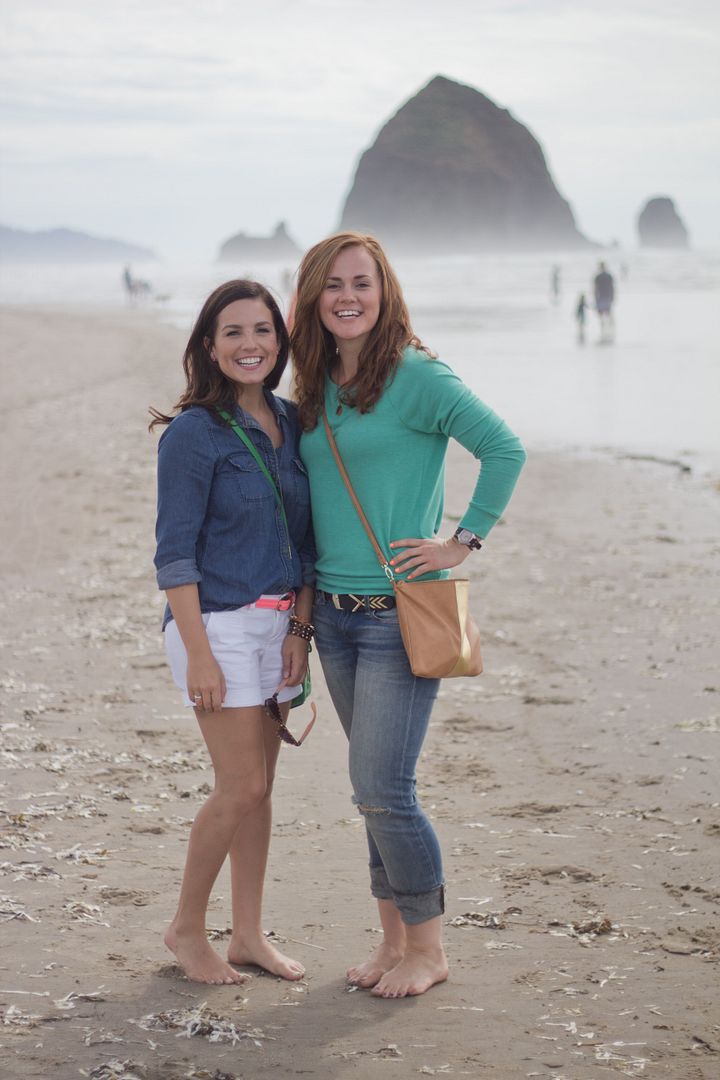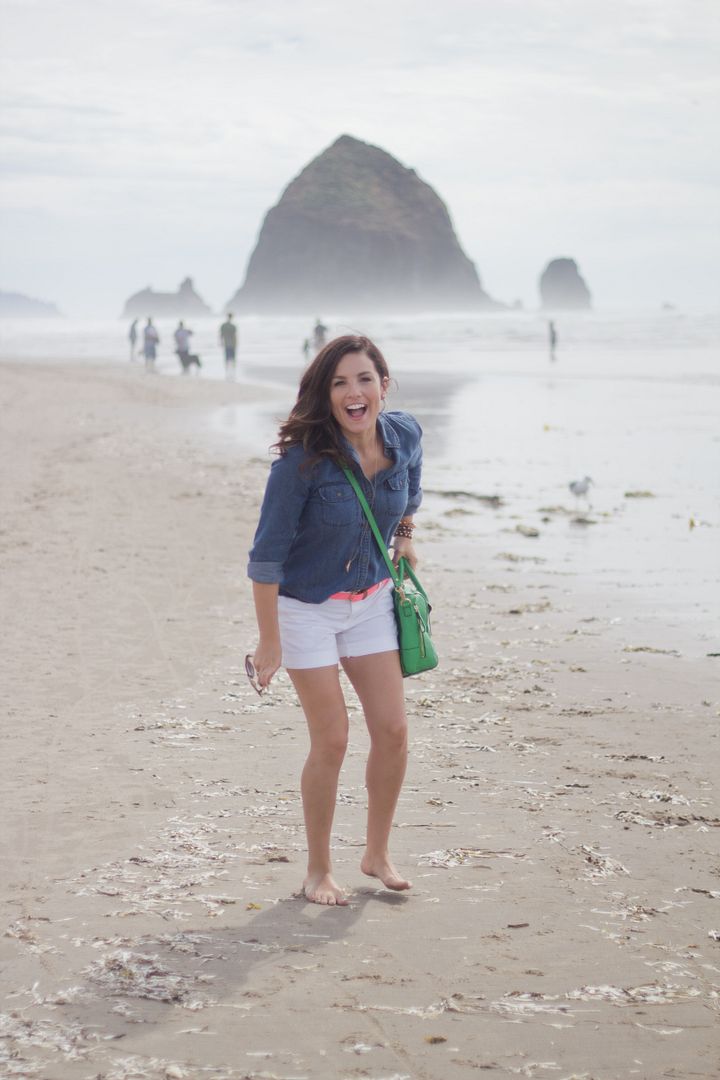 See. My inner child is happy.
Also while on the coast, we came across an opportunity we could not pass.
I'll let you just enjoy this.
Happy Wednesday, Friends!