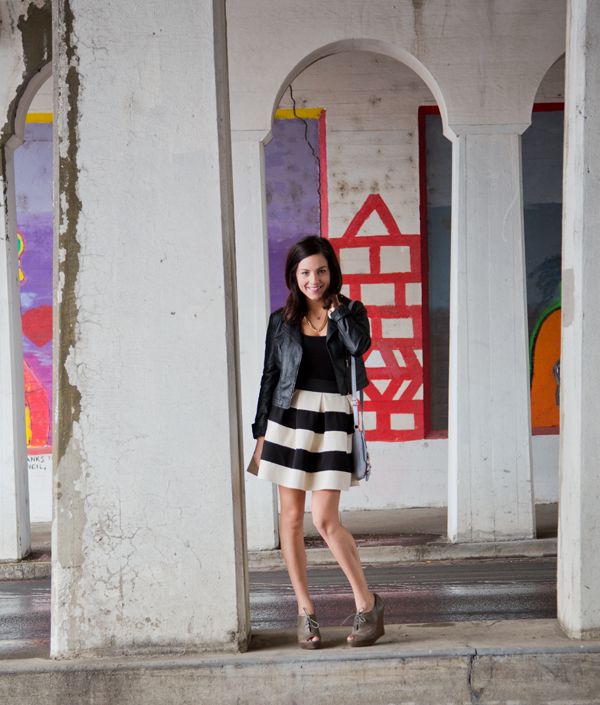 Seychelles 'Hawk' bootie- Nordstrom (
similar
)
In the midst of a miniature snow storm, my little summery heart suddenly fell flat. With two days of consistent sunshiney weather I unearthed the bottoms and backs of my drawers for anything that would match the delight that was in my heart.
A little slushy snow is not going to stop me.
So, open toed shoes and tank tops it is.
But only when I can find cover under a bridge, that is.
This skirt is my new favorite. I have been looking for a full skirt that doesn't make me look like a cupcake.
Unless it's a sexy cupcake, in which case, I ask you:
Who wouldn't want that?