Except for me, of course.
Sweater and Necklace- F21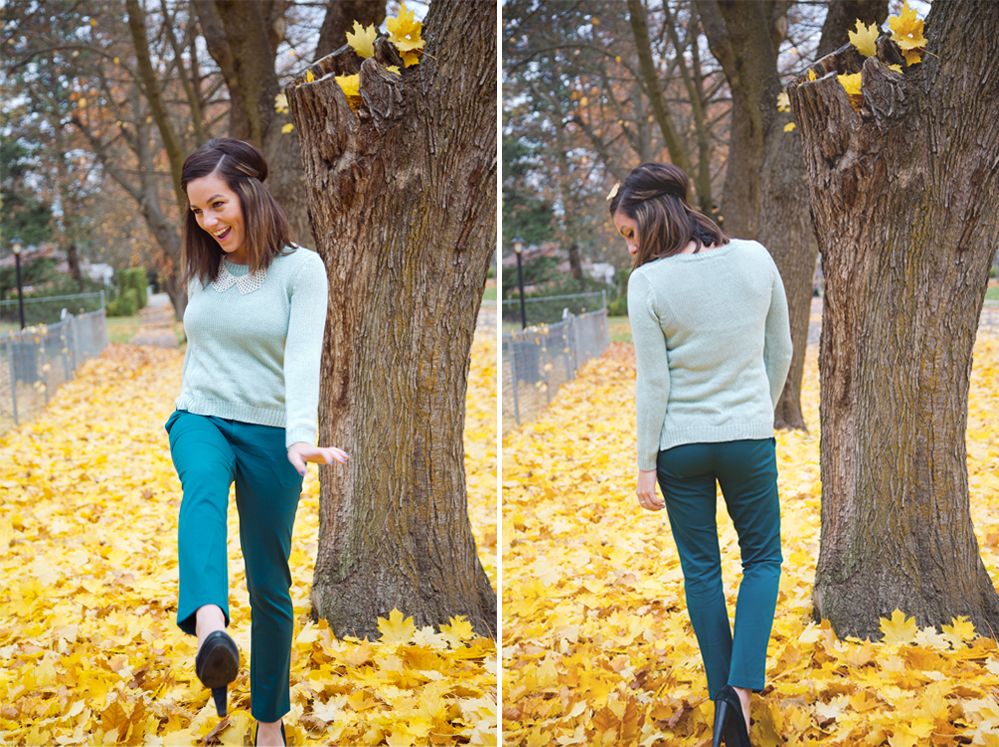 I'm pretty sure all of the leaves fell just moments before I arrived.
Happy Friday Loved Ones!
This weekend should be a good one!
I will be filming a hair tutorial and shooting a few more outfit posts this weekend.
One might include a coordinated polka dot brunch...
...just a rumor...
Have the best weekend ever.
I dare you.