This weekend was a little crazy in my city.
Needless to say, I did volunteer for that job again.
This year I stayed far far away from the crowds and the sweaty people.
I did have to work all weekend, but I had some fun too. Spent some time with my brother and his fiance, painted my nails like America and maybe had a few drinks.
1. Finally! Summer has started!
2. Arm party with the girls.
3. Birthday girl Nicole!
4. Caity friend. Pretty huh?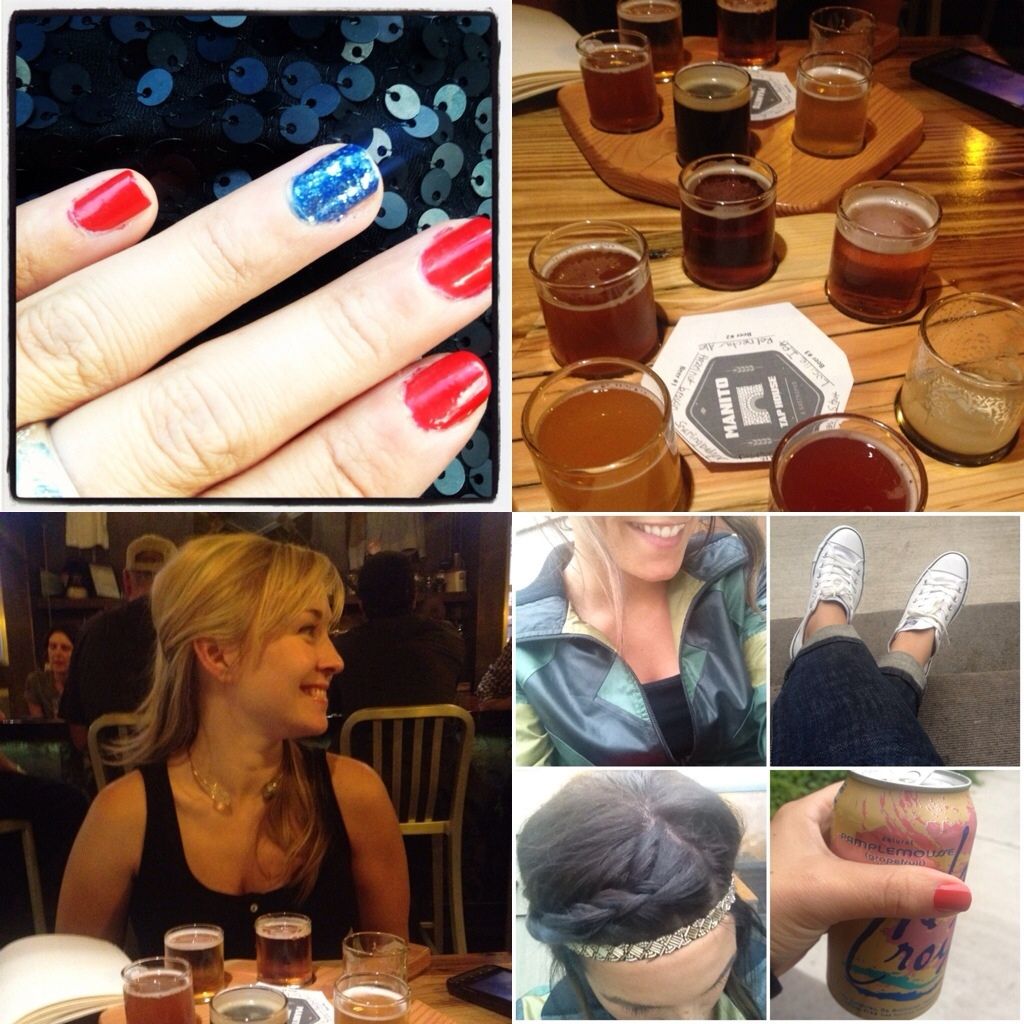 1. America.
2. Beer Paddles. I made some poor decisions. Case in point: Snarling Badger. Why?!
3. Brooke. My paddle partner.
4. An outfit for a cool rainy night.
A Sunday working 12 hours. Yikes... but ya know what? It was totally work it.
You know what Honey Boo Boo Child would say, right?
Follow me on Instagram if you would like to see more!
What did your weekend look like?