Can you even believe it? Two posts in one week.
This is unheard of.
Just as of late.
And I do apologize.
Do you want to know what else I apologize for? Okay here's the list: (Including but not limited to)
I'm Sorry:
I have not been responding to your amazing comments.
Can I just say...
"I just re-created this playlist on spotify and named it Sabs (duh) Thank you!"
"my most played song is "Coast of Carolina" by jimmy buttet...about 900 times!"
"I did not sing Karaoke but I did gain about ten pounds in water weight from watermelon. "
"I haven't done karaoke in a long time but used to do it all the time in college. Which makes me sad b/c that was seriously long ago. So long ago that my go to songs were "I Like Big Butts" and "I Touch Myself". Yeah, I'm a classy bitch. "


My Readers are 100%... the absolute best. I will fight you if you try to disagree :)


You know what I'm not sorry for?
Fulfilling some awesome goals this summer!
Saving money, photography, vacations. Getting my degree!!!!

This is happening.


aaaannnd now I am happy to bring you an outfit post.
It has been long over due!
(Watch-
Here
, Shoes-
Jessica Simpson
Skirt-
Similar
, Necklace-
Similar
)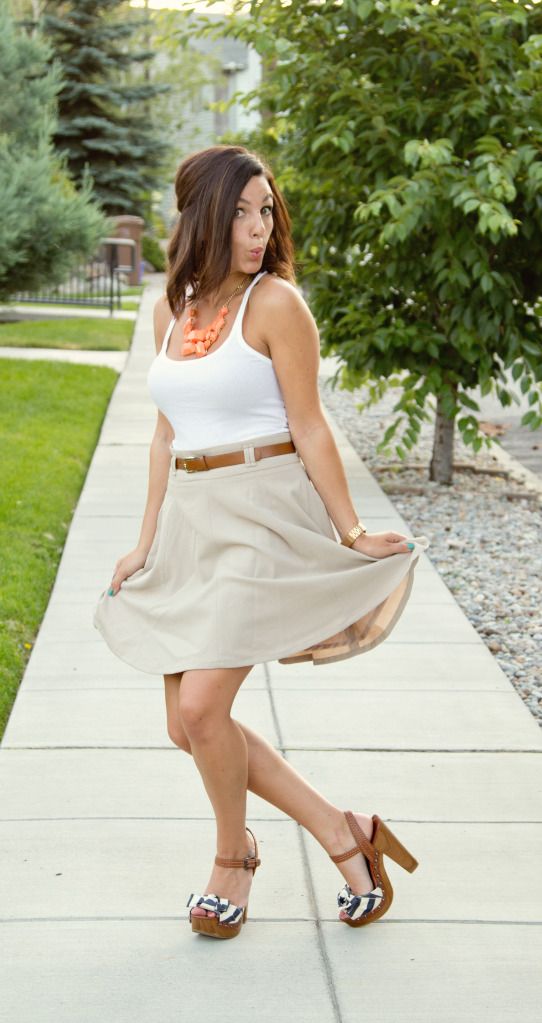 Here:
"I'm going to curtsey.... because I'm a classy lady."

I saw THIS on Pinterest.
my version......