Anything. With. Stripes.
I cannot get enough of them.
They are perfect to transition through the seasons (Currently Washington only has one season:
Ugly
)
They can be formal or casual. Fun and flirty. Cute and clean cut. Girly or Gritty.
Okay what other alliteration can I come up with?
Stripes are So Super.
Last one, I promise.
Here are some of the fashions I have been lusting over lately.
Join me, why don't chya?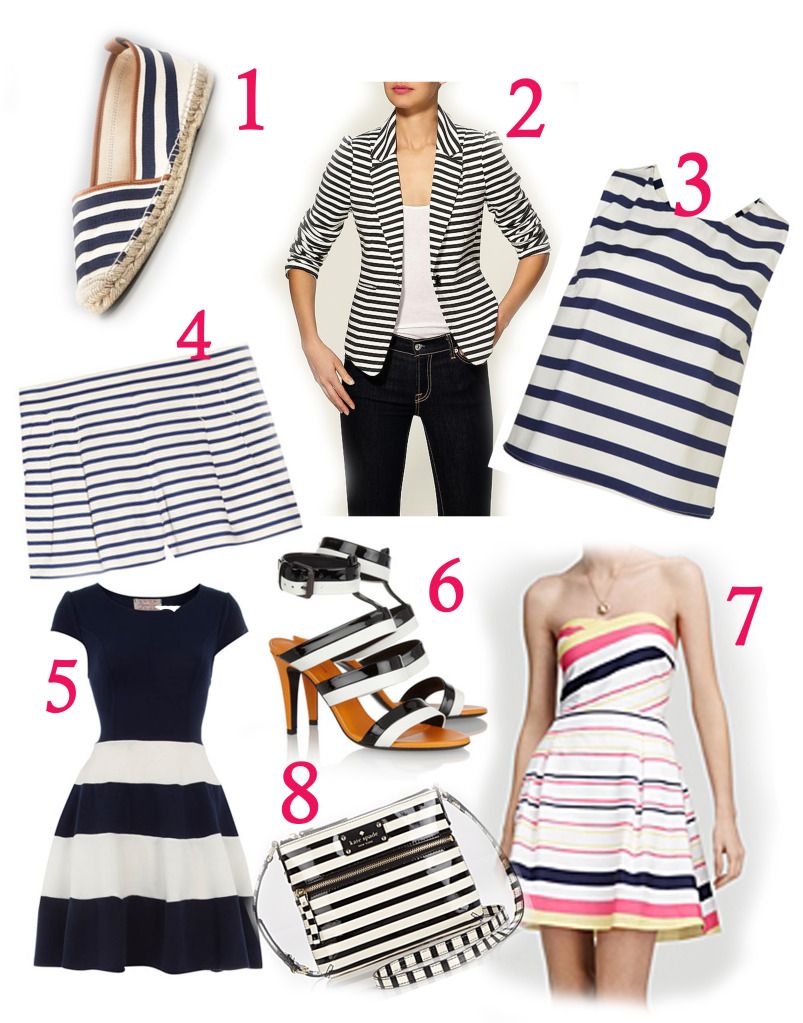 As much as I would love to wear all of these items at once, I don't want to walk around looking like some sort of striped freak show (More than I already do,
that is
).
Here is an option incorporating stripes. It's fun, girly and functional. You could probably play tennis in this outfit. Okay maybe not, but beer pong. You are totally good for beer pong.
Now if you're asking yourself... "Okay, looks good on paper, but how do I execute this in real life?"
I have a prime example here of a perfectly striped beauty. She goes by the name of
Carissa
.
Bombshell, right? But let's be honest,
Rissy
would look good in anything. I think it's the legs. Or maybe it's that devilish smile of hers.
Whatever it is... She's got me!
Happy Friday loves! I hope the weekend brings you lots of sunshine and love.
Summer has finally arrived in Washington. Thank you baby Jesus.
Happy Summering!