Recently my girls and I have been tagging #YOLO like there is no tomorrow.
Honestly... for about 6 months I have been wondering what the hell YOLO means...
but now, thanks to
I know.
And BOY do I love it. I love it SO much that I want to redecorate my dressing room based on the theme.
I was reading
Made By Gir
l on Friday and I
absolutely
fell in love with the designer she featured.
I was lucky enough to win a
Cocoa and Hearts
painting from a blogger giveaway and I adore it! It would fit perfectly with this design, don't you think?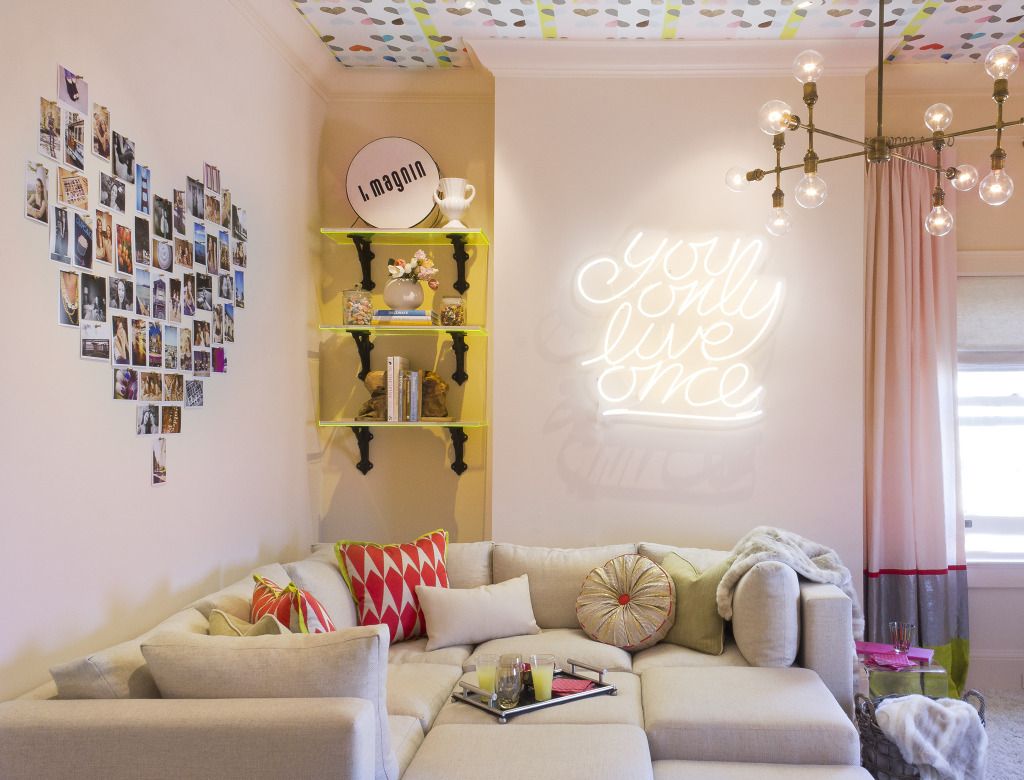 I love the idea of a patterned ceiling. I would just stare at it all day long.