As far as weekends go, I would have to say I thoroughly enjoyed every moment of this one.
I've been spending more and more time with my Canadian friend Katie. We have developed a Sunday tradition: Brunch in the a.m. and Dance Squad in the evening.
"Dance Squad?" You ask.
"Sabrina, I didn't know you were on a dance squad!"
Well... let me show you some of my moves.

If you haven't played this game, I highly suggest it (paired with a bottle of champagne....or two.)
Ohh.. and if anyone wants to send me a Wii and Just Dance 3 I would probably love you forever.
I need to practice so I can beat Katie at Proud Mary.
Before I throw sixty-three pictures of me smiling in the sunshine in your face, I would like to address a few things.
First up:
This comment found in my latest
Ghosts of Boyfriends Past
post. I'm guessing anonymous is the same person in both comments, and needed a jump off point.
The whole reason why I blog is to entertain.
Yes, in some ways, it is an outlet for thoughts and feelings about situations or people....
But for the most part my writing is supposed to feel very light hearted.
Now, as far as why I waited 2 years to post about The Author.
To be honest, I had completely forgotten about that whole situation until I recently ran into a mutual acquaintance and was reminded of the experience.
If you feel what I write is untrue or unfair, please understand this is coming from my point of view.
And please believe, I do not stretch the truth for shock value.
That is truly how it went down.
If you can't laugh at yourself.... Well, friends, you are missing out on a lot in life.
I mean, did you see that video above?
Okay, now that we have that solved....
I want to thank all of my readers.
Recently, I have come across a few people who told me how much they enjoy my blog.
I can't tell you how much that means to me.
I started this blog a few years ago and was no where near the point I am now.
I have met some really amazing friends, created a new little side business and developed a true niche for my blog.
I really appreciate all of the support! If it weren't for you...
Who would I share these silly pictures/videos with?!
I would have to keep all of the hilarity to myself.. and trust me, that's a lot of funny for one person.
Enough with the mushy stuff.
Pictures in your face. Aaaaaand Go.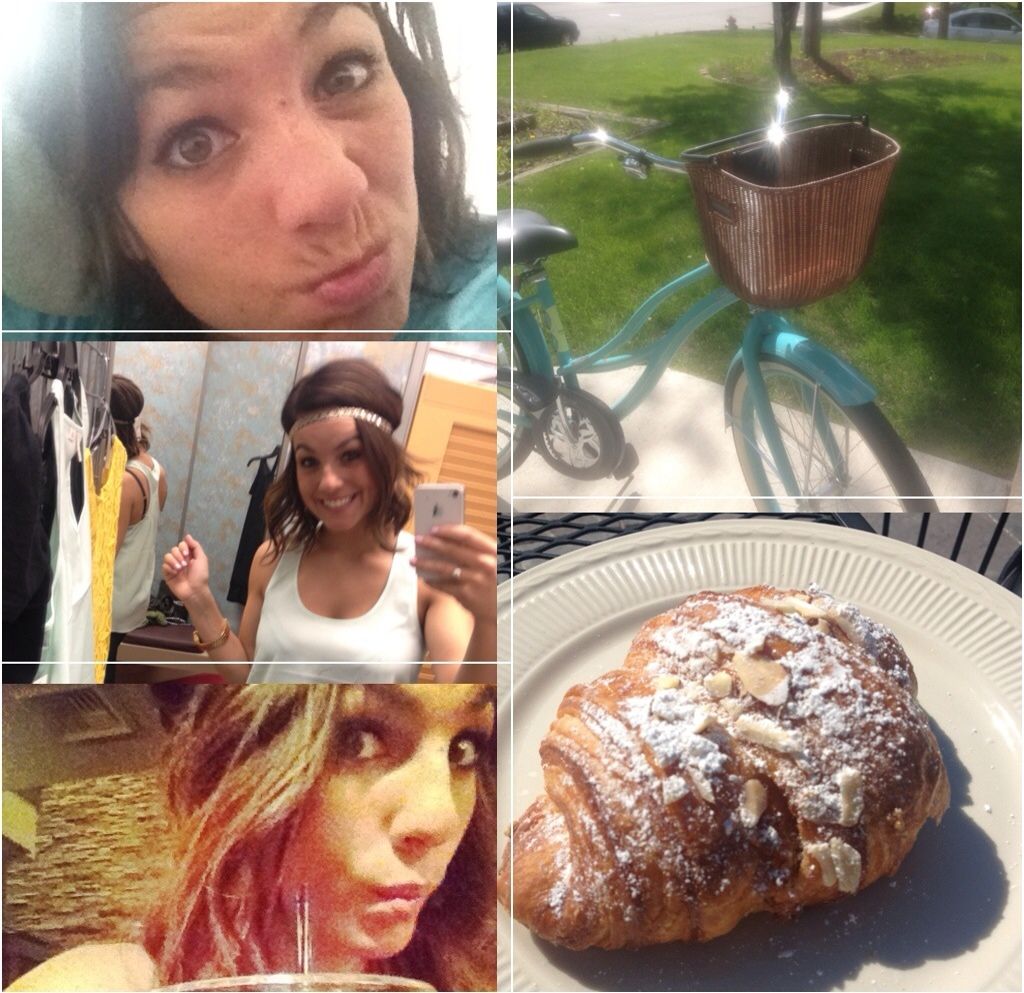 That lovely picture in the top left is me without make up.
Uh-huh. It's reeeeeal good.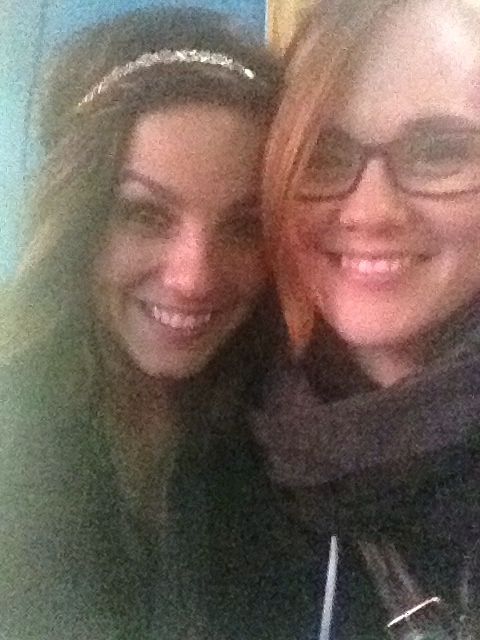 Katie the Candadie
See what I did there?
Whenever the sunshines I want to wear this jacket so I can be extra sparkly.
Sweet Frosting's cupcakes. Do I even need to tell you how amazing they were?
Orange Cream... Heaven.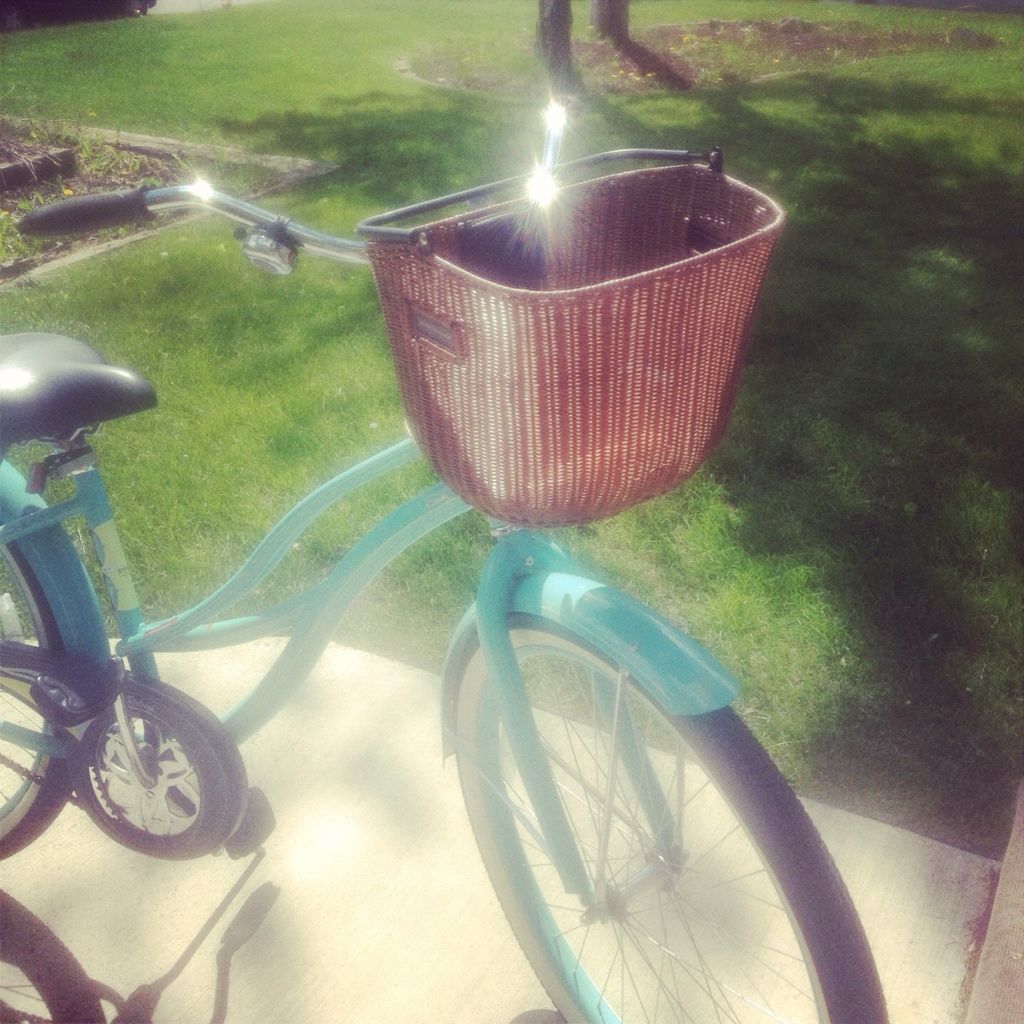 And of course... my pretty little bicycle, Audrey.
Here's one more dancing video... because they are hilarious.
What did your weekend look like?
Have you ever played Just Dance?
You should record yourself the next time and send me the video.
Let's be fools together.
Happy Monday, Lovelies!