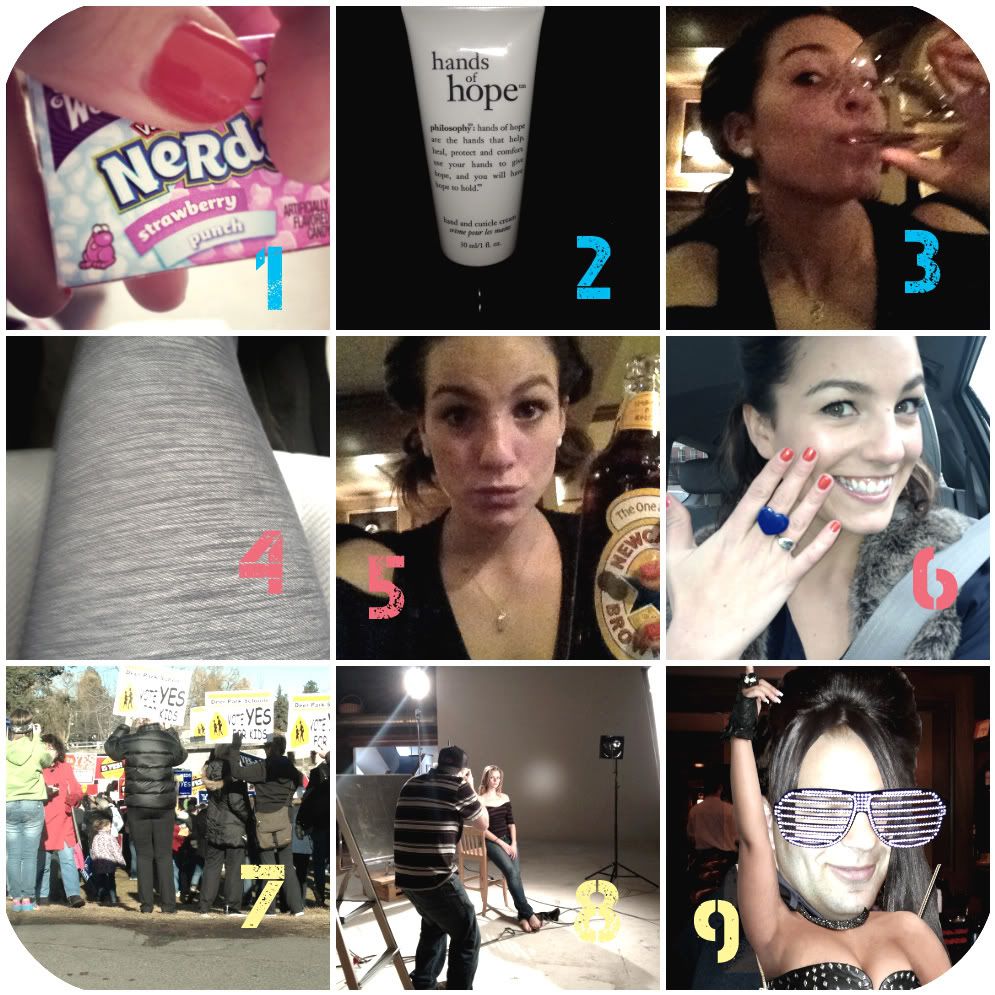 1. Such a cute little Nerd
2. My hands are in love.
3. A little wine with dinner never hurt
4. New LuLu Lemons. Umm... Yeah. (
Similar
)
5. Rocked Pigtails at work. Pretty entertaining.
6. Shellac is still intact (For the most part)
7. I want to protest something
8. In the studio with Rachel and Hamilton Studios
9. Brilliant Ideas are in the making... Tee Shirt Ideas while getting snookified.
All in all it was a great weekend! Work was crazy busy. A lot of couples decided to celebrate Valentines day early and dined at my restaurant on Saturday. I was running around like a crazy person but it proved to be worth it.
That dolla make me holla, honey boo boo
chiiiiild
.
And yes, it took a lot of go go juice to keep this girl runnin.
Sunday I had brunch at my most favorite neighborhood cafe, served by the most wonderful friends.
Later they joined me at my restaurant.
The service industry is such a fun community here in Spokane.
Everyone knows everyone one way or another.
And Oh, it is love.
Now it is your turn!! I know this is the first week for the Link Up but I'm really excited!
Input your info below and I will check out your Rundowns!
Ready for Valentine's Day?!