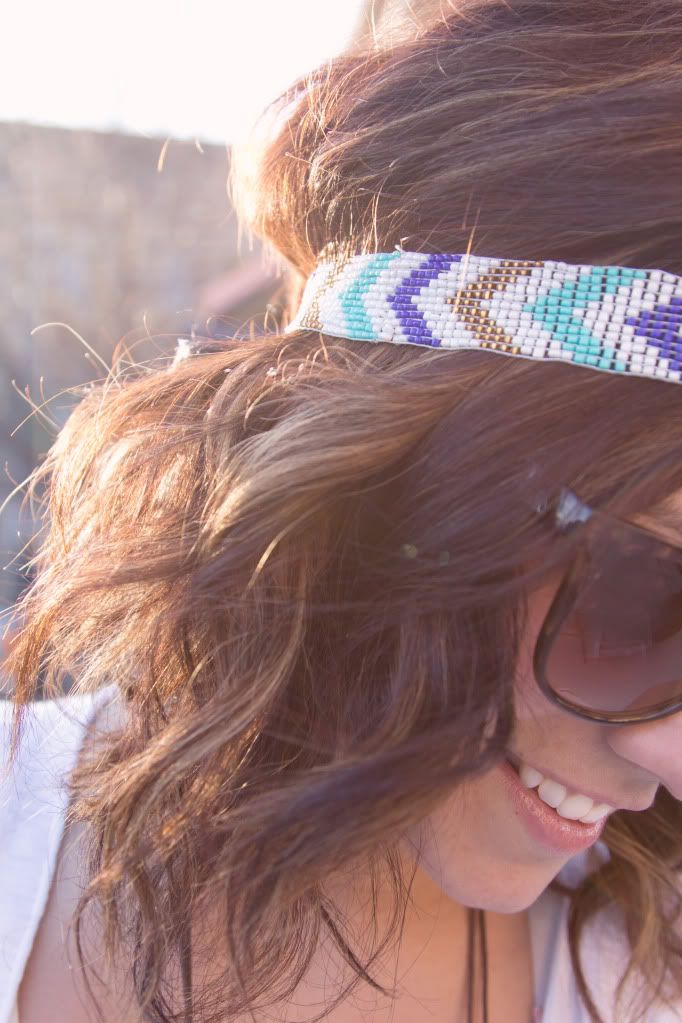 (Sunnys- Nordstrom B.P. /Headband, necklace- F21/ Tank- Express/ Jeans- Levi's/ Sweater- Target/ Booties- Vince Camuto)
If I never had to do my hair I would be one happy lady.
Unfortunately, I have the mane of a ravage lioness.
Sometimes I find treasures hidden inside (Mostly just tiny dreds)
So my solution? Invest in head gear. No... not the dorky kind.
I guess that depends on who you ask.
I've always had a little place in my heart for a preppy headband or two, but I have found myself more drawn to the bohemian style.
I think it goes much better with the out of control hair...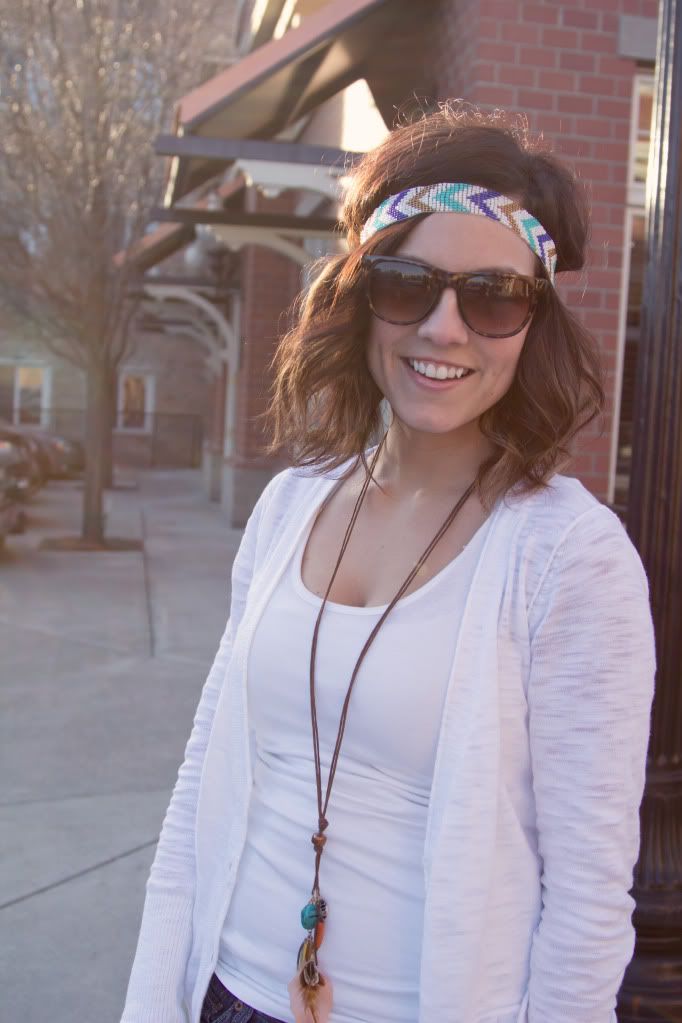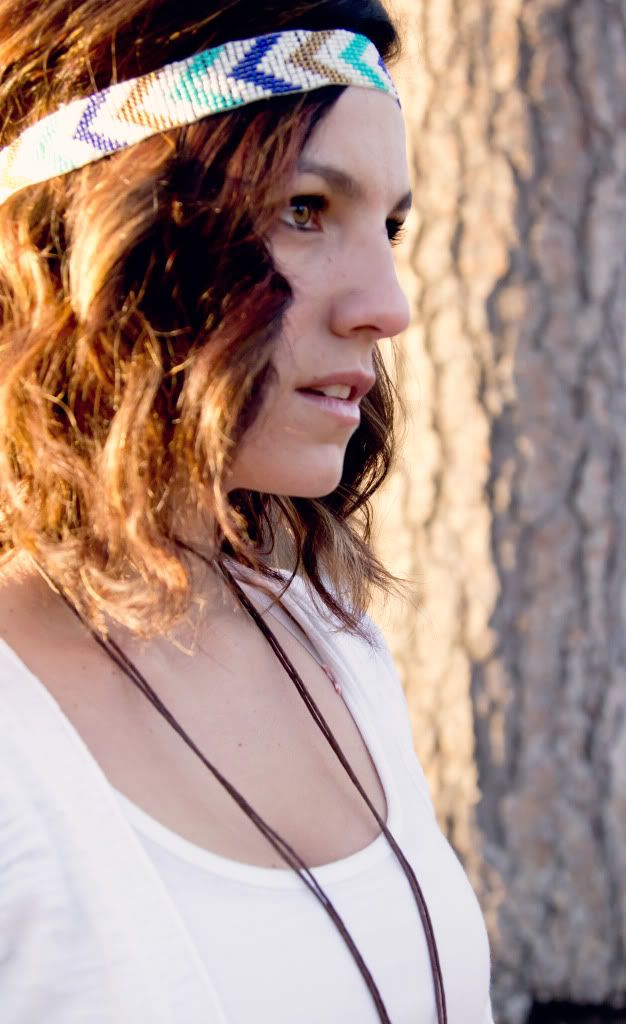 I am LOVING my new lens! It's so much fun for my outfit pictures. And it looks really beefy on my camera body.
As we know... it's all about the looks :)
I have a few videos in the works! Can't wait to share!