The Elk
is a funny little place. Eclectic artwork, neon signs, beer taps for days. If it were summer time it would be hard for my little toosh to find a place to rest. The Elk is
IT
when the sun is out. It seems people flock from far and wide to score a prime seat on the coveted patio of the Elk.
If you come to visit me I would probably take you here.
You would probably like it.
But it's not summer time. It is very much late winter. The patio would be a poor choice for a girl who rarely wears a jacket.
It's funny that I'm writing about the Elk because I really don't have much to say. If you asked me about the food I would say it's pretty good. The Service? Well, my friends. You don't really go there to meet your next BFF. It was hard enough for me to crack a smile out of my sever.
But for some reason it doesn't bother me.
They have sort of built a reputation for shitty service and sub-par food.
And I'm okay with it.
Okay, now ask me about the beer!
How could you go wrong if you have Mac and Jacks on tap?
Sometimes I don't even care if my server has rolled her eyes more than she blinks...
Keep a beer in front of me and I'm pretty content.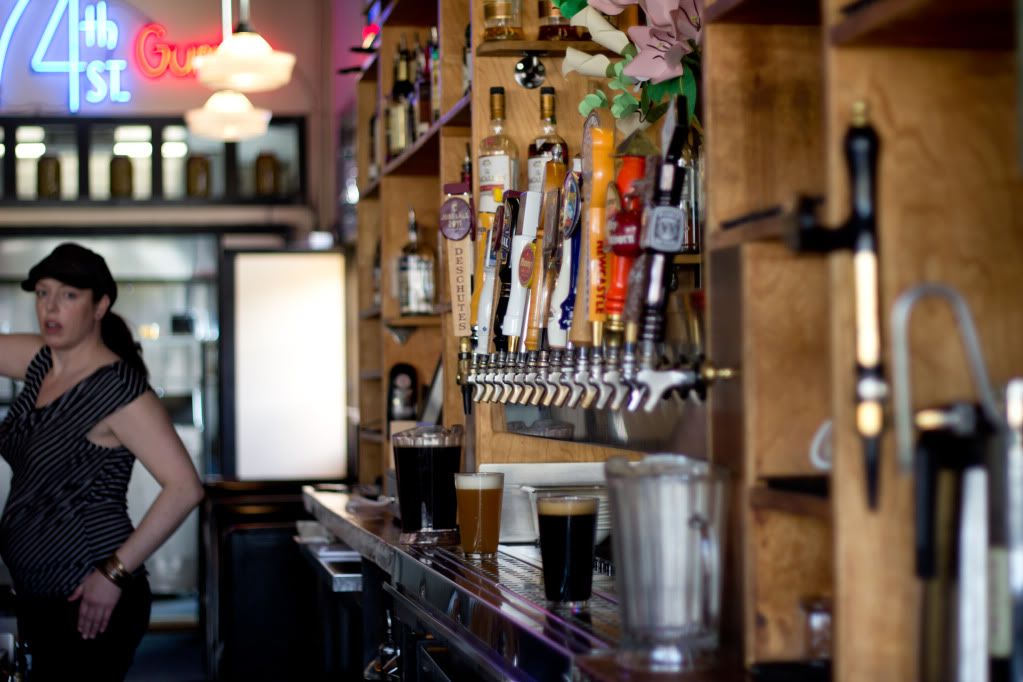 (She was really excited about me taking this picture)
Chicken caesar taco with corn pasta
Do you frequent any places like this?
Would you try The Elk after my rave review?
Have a great weekend! I will be working (given) and playing with my NEW LENS!
I'll tell you all about it on Monday!