Remember how I told you I had a special guest post today? Well, that usually means I would be linking up with another blogger friend...but today it is someone outside of BlogLand.
I know what you're thinking.
An outsider? He's not one of us.
.. I know, I know.
But trust my judgement on this one. Eric has some experience in the fashion department (and in the lady department) that will prove to get your attention good or bad.
Qualifications:
Handsome, duh.
Friends with me (double points)
Great personal style
The ability to charm your pants off (girl or guy)
Without further adieu: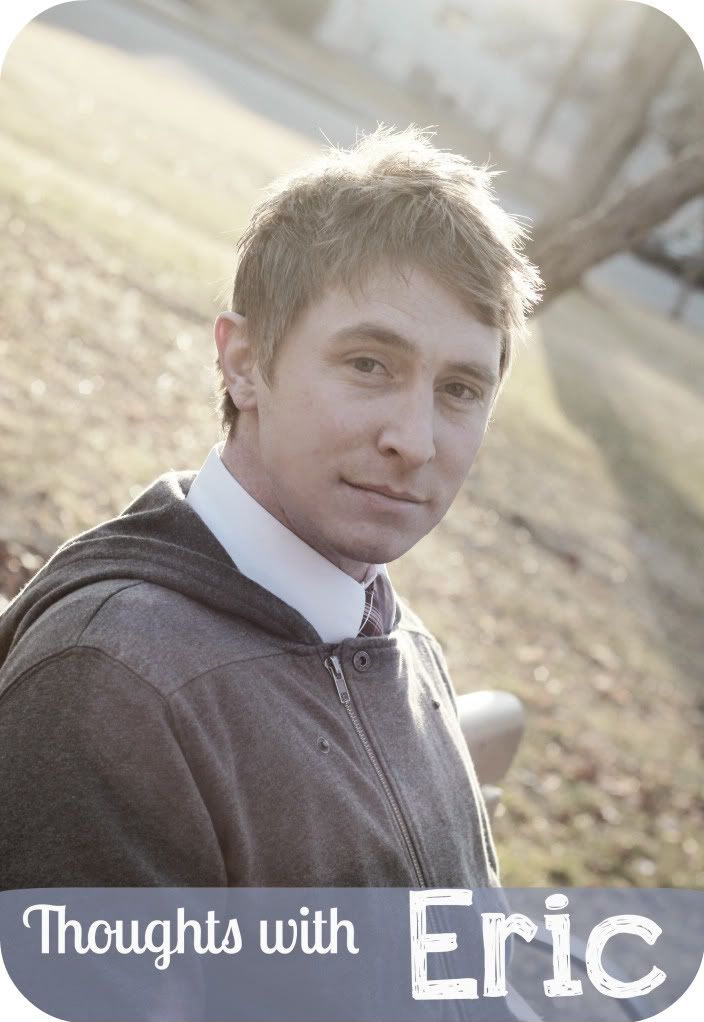 So now I bet you're wondering why he is here.
Yes.. he is nice to look at, but there are lots of words in that pretty little head of his.
I had some specifics in mind:
Pick out an outfit for a certain occasion
Tell me why.
Sounds simple, right? well...
Occasion: First Date (dinner and a movie type)*
Here is what he picked: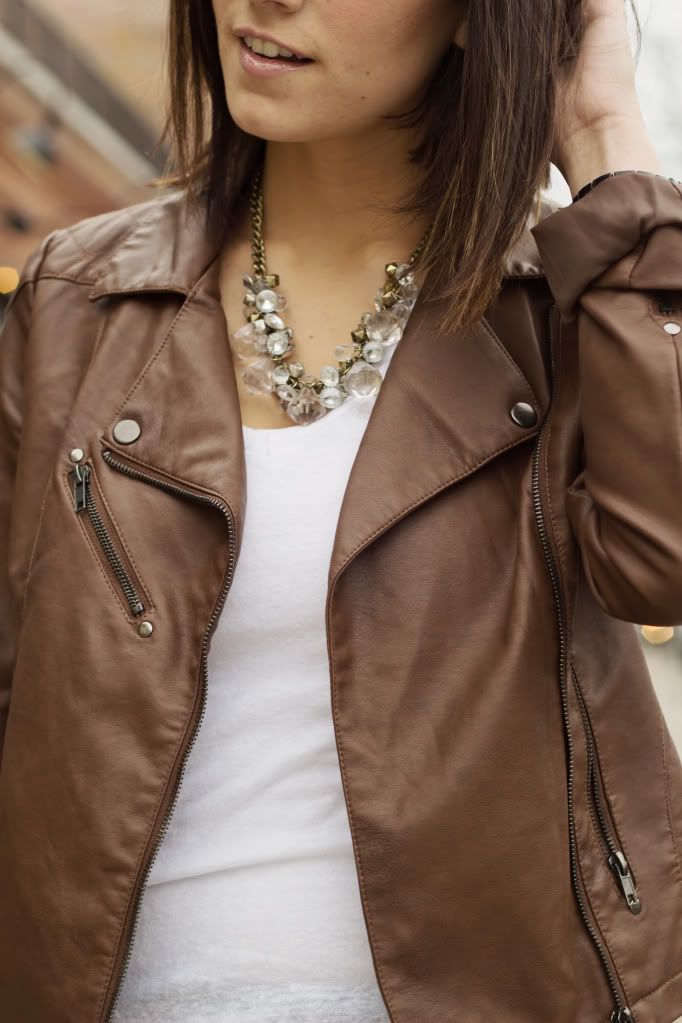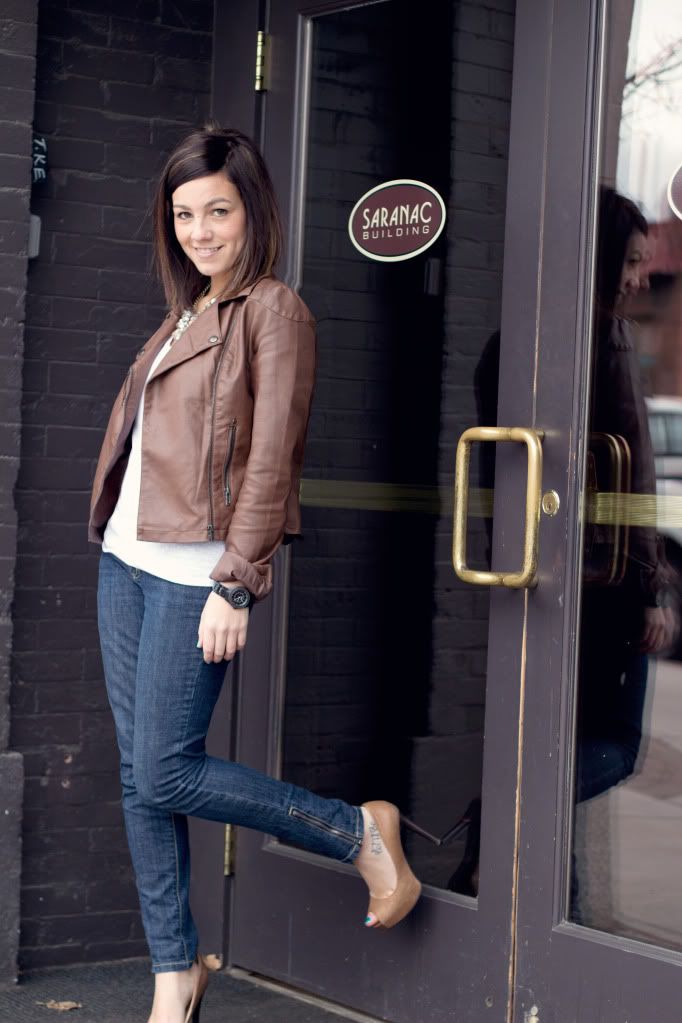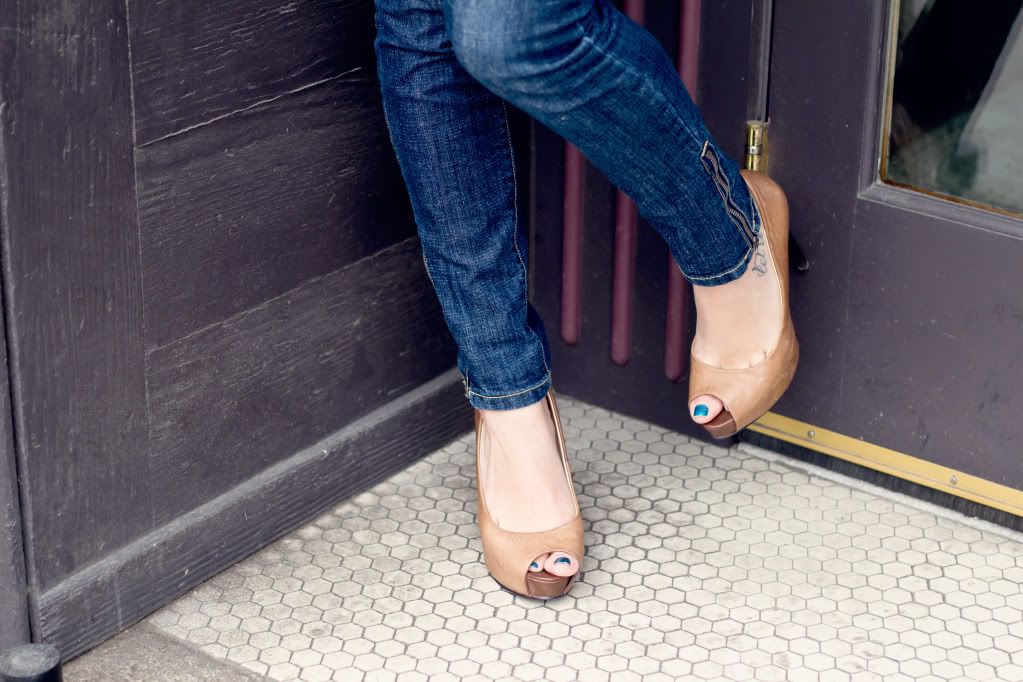 Explanation:
First, we had to specify what would be happening on this date. Eric isn't the dinner/movie type of guy. "I like to take girls rock climbing. Something outside their comfort-zone"
Because most guys don't actually do this... we went with a standard.
Skinny Jeans
Climate wise, these are appropriate... but if skin can be shown in a classy way that is a major plus. These are flattering and form fitting on the legs. They show the butt, is what I'm getting at. It gives the illusion of being revealing. That's what it's all about.
T-Shirt & Jacket
This shows a girl is not high maintenance, but still fashionable. Does that make sense? If a girl can look good in a simple t-shirt, that's real beauty. Like waking up to a girl with no make up. Sure, she may look hot with all that make up on, but is hot what we really want? (Sometimes)
Heels
This outfit is very simple until you get to the heels. Throw on a high pair of heels and this offsets the classic masculine feel of the jeans and tee combo. The heels also elongate the legs making you look leaner.
Who is this girl?
A girl wearing this outfit is someone that would laugh at my jokes. Someone I would share a beer with, but still looks really good.
Girls (and the few guys that read this blog) what do you think? Do you agree? Would you wear something like this on a first date? Guys: would you be happy to see a girl dressed like this?
I appreciate and welcome all opinions!
**
Special thanks to Eric for helping me with this! He will be back next week with his opinions on a look for Girls Night Out. The first outfit was... well.... slutty. I believe he said "Oh no... I turned you into a skank."
Yeah, it was bad. Don't worry... we fixed it!
And yes... I'll show you the "skank" outfit.