I've been really healthy lately. Eating lots of salads and hard boiled eggs. Yoga and running.
I'm working on my fitness.
So I read in a magazine that popcorn is a great snack. It's light and airy and you can eat a ton of it without feeling terrible.
So here is my new snack:
Popcorn
((with caramel) aka
Caramel Corn
) Yes I used double parentheses. And
this recipe
It's starts out with my dear friend Buddah.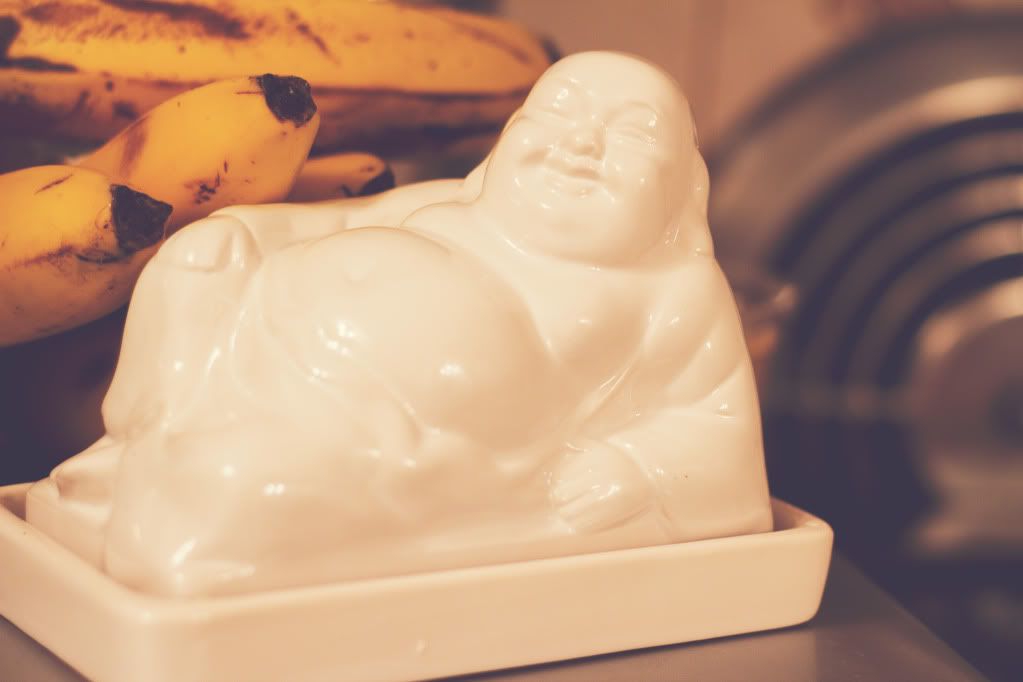 We melt, mix and boil until it bubbles. Fills the kitchen with a heavenly smell. But please! Keep your fingers out of this bubbling concoction... the devil is hiding within.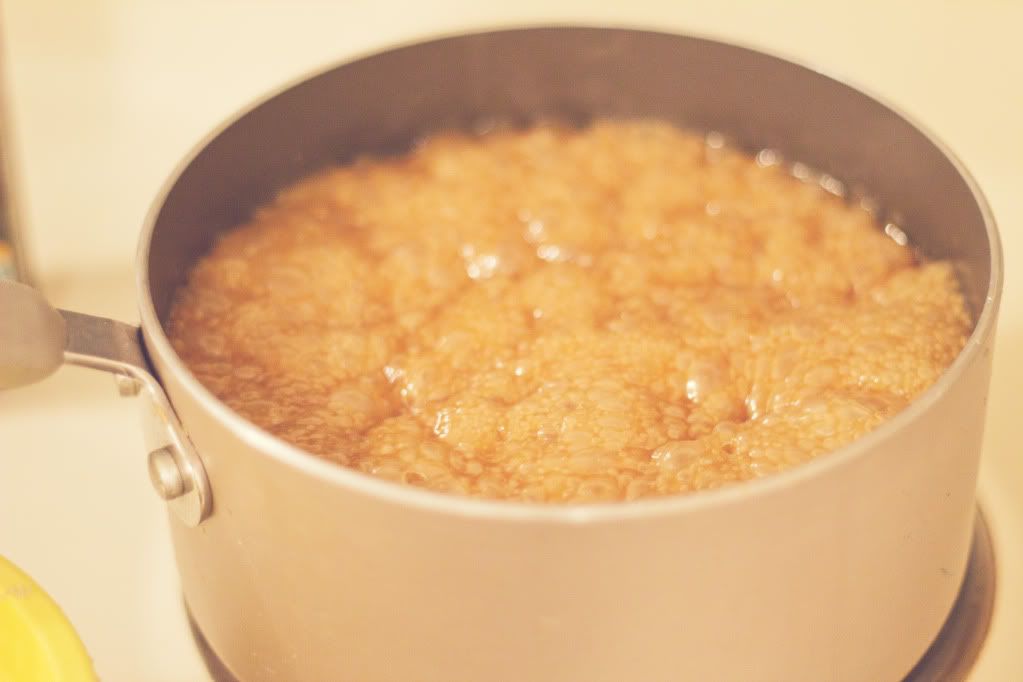 Adding a few more ingredients...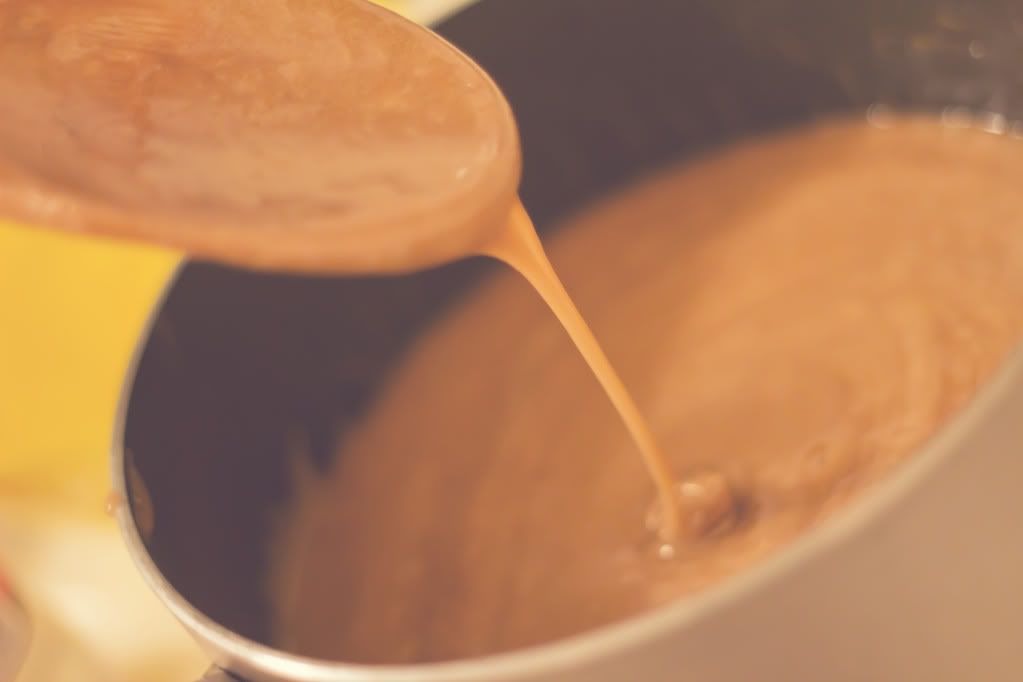 the sauce is ready to pour onto my popped corn
Give it a good toss and bake it for about 40 mins. Perfection.
You will be happy, money back guarantee.