I've been meaning to share this meet-up story for a while now, but wanted to make sure I gave it the proper attention it deserved. I have had the pleasure to meet up with two of my best friends
Shalyn
and
Erica
this past September
Raven has never had a meet up.
I was her first :) And yeah, it was really special.
From the moment I saw
Raven
and
Taylor
pull up to the gas station (They met me because I got lost) I knew we were going to have a great time together.
(I had met and hung out with Taylor a few times back in Spokane and I will be photographing her wedding this summer.)
First things first... Mimosa and meet the boys.

Yeah. They are just as sweet as they look!
Next we went to lunch for Raven's Birthday. We had SO many delicious appetizers I probably shouldn't have ordered an entree... but that Spicy Chicken was calling my name!
Damn you, P.F. Changes.
Next we headed to Twigs for a little Happy Hour. My first martini was AWEFUL, so I switched to a slightly dirty martini with a few olives.
Come to find Taylor had never tried a green olive! Well... she might hate me after these pictures, but I thought you all might enjoy them :)

Unfortunately Taylor had to head home because she has a grown up Mon-Fri job. Party pooper :)
I know, they are GORGEOUS and tan. I am a ghost.
Oh... and here too.
I immediately stole a bottle of Raven's Tan-in-a-Can.
That night Raven had her parents over for some appetizers, cocktails and game night. To be quite honest I don't remember who won pictionary... But we did polish off a few bottles of champagne.
I'd say we all won.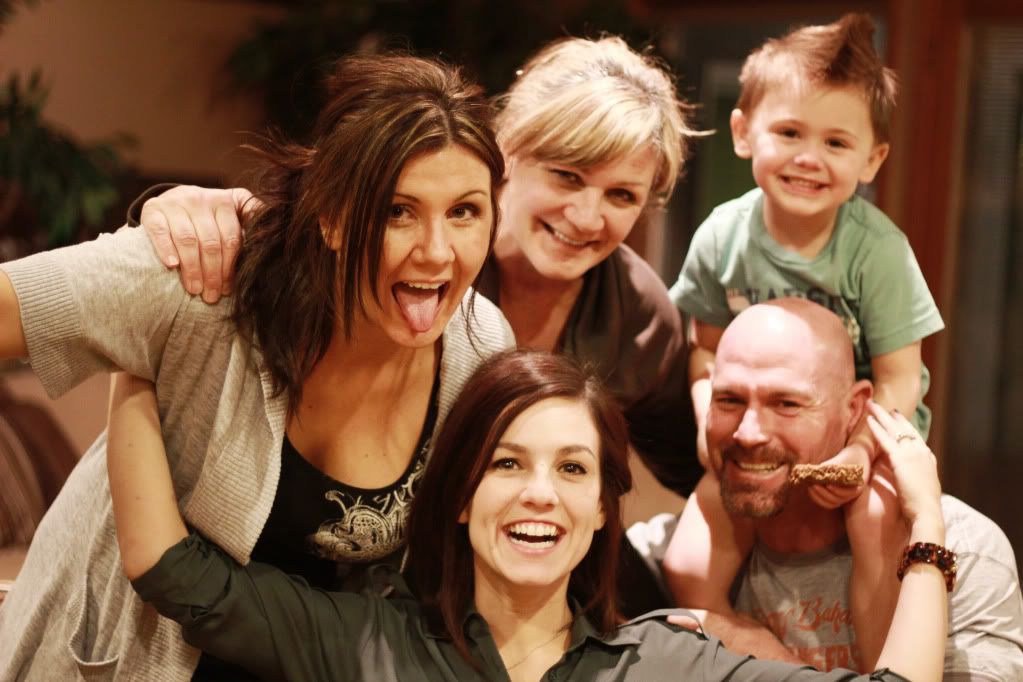 So funny.
The next day we woke up and grabbed coffee and bagels with the boys.
Oh. aaaand Aspirin. There was definitely aspirin involved.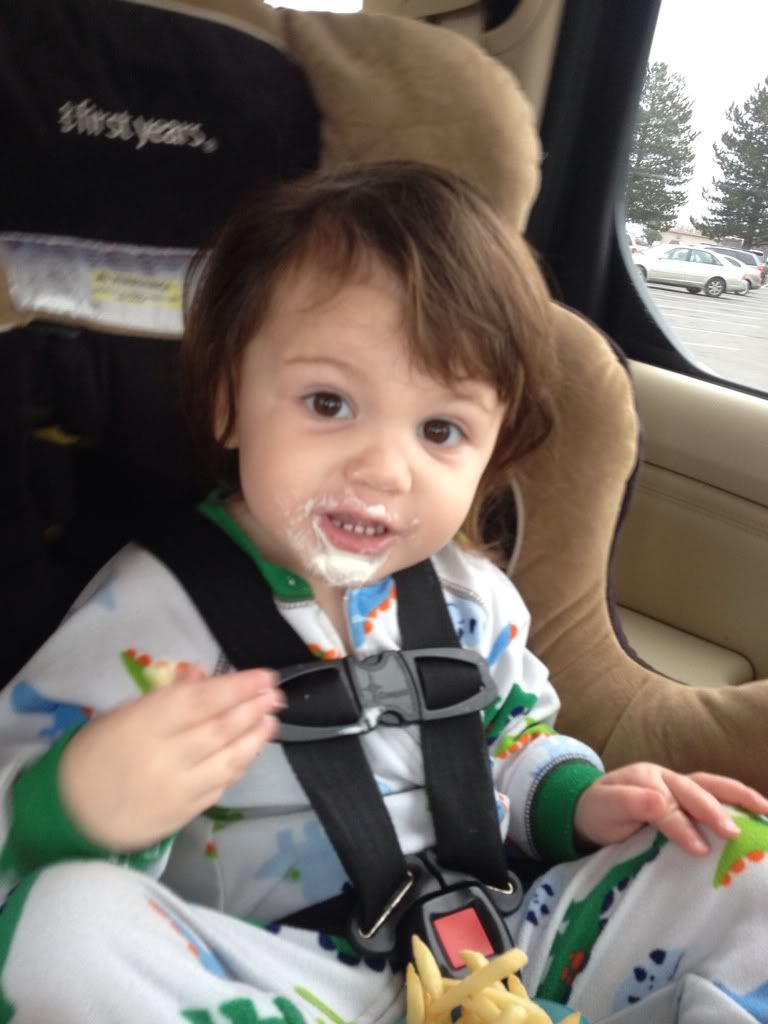 Raven and I got ready for the day and headed to the mall for a little shopping and mexican food.
We stuffed ourselves with beans, guac, chips and salsa. And maybe a drink or two.
We walked around the mall, tested out lip plumper and sat on Santa's Lap. You can read about that story
here
.
After our day of shopping we headed home to open a few bottles of wine and watch trashy reality TV. It was such an awesome night and we had so much fun talking and laughing!
Rob, Raven and I went out to the boat and had some deep conversations about love, life and other hot topics. It was nice to get to know Rob and Raven on a deeper level, of course the wine helped a little.
We rocked out to some awesome 80's Hair Bands and just enjoyed each others company.
Oh... and Rob made us breakfast for dinner :) How sweet is that?
Before I left, Gunner wanted to show off how fast he could run:) It was awesome
I am so glad I got to spend a few days with a great friend and her boys! We had such a great time and I would definitely do it over again... hopefully when Lindsey comes to visit!!
It was a blast being able to spend Raven's bday with her and I am so happy to officially call her a Real Life Friend.
The End