Trying to get back into the swing of things after coming out of my Christmas Cookie Coma.
Friends... it was ugly.
Ever passed out with cookies on your face? Not as awesome as it sounds.
My Christmas was SO wonderful. I got to spend time with my Mom, Dad, Brother and his GF Brittney. We ate too much, didn't drink enough and watched a lot of football! It was so nice to wake up in my old bedroom and walk downstairs to a beautiful french toast breakfast on Christmas morn.
The next day we spent with the little ones. My nieces and nephews came over and we played and laughed and I took SO many amazing pictures. I will share them all as soon as I get them on my computer.
For now, here's a look at the past few days from my phone: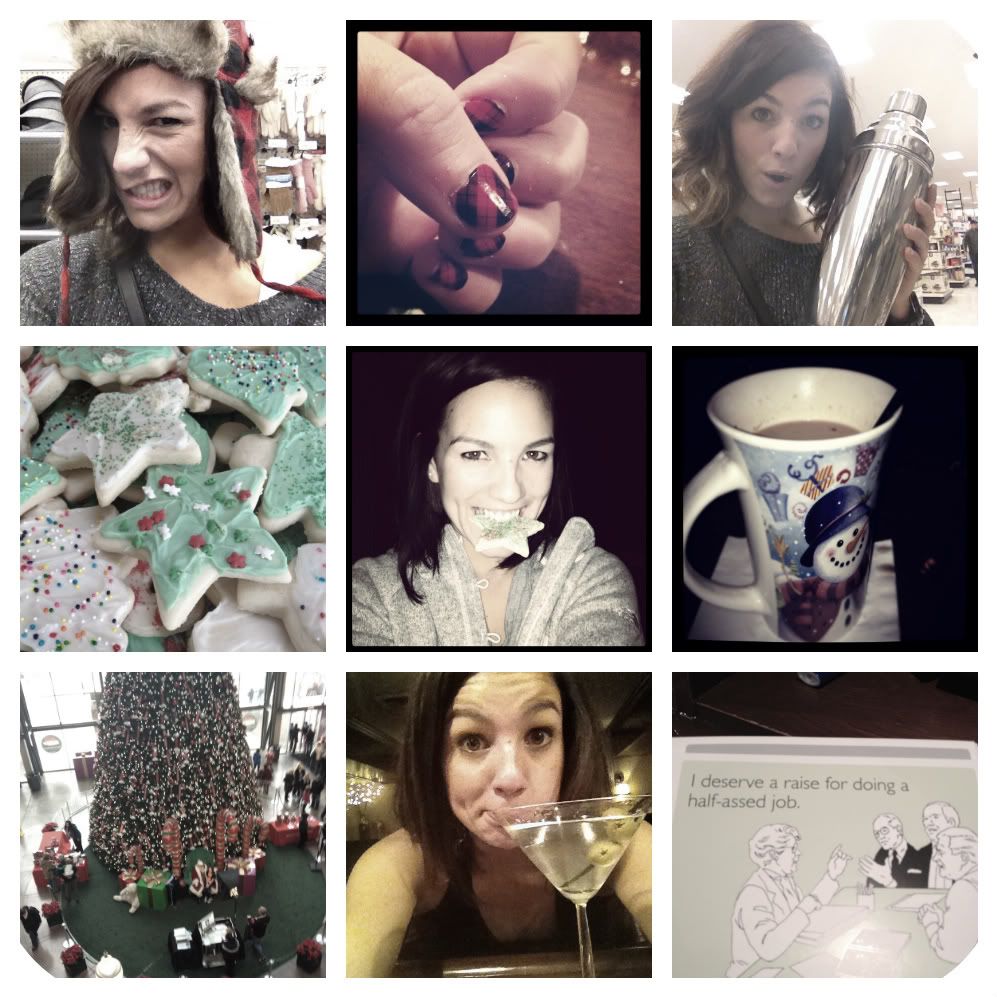 This is from a shoot I did with a friend from work. She wanted some pictures with her sister for a Christmas gift. How cute are they?
What did you get for Christmas? Any favorite gifts?