Week number two of Ghosts of Boyfriends Past.
This is a story I think you will enjoy.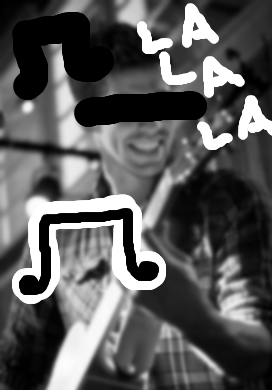 (Spokane readers: look familiar?)
We like to call him Tippy.
I have to admit I have a thing for musicians. I like a man that can carry a tune. What's so wrong with that?
Let's start from the beginning. Tippy was SO cute. Guitar in hand, singing sweet love songs and a bright white smile. (Do we see pattern here ladies?)
Mr. Tippy asked me out, so... of course I said...."Only if you take me to Froyo"
We spent about thirty six minutes drowning ourselves in cake batter goodness, then headed back to my place. Yeah... don't judge me.
Kissing began.
And then..... it happend:
But this: Tippy Asked:
Have you ever had sex?
Me: Ummm Yeah. Have you?
Tippy: Yeah, totally.
Me (in my head); You are SO a virgin.
Tippy: So.....
......
...
Do you wanna try just the tip?
Me:
Laughing and thinking of
THIS
And then I realized... he wasn't quoting a movie.
Shit.
Tippy: Did I say something wrong?
Me: Ummm... maybe. I'm not sure how you expected this to happen?
People, All clothes were ON. There wasn't even a boob grab. How did he expect to get the tip IN?!
Wow... I'm sorry, mom, I know this is graphic. But you must understand... we were fully clothed.
There was NO WAY that tip was going in.
So, we parted ways...
With an awkward hug and a questionable goodbye..
"Are you mad?"
Me:"no.. not mad...ummm..."
"Should I go?"
Me: "Yeah, probably."
Friends... that is awkward. Holy Hell. What man asks to put just the Tip in?
I was reaaaally hoping that he was just kidding.
But no... the boyfriend gods grant me with another dud.
Thanks a-million.
I hope he gets a lot of views.
And that my friends,
Was Just The Tip.