Annnnd it's Tuesday. Not Monday.. Well here is my weekend anyway!! Friday... I went to work but it was DEAD because of the snow (It was our first big snow). So I just stayed in... I wasn't about to drive in the craziness!
Saturday I took some pictures for a few friends of mine, Alyssa and Brent. They were so beautiful! It was probably the greatest experience in my photography career thus far! I coordinated with Brent the night before and he informed me he was going to propose!! It was such an exciting day!
Sunday I had a little brunch with
this lovely lady
! We met to discuss pictures, weddings and how much we love each other already! Okay... maybe not that last part, but it's true! She is a freakin firecracker!!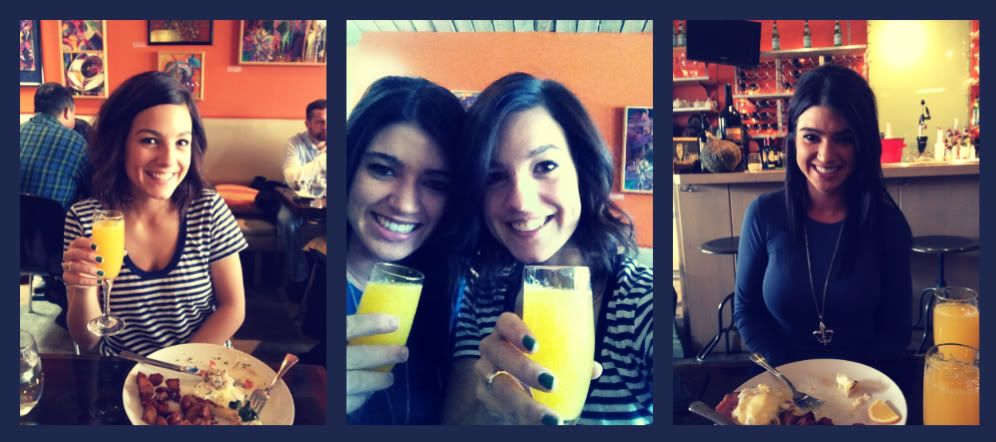 How was your weekend? Anything exciting?
Ohhh... Tuesday.