The weekend was exactly what I needed.
Quality time with friends, a little bit of work and some sweet lovin on some babies!
My whole family got together on Sunday to watch football, eat good food but most of all, so I could SWOON over their precious babies.
Saturday night was a co-workers' last night. He was the bartender that I worked with the most. Such a funny guy and so many great memories! We usually split a burger when we were hungry or talked like gangsters or made up silly high-fives.
After work we headed to a DIVE bar. Strong cheap drinks. I'm happy!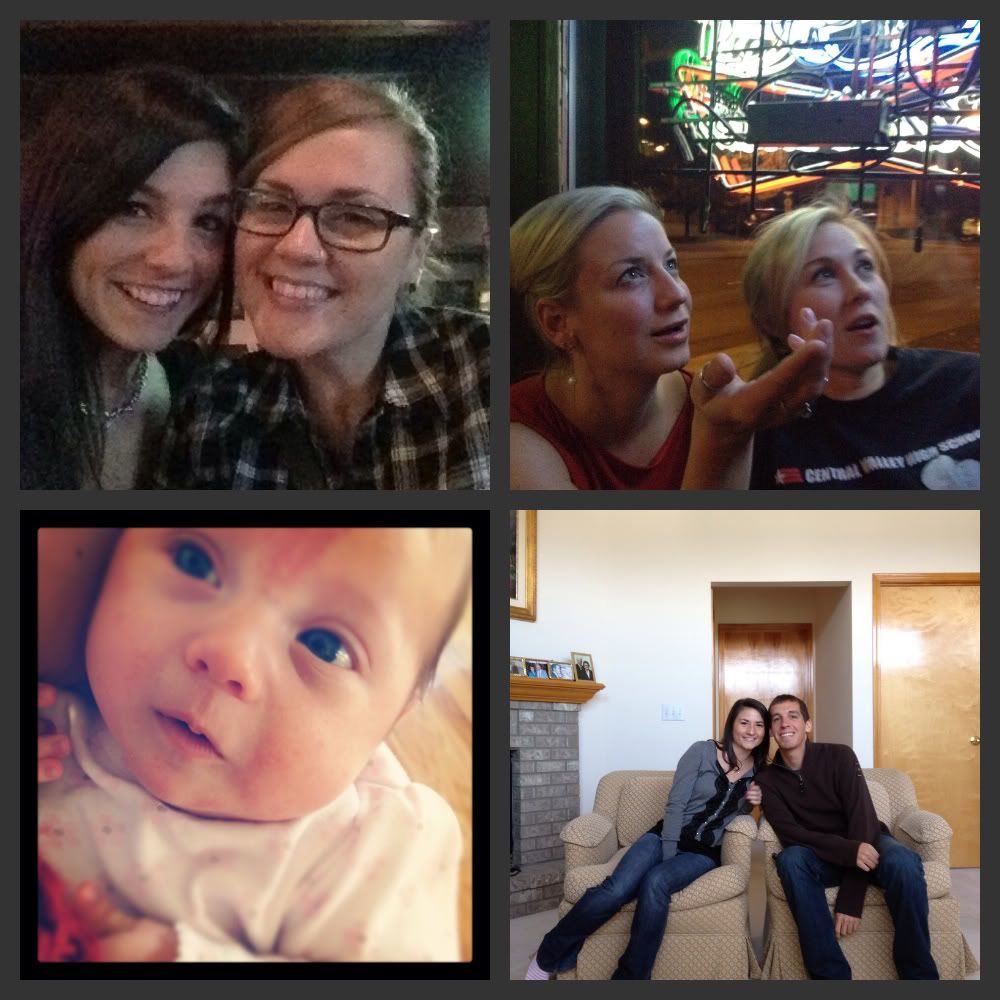 I guess you should never be around me when you're drunk and doing stupid things... because I will record you.
Awww They're matching!
Big Changes today! Reeeeally Big! I can't wait to tell you allll about them tomorrow!
For now, happy Monday!
I love you all.
Pinky-sweat.
*I meant to write pinky-SWEAR but I think pinky-sweat sounds way better.