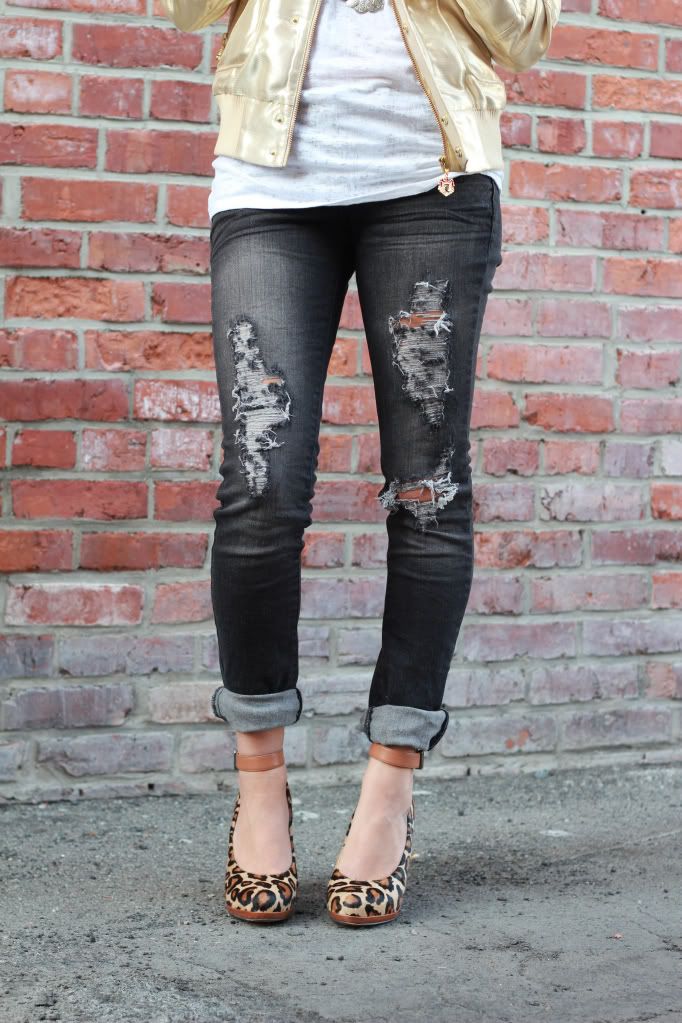 (Shirt- Gap, Necklace-Nordstrom, Jeans, ring- F21, Shoes- Sam Edelman, Jacket- L.A.M.B.)
Sometimes a girl just wants to feel gangtsa. And today was one of those days. As Autumn quickly creeps in, it is becoming more and more necessary to grab a jacket on my way out the door. Usually I don't put much thought into it as I grab my hoodie or a casual blazer. But today. Today. I felt like being gangsta. So yeah, I busted out my L.A.M.B. bomber jacket and rocked it with my new heels.
Oh... and want to know one of my secrets when I'm out on photo shoots? I always have a theme song to go along with my outfits. Not just the outfit, but the whole moooood I'm trying to port
ray. I learned it on America's Next Top Model, so it must be cool.