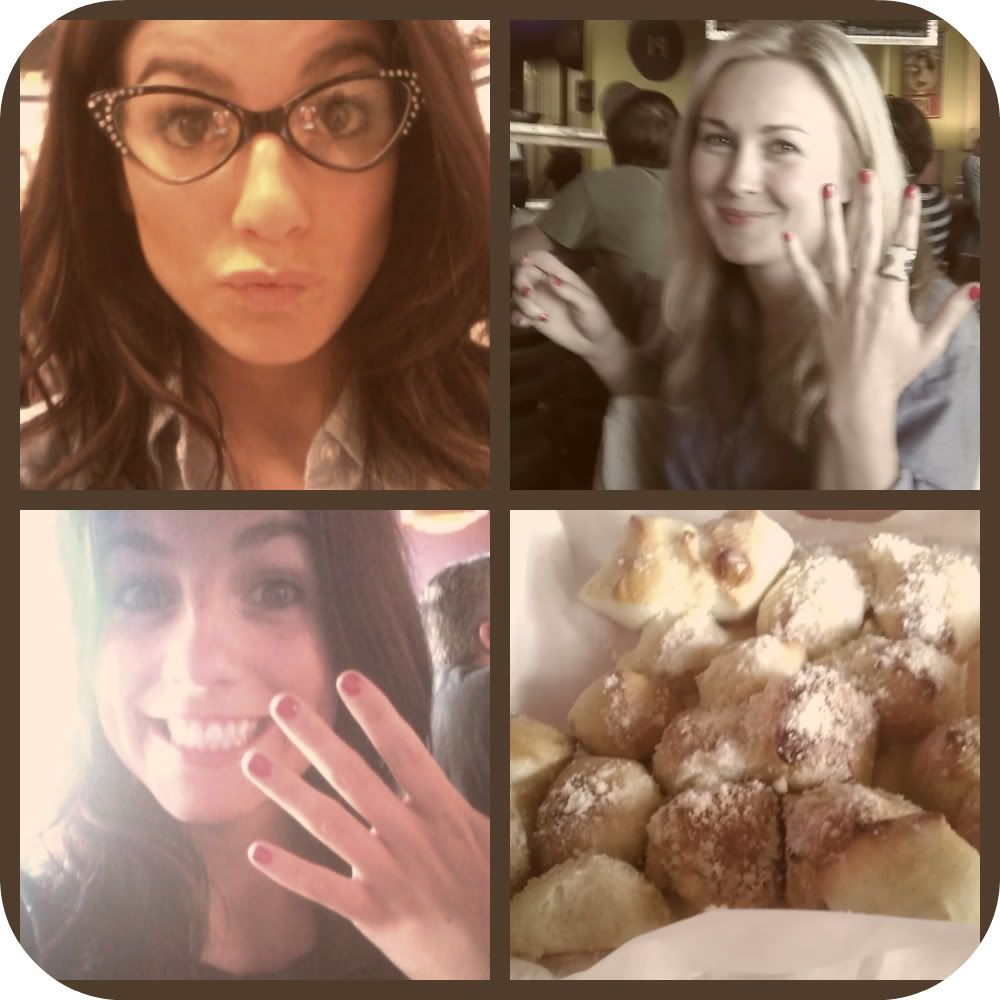 This is what my weekend looked like. I had Sunday off which is SO rare! I was going to go to that Zee Avi show, but instead Brooke and I decided to get Shellac'd! It was pretty fun. We were in need of some TLC and that is exactly what we got. (Everything but the Red Light Special)
Please tell me you remember that song!
Have you ever heard of
Shellac
? It's supposed to last 2-3 weeks and doesn't chip! The salon we went to didn't have that many colors.. but I'm pretty happy with the deep red (I guess I'll have to be for at least 2 weeks!)
Now it's back to real life.. although all of my monday classes got cancelled!! 3 day weekend! I know, be jealous. Kidding of course. I have a LOT of things to do. It makes my head spin.
What did you do this weekend? Oh PS... I ordered some business cards from
Posh Girl Boutique
on Etsy. I LOVE them!