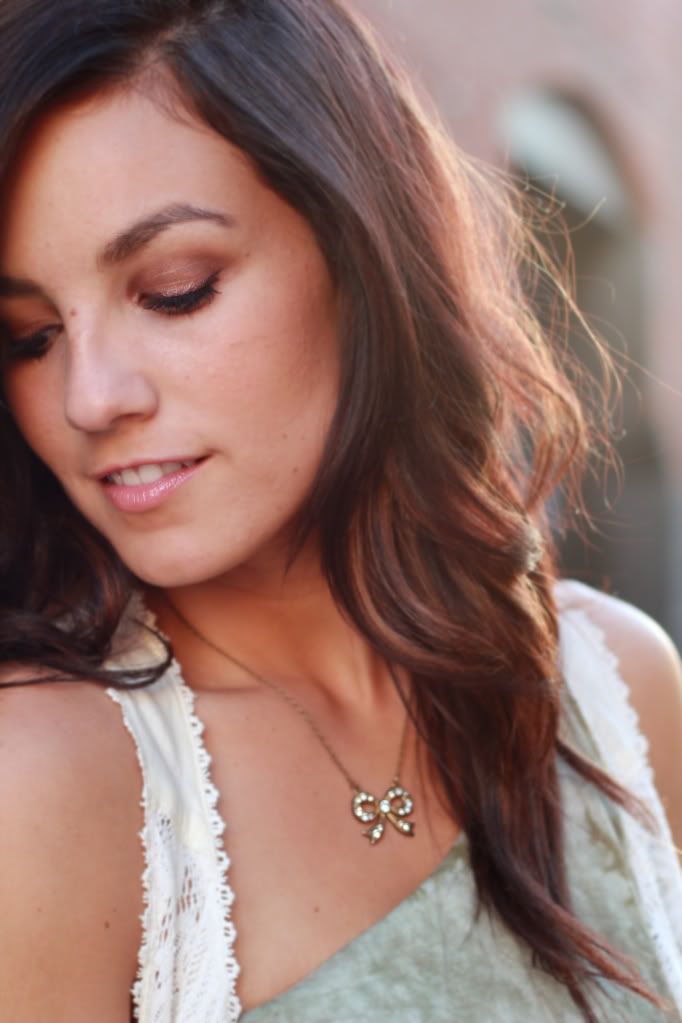 (Dress, vest, rings, necklace, socks, bracelets-F21 Boots- Sam Edelman)
The time has come where the night slowly takes over the day. When the cool breeze seems slightly cooler as is blows the warm sun out of your hair. That sun, you once hid from under a shady tree, is now longed for in hopes it won't leave too soon.
With the changing of the seasons comes a slight sadness as the long balmy nights fade into your distant memories. Now, looking for something to replace the warmth of that golden glow.
Fortunately, not all the beauty has faded. Leaves are changing, cinnamon accompanies every smell and that
something
that warms you just might leave you feeling warmer than the sun ever could.
I'm looking forward to all of the lovelies this Autumn brings.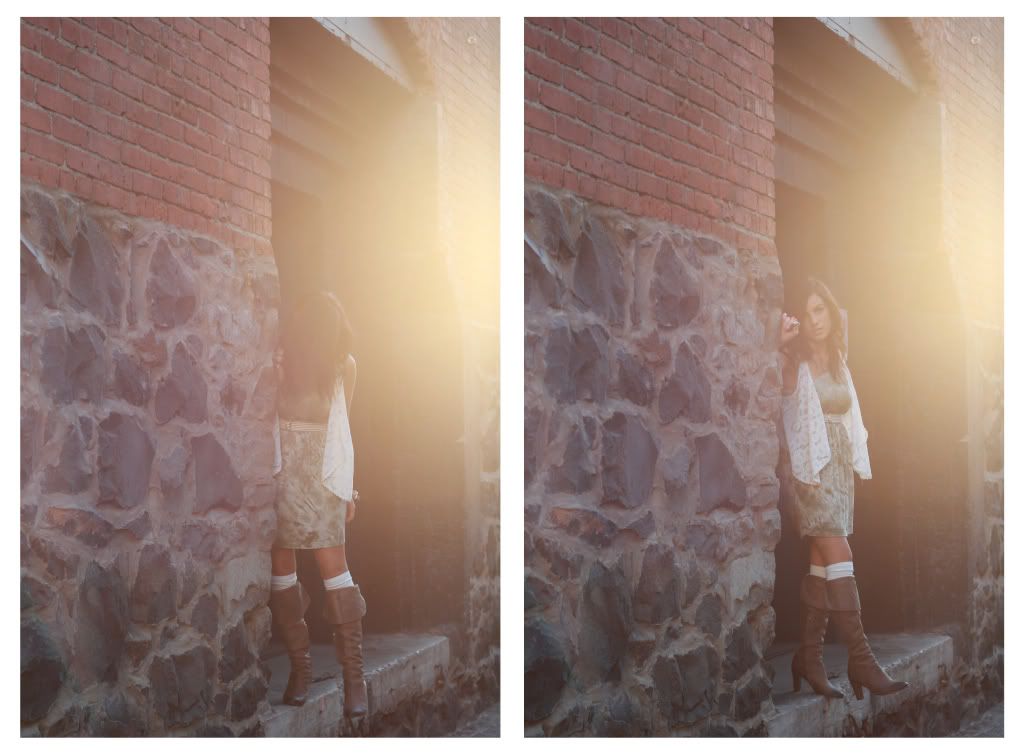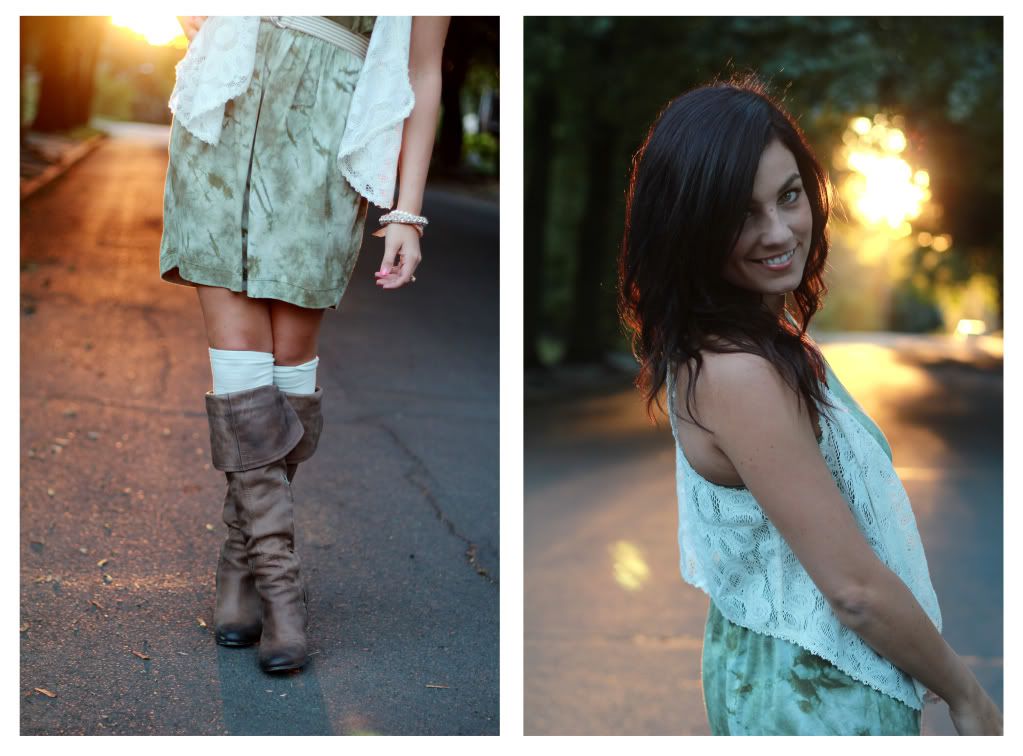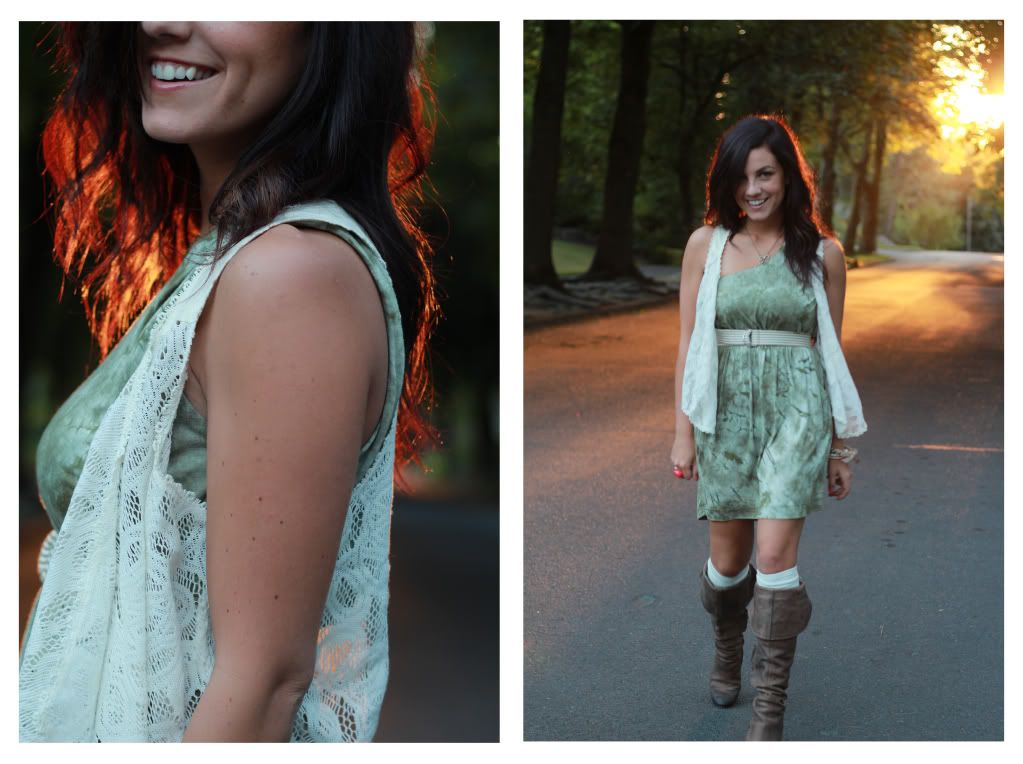 Speaking Of Lovelies... My Niece was born last night!! Kennedy is her perfect little name. I will be taking pictures when I see her this afternoon. I love being an Auntie!
What is your favorite thing about fall? Do you even GET fall weather where you live?