Last weekend (as I'm sure you've heard) I took a trip down to see my friend
Shalyn
and
Erica
. I'm telling you, I couldn't have had a better time. We could have just sat on the couch all weekend and I would have been content.
Don't worry y'all, we didn't just sit on the couch!
How lucky am I? I got to spend the entire weekend with these two lovelies!
Okay... let's start from the beginning!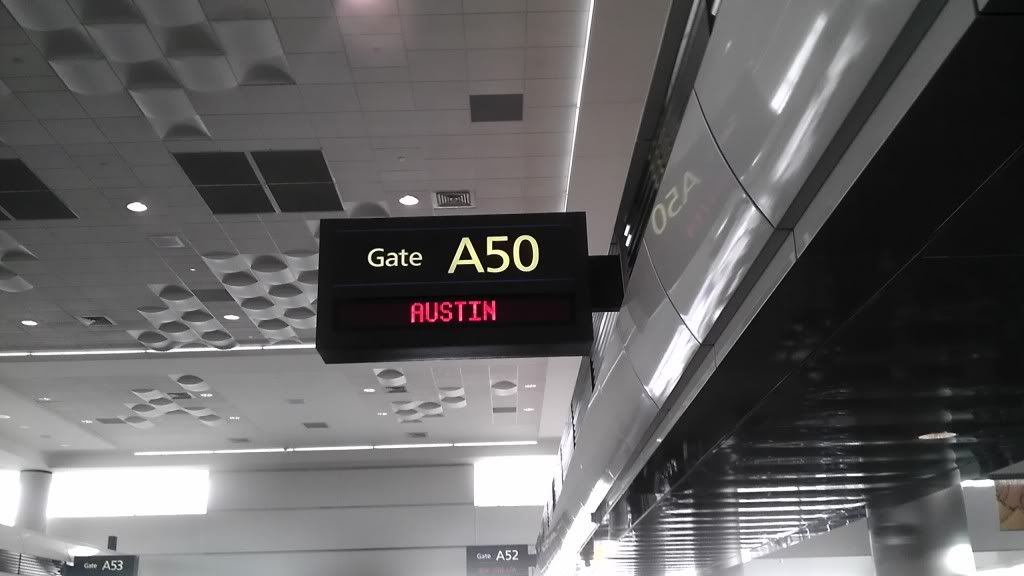 The anticipation was killing me as I exited the plane. I headed down the long escalator, with the though, "I've gotta get this on the FLIP!"
Shay had texted me earlier that I should look for a girl that looked like Waldo. So I slowly descend to the baggage claim where I see Shay standing and giggling! We run towards each other and hug! Instant friends, but we already knew that!
We get my bag and head to get some food with Drew Drew Hot Pants.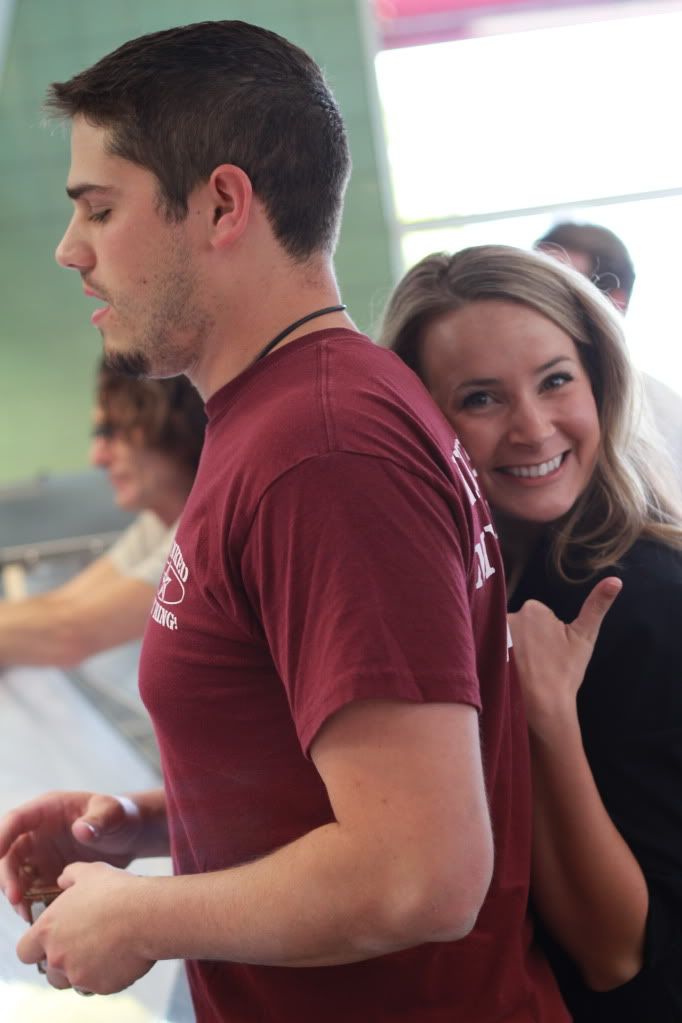 The we had a brilliant idea that we should dress up like a Gorilla and a Banana when we pick up Erica from the airport! So off to the Halloween store we go!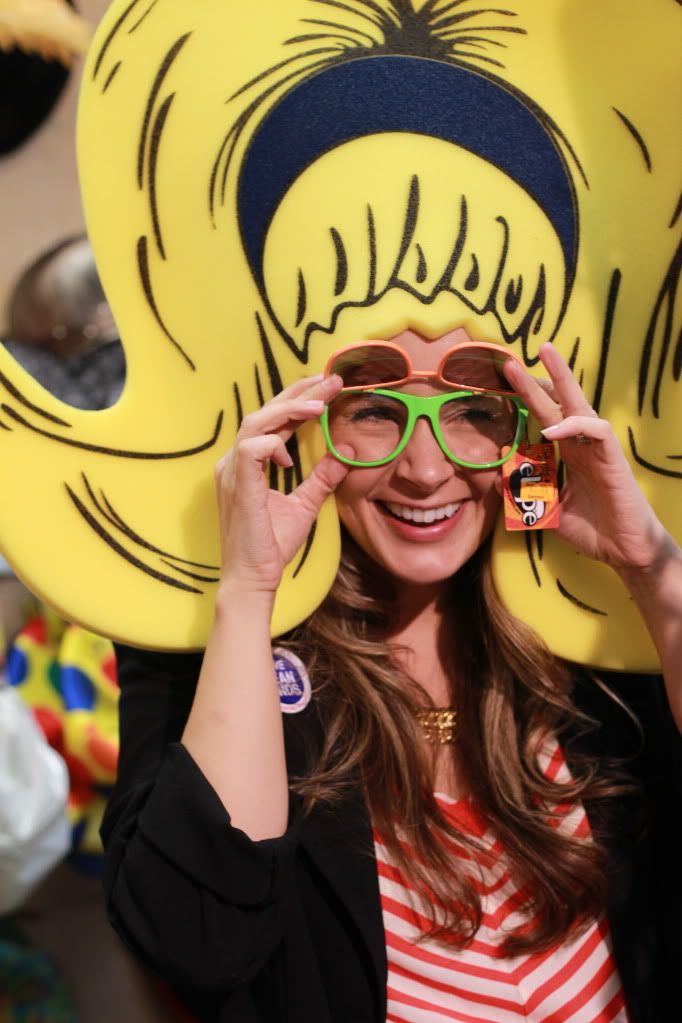 Oh and then we decided we needed a sign saying HOWDY! because that is the only proper way to welcome someone to Texas for the first time. So we went to the craft store. We made it out with iron-on letters, figures, and decals and BRIGHT ass yellow zip-ups. BLINDING.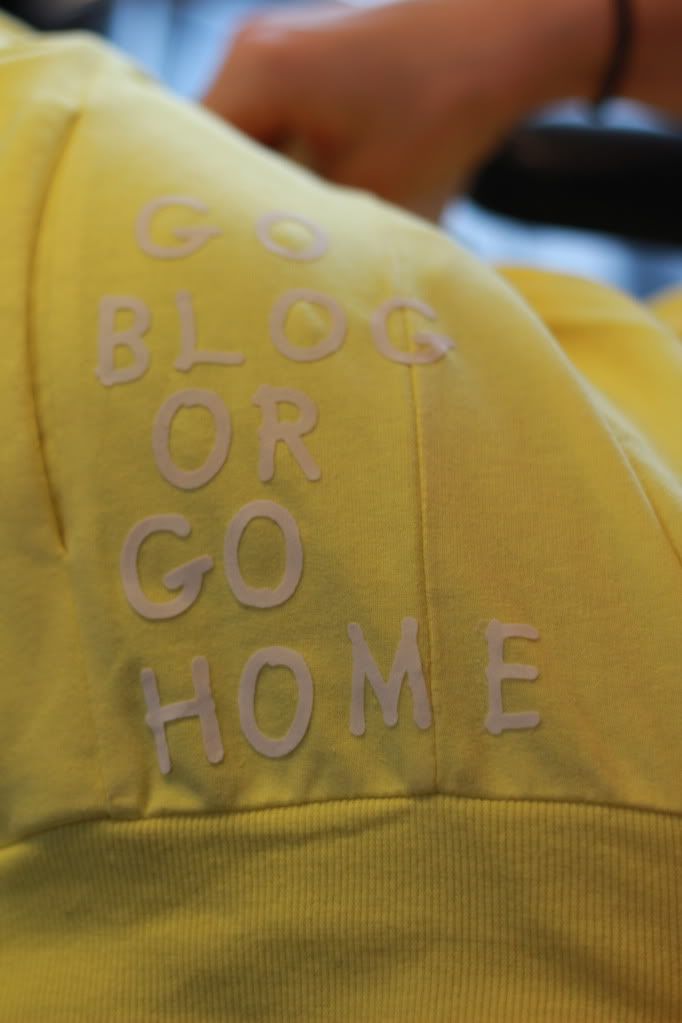 Go Blog, or Go Home. I can't get over how awesome we are.
After being all crafty-n-shit, we got all dolled up and headed to Baby A's for a purple margarita or two. P.s. the LIMIT is two. We live life on the edge.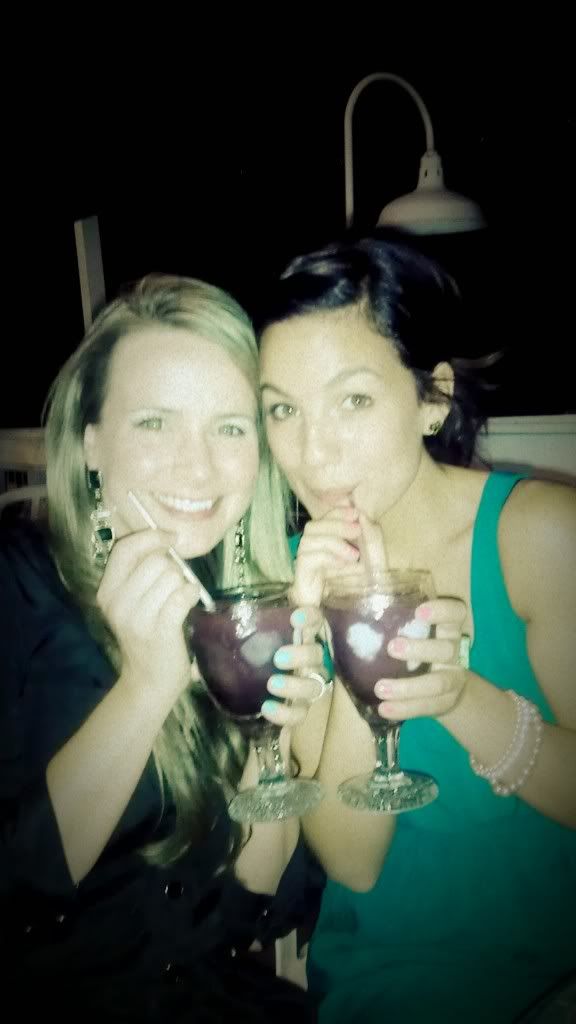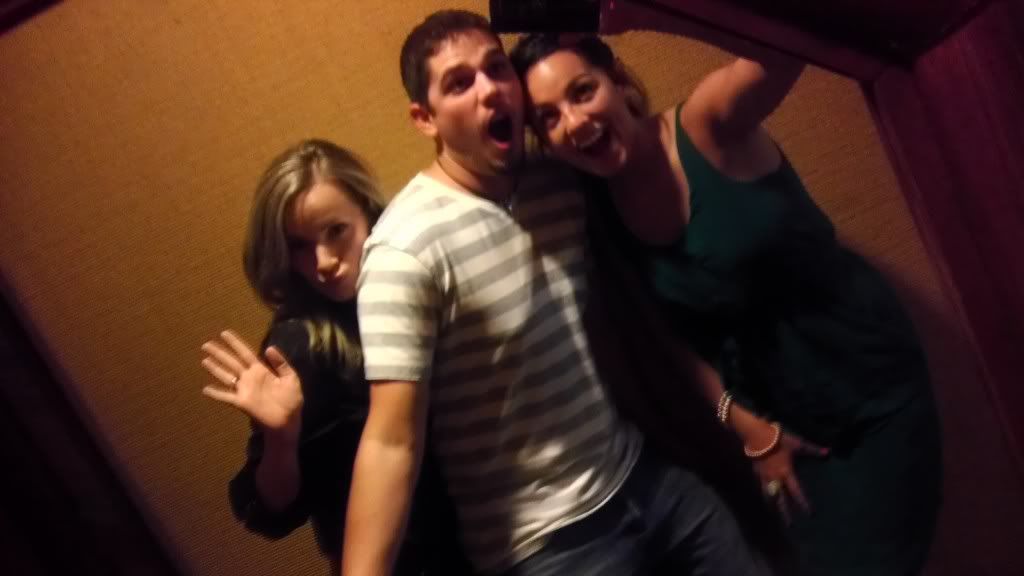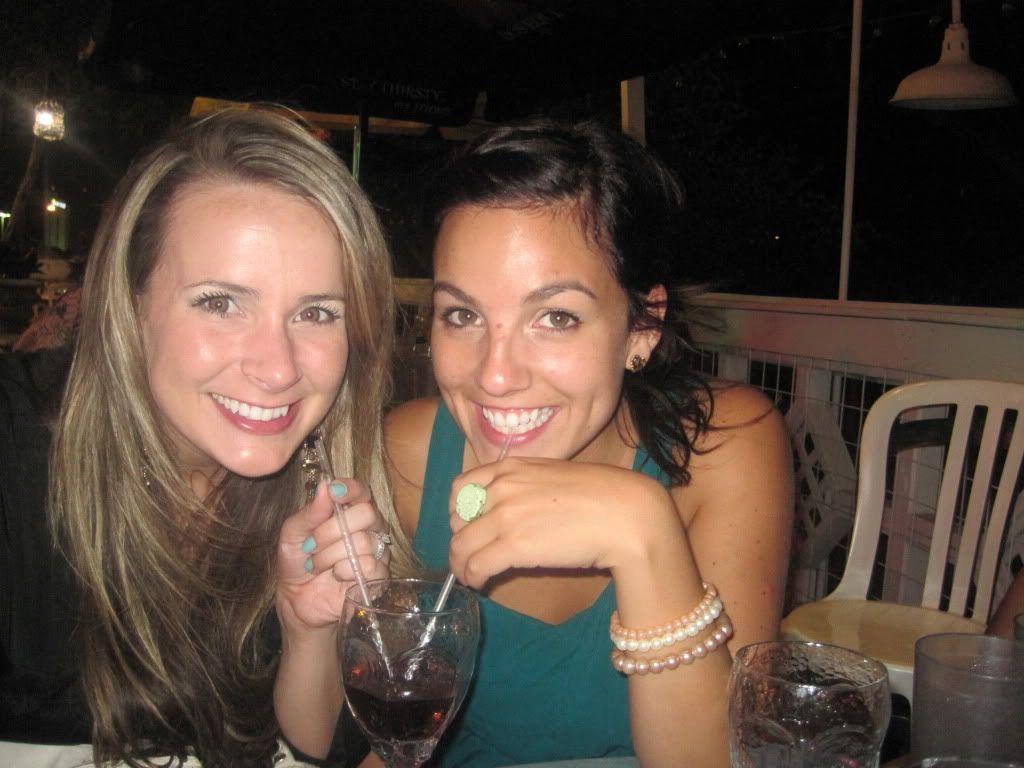 To end the night, we talked my friend Jason into starting a blog, and then headed to his house to play a little rock band. He gave us a tour of his mansion and Shay and I just about DIED! Two roof top patios, amazing kitchen, and a big ol' mancave!
It was such an amazing first day in Texas. The second day gets even better... can you believe it!
Have you had any
Blates?
Tell me how they went!