I know.. I know. I've been MIA. I just wanted to catch you up a little bit before I head out for the weekend. I am heading on another field trip for my class. This time we are actually going some place that I LOVE! We are going to pick huckleberries and float the river. Or atleast that's what I plan on doing :)
I've been drinking a lot of these..
I got bags of spinach for a DOLLAR the other day! So I've been a smoothie making machine. Yum
On my little road trip I stopped to get some fresh fruit at a market.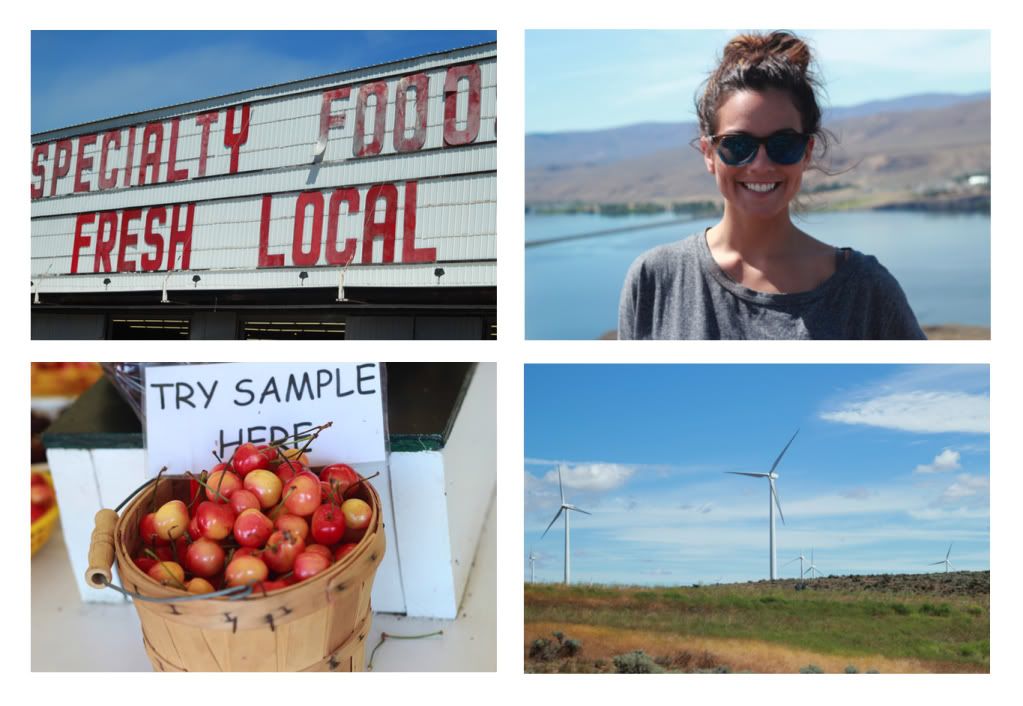 Rainier Cherries are the BEST. Yum.
I made these a while ago, but they were DELISH and so simple. I'm going to have a bbq soon so these will definitely be making an appearance.
I promise I will be featuring more outfit posts next week! I don't think you would be interested in what I've been wearing lately, my wardrobe consists of yoga pants and flip flops or work clothes. Both equally unattractive.
-------------------------------------------------------
P.S. I was SO excited last night when I got to work because I was assigned an 8-person party in our private dining area. They were all French Business men that spent a lot of money. Their tab was close to $900...can you guess the tip?
I don't usually stereotype... but holy french toast. They are NOT good tippers.
HAPPY FRIDAY!