Hello Friends! I know you've all been wondering where I've been and what is so important that has me neglecting my blog. Well I'll try to clear up some of the rumors.
-I did not get attacked by a bear while I was picking huckleberries
-I did not get lost on a hike and find my way out like Bear Grylls
-I did not get eaten alive by mosquitoes and spent every waking moment scratching myself.
(That last one may be true)
I actually think I set a record for bug bites. I can't keep track of how many because they keep showing up in the more random places! My ear lobe, palm, baby toes. Friends, it's miserable.
So I promised an outfit post, yet let me explain. I had every intention of waking up early so I could get ready for class, make coffee, ect... But I was a little exhausted from life. So I slept in, threw on a button up and my most comfy jeans (Because it's not exactly summer here...) and slicked my
unwashed
hair back with a cloud of hairspray. Off I went to class to key and identify plants. Oh the life!
I am so happy to see some new followers here! Hello, first of all. Thank you, secondly. Lastly, I promise I'm not always this lame!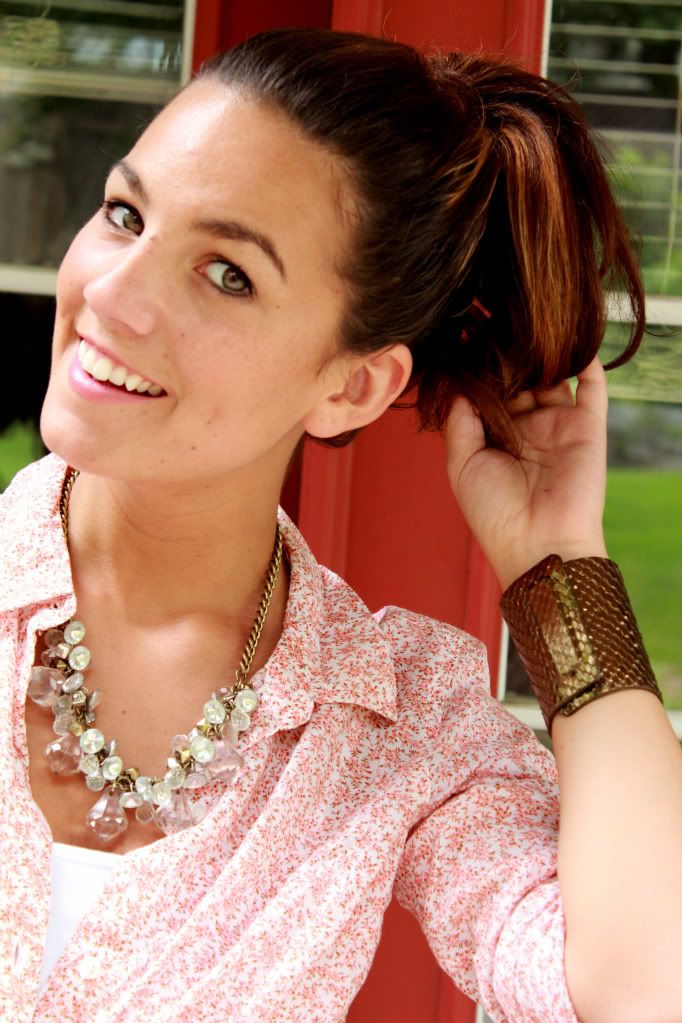 (Shirt- Old Navy, Jeans and Tank- Gap, Necklace- Nordstrom rack (gifted), Bracelet- Gift (python skin))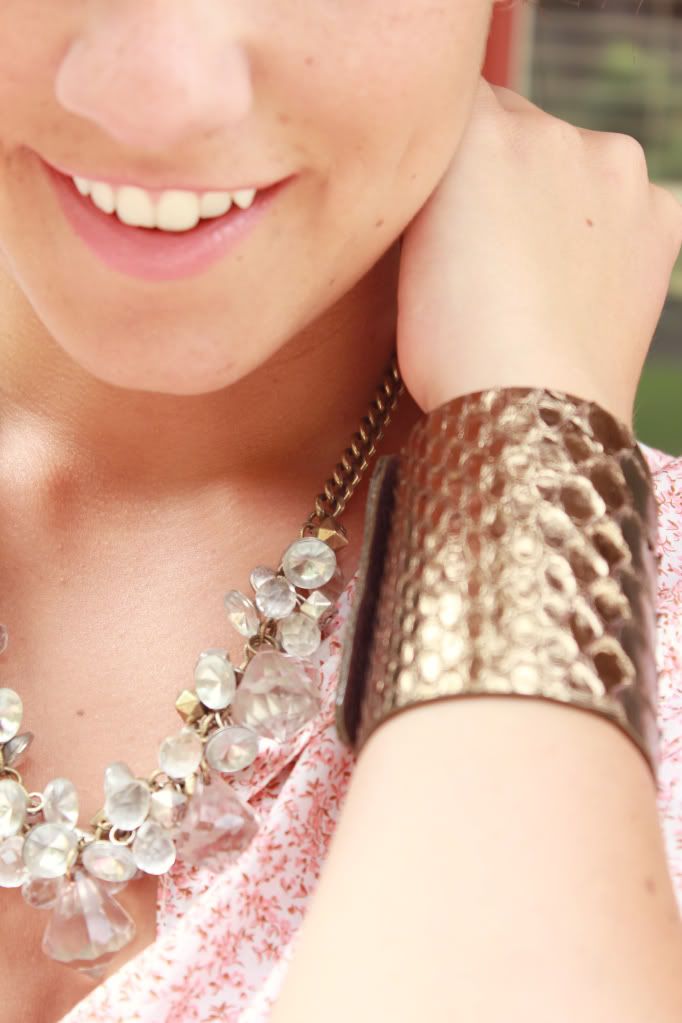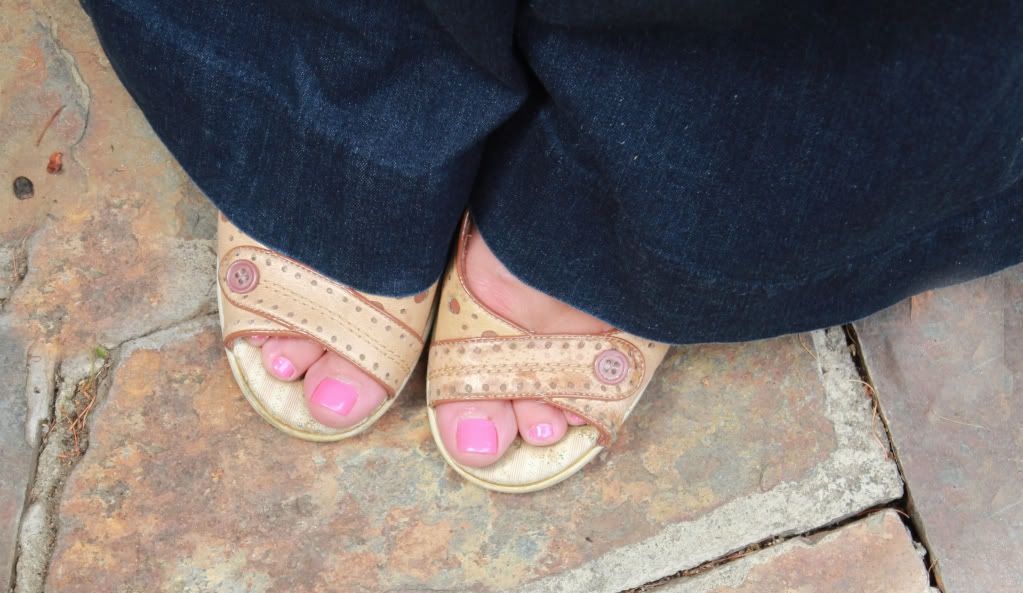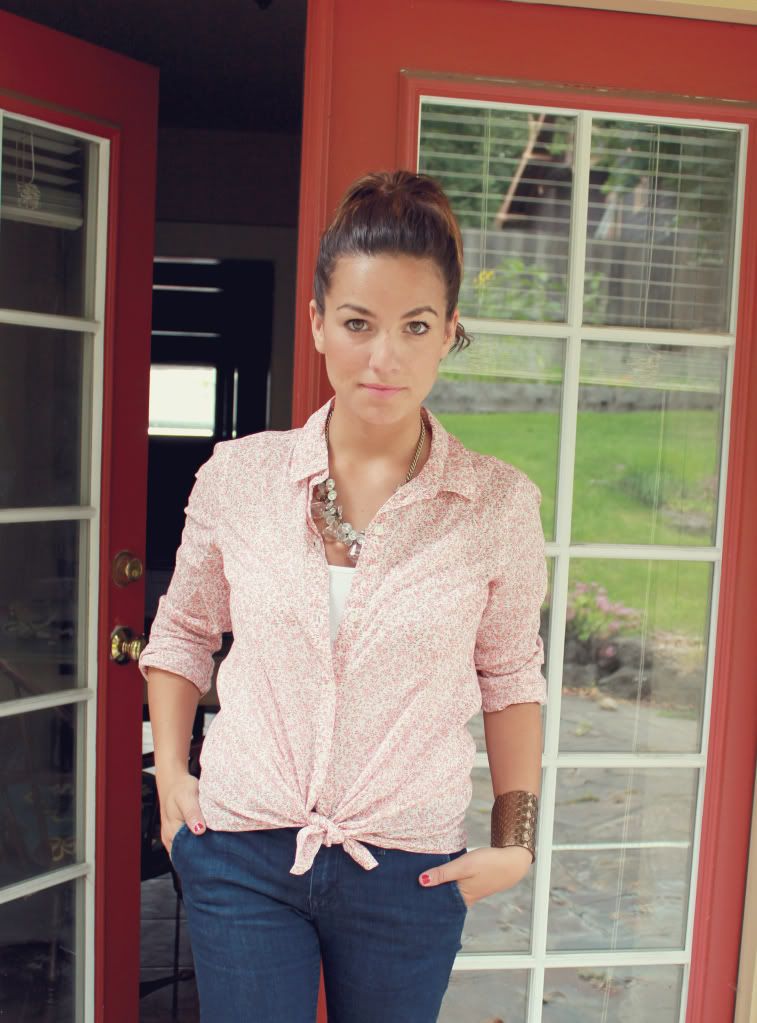 P.s. Another reason for jeans = covering my nasty legs. Trust me, I usually like to show them off, but there are bites and bruises ALL OVER. Thanks a lot Field Botany. Due to your unreasonable hikes through uncharted territory I must retire my daisy dukes. #sadday